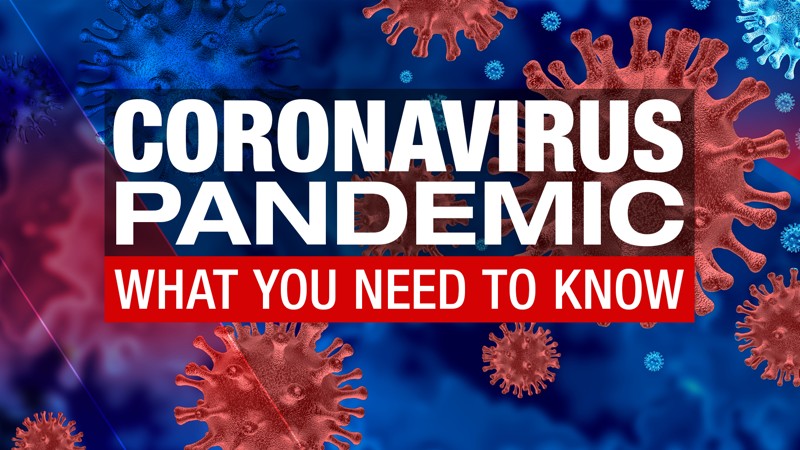 Greater Brisbane and Moreton Bay Region Lock down ends 12 noon Thursday with some restrictions for 14 days
Queensland is lifting its hotspot declaration for Greater Brisbane, and Annastacia Palaszczuk says she will ask for other jurisdictions to do the same.
"But if you are coming to Queensland, you'll have to abide by these restrictions in terms of mask-wearing, just as the same as everybody else," she says.
"And really when you think about it, it's a small thing to do, but it means that we can go out, support our businesses, support our tourism industry, and spend time with our loved ones which is, you know, a really special time of the year."
"Easter is good to go," Premier Annastacia Palaszczuk said.
Queensland recorded 10 new cases, but nine of the new cases are in hotel quarantine. One one case is linked to the known clusters. There were 34,711 tests yesterday.
"For the next two weeks, from 12 noon today until Thursday, 15 April, all Queenslanders will be required to carry a mask when they leave their home.
"We will also ask you to wear those masks in indoor spaces such as shopping centres and supermarkets, indoor workplaces, public transport."
If you are outdoors and can't socially distance, put a mask on, it's as simple as that.
For the next two weeks, all Queenslanders will be required to carry a mask
Everyone will need to to be seated in food and beverage establishment and gatherings at your home will be limited to 30 people across Queensland.
Anyone attending food or beverage establishments will have to be seated, and won't be able to order food from the bar.
"This is really important that we are doing this for the next two weeks because we are not out of the woods yet. So the lockdown has been lifted in Greater Brisbane, but we're not out of the woods yet so I'm asking Queenslanders - all Queenslanders, for the next two weeks if we all do the right thing, we can get through this together," the Premier said.
Church services over Easter will also be allowed to go ahead, with the one person per 2 square metre rule in place.
The Chief Medical Officer of Queensland Dr Jeanette Young said that it was important to note that Queensland wasn't completely in the clear yet.
"Now, we have to, unfortunately, keep those restrictions that have been in place for the rest of Queensland in place for the next 14 days because we're not completely cleared yet. We think we can manage it with those restrictions and with the response that we have seen from Queenslanders, but it doesn't mean the outbreak is over," she said.
"Just means that I don't believe we need the lock down to manage this outbreak going forward, we can use those other restrictions and the response that Queenslanders have put in."
"We only had one community-acquired case overnight in Queensland and that was the perfect case, if I could describe it as that.
"This was one of those participants in that party that happened at Byron Bay.
"So when the person came back to Queensland, they went into quarantine and they were tested on Monday night and they were negative on Monday night.
"Then they were tested again Wednesday morning when they were positive. So they have been in quarantine during their infectious period. So no risk at all. So definitely a linked case, but also that additional bonus that they're in quarantine."
Kids under 12 aren't required to wear a mask the way teens and adults are.
But Jeannette Young says they can if they want to.
"So for the next 14 days, if everyone in Queensland can do the required response, which is wearing masks — always indoors unless you're in your own home or you're at work and you can socially distance, because you're in your own office or you're in an area where you can socially distance.
"Or, of course, if you're in your own car and no-one else other than your family in the car you do need to, but everyone knows brilliantly what to do - you need to use some common sense.
"So it's indoors unless you're in a situation by yourself, or you're sitting down to eat or drink, or you're under the age of 12 — although I must admit I have seen a lot of kids out there wearing masks which is great to see, they don't need to, but if they would like to and they can do it, then why not, it's a great thing to teach our kids going forward. Mask-wearing is really important."
Aged care facilities, disability care accommodation, hospitals and prisons would only be allowed visitors for end of life care during the next fortnight.
Dr Young has also pleaded with people to make sure they leave contact details at venues.
Restrictions on 'vulnerable' people will remain in place
Dr Young said that there is still a need to protect Queensland's most vulnerable people. So for the next two weeks aged care facilities, disability care facilities, hospitals and prisons will only allow visitors for end-of-life visits.
"They can't have other visitors which I know is very, very difficult over this Easter period. So that's another concern, but we need to continue that going. Hopefully when we get all of those sites vaccinated in the future, we won't have to do that again," she said.
Queensland's CHO has reminded us of the #1 rule.
"I'm leaving the most important to last, but you all know this one — that is, if you're sick, just stay home.
"Doesn't matter how mild your symptoms are, just stay home and enjoy your own home. And get yourself tested. That's critical. That is the most critical thing that will keep all Queenslanders safe."
Thursday 1 April – coronavirus cases in Queensland:
• 1 new locally acquired
• 9 overseas acquired
• 82 active cases
• 1,477 total cases
• 2,230,369 tests conducted
Sadly, six Queenslanders with COVID-19 have died. 1,343 patients have recovered.