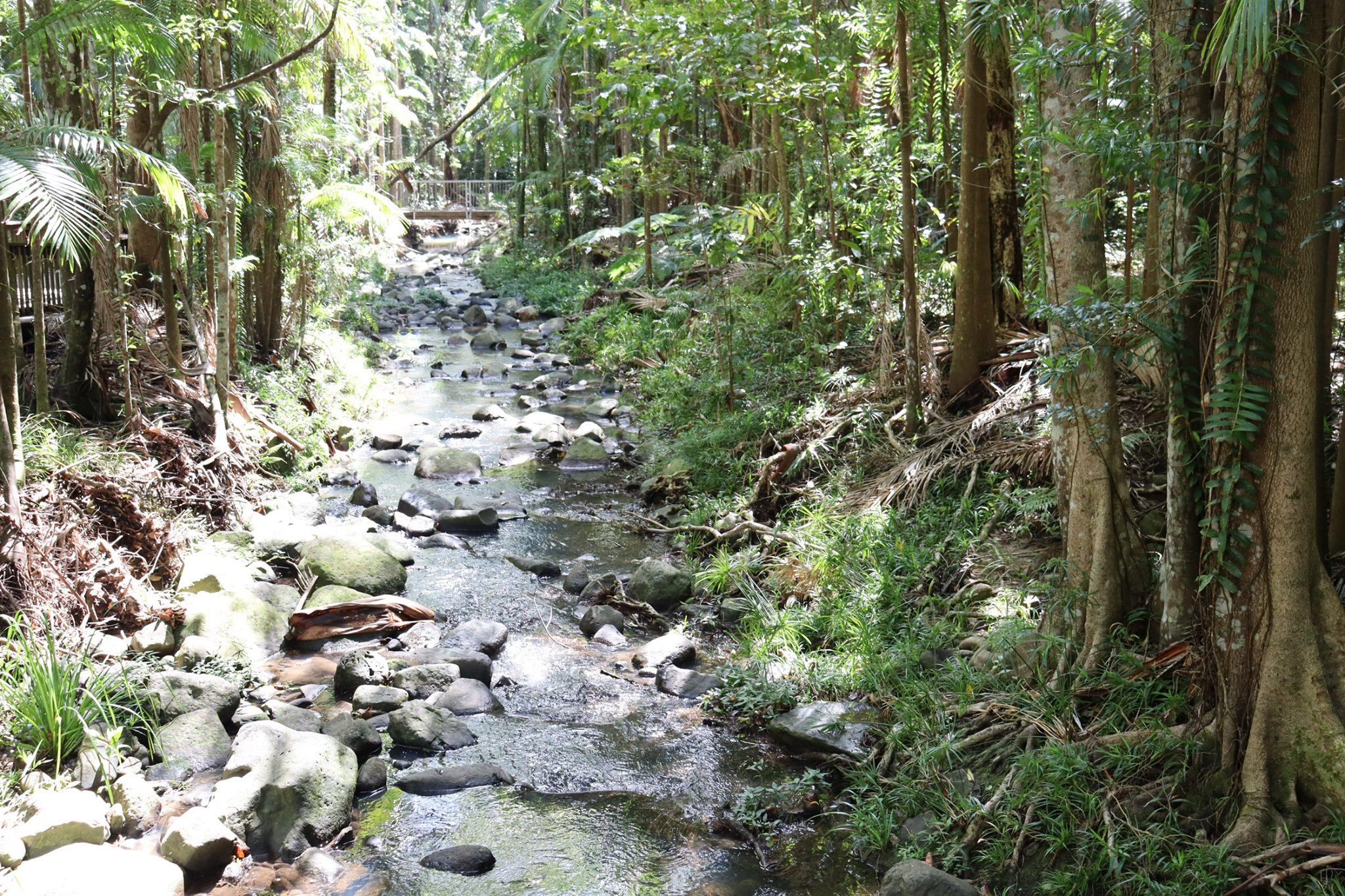 Featured Place Of Interest - Buderim Forest Waterfall Walk
Buderim Forest Waterfall Walk is part of a 45 hectare secluded oasis less than a kilometre from Buderim Village.
This is a rainforest world of tall trees, ferns & babbling waterfalls.
A splendid walking trail has been developed from two entry points.
The lower entry is off Lindsay Road via Harry's Lane which features parking, electric barbecues, picnic tables and amenities.
Start your walk along an elevated wooden boardwalk which carries you through the forest.
The second entry point is via Quorn Close which also has parking and amenities.
This part of the walk is fairly steep with lots of steps and will take you to the Buderim Falls and the high arch bridge spanning the creek below.