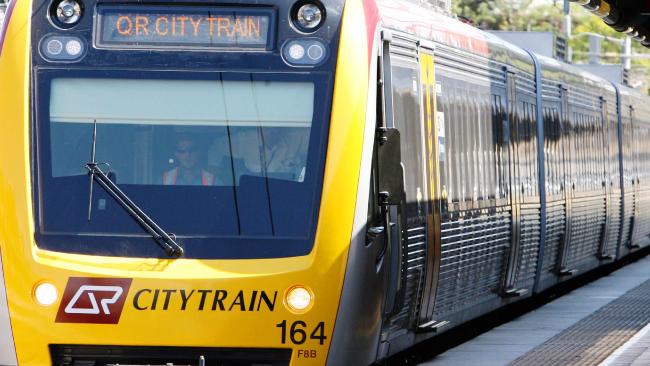 Transport options for fans as footy returns to Suncorp Stadium
Footy fans will have access to a range of additional train and shuttle bus services when the NRL returns to Suncorp Stadium for Friday night's Round 1 blockbuster between the Brisbane Broncos and Parramatta Eels.
After a disastrous 2020 season in which they finished with the wooden spoon, the Broncos will be desperate for redemption when they host the Eels, semi-finalists last season, from 7.05pm.
Travel to the game will be free from 3.05pm with an event ticket on Queensland Rail City Network trains (excluding Airtrain), Brisbane City Council buses and special event shuttle services.
Head of TransLink Matt Longland said shuttle buses would run at regular intervals from the Brisbane CBD, Carindale, Chermside, Eight Mile Plains and The Gap from 5.05pm, with return shuttles operating for one hour after the game.
Additional Queensland Rail train services will also run post-match.
"We know fans will be excited about the return of the NRL to Suncorp Stadium and we want to help give them a great experience at the footy," Mr Longland said.
"As always, public transport remains a safe, reliable and convenient way to get to any major event and our focus is on getting fans to and from the game safely.
"We know the Broncos always draw a crowd so in line with our COVID-Safe Public Transport Plan, shuttle services will be limited to seated capacity only with no standing passengers to help with social distancing.
"That means some of our shuttles will be making limited stops en route to Suncorp Stadium, so customers should visit the event page on the TransLink website to check where they can hop on.
"It's important fans also remember the three key messages in our COVID-safe plan: leave a gap, adjust your travel and keep it clean.
"This is another chance for Queenslanders to do the right thing in response to COVID-19 and hopefully they'll be rewarded with a great game."
TransLink's COVID-safe Public Transport Plan outlines a range of initiatives introduced in response to the pandemic, including:
A Service Capacity Tracker to provide customers with forecasted patronage for their service
Additional bus and train services in and out of the Brisbane CBD on weekdays
Increased cleaning and sanitisation of vehicles, stations and touch points
Hand sanitiser at major train and bus stations
Cashless ticketing on SEQ services
Rear-door boarding on selected bus services where practical
Scheduling larger vehicles on busier routes in peak periods.
"We're asking people attending any matches this season to plan their journey, consider travelling earlier, stay home if unwell and carry a mask when travelling on public transport services," Mr Longland said.
"We also ask that fans have their event ticket barcode ready when waiting for public transport services to the game or queuing to enter the stadium, in order to minimise delays.
"The best way to plan travel to any games this season is by visiting our website at translink.com.au or calling 13 12 30."
For more information, visit the event page.