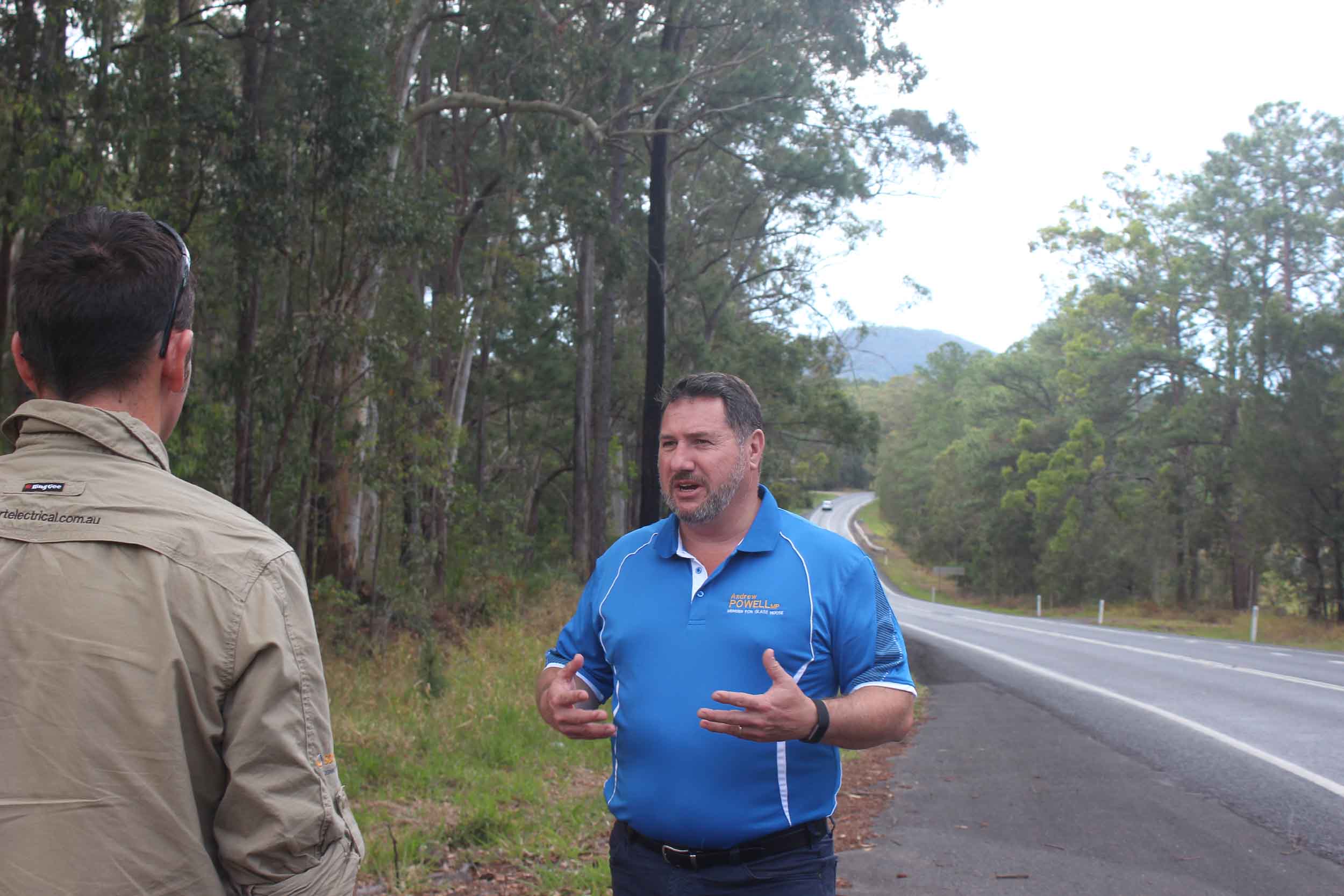 Let's get Beerburrum Road upgraded and how to Sign the petition!
Fed up locals have joined forces with Member for Glass House, Andrew Powell MP, to launch a petition calling on the Government to resurface Beerburrum Road.
Petitioners are asking that Beerburrum Road, between McDougall Road and Eaton Road, be resurfaced to address the dangerously uneven surface and to avoid serious motor vehicle and cyclist accidents.
"This stretch of road is less than two kilometres and a key connecting route between Caboolture and Steve Irwin Way," said Mr Powell.
Despite several requests to have this road resurfaced, the Government's response has been to reduce the speed limit from 100km/hr and 80km/hr. The Government widened the shoulders on the road several years ago but didn't address the surface at the same time.
"In fact, the shoulder widening actually made the road even more dangerous by creating a hollow which is unable to be seen by drivers, causing vehicles to swerve to the left."
Last October, the LNP made an election commitment of $3M towards making this road safer and Andrew is calling on the Labor Government to match that commitment, fix the road and restore the speed limit back to 100km/hr.
"I was contacted by Sam, the owner of B & Y Waste Services concerned about how shoddy the road is.  He should know.  Sam and his team drive trucks up and down the road several times a day."
"When Sam invited me to join him in his truck to experience the ride over this section of road it wasn't just bumpy … it was downright scary."
"I would love to see Beerburrum Road properly resurfaced so that the speed limit can be returned to 100km/hr and locals can feel safe again.  I'm calling all locals to join me by signing the petition," concluded Mr Powell.
https://www.parliament.qld.gov.au/work-of-assembly/petitions/petition-details?id=3482