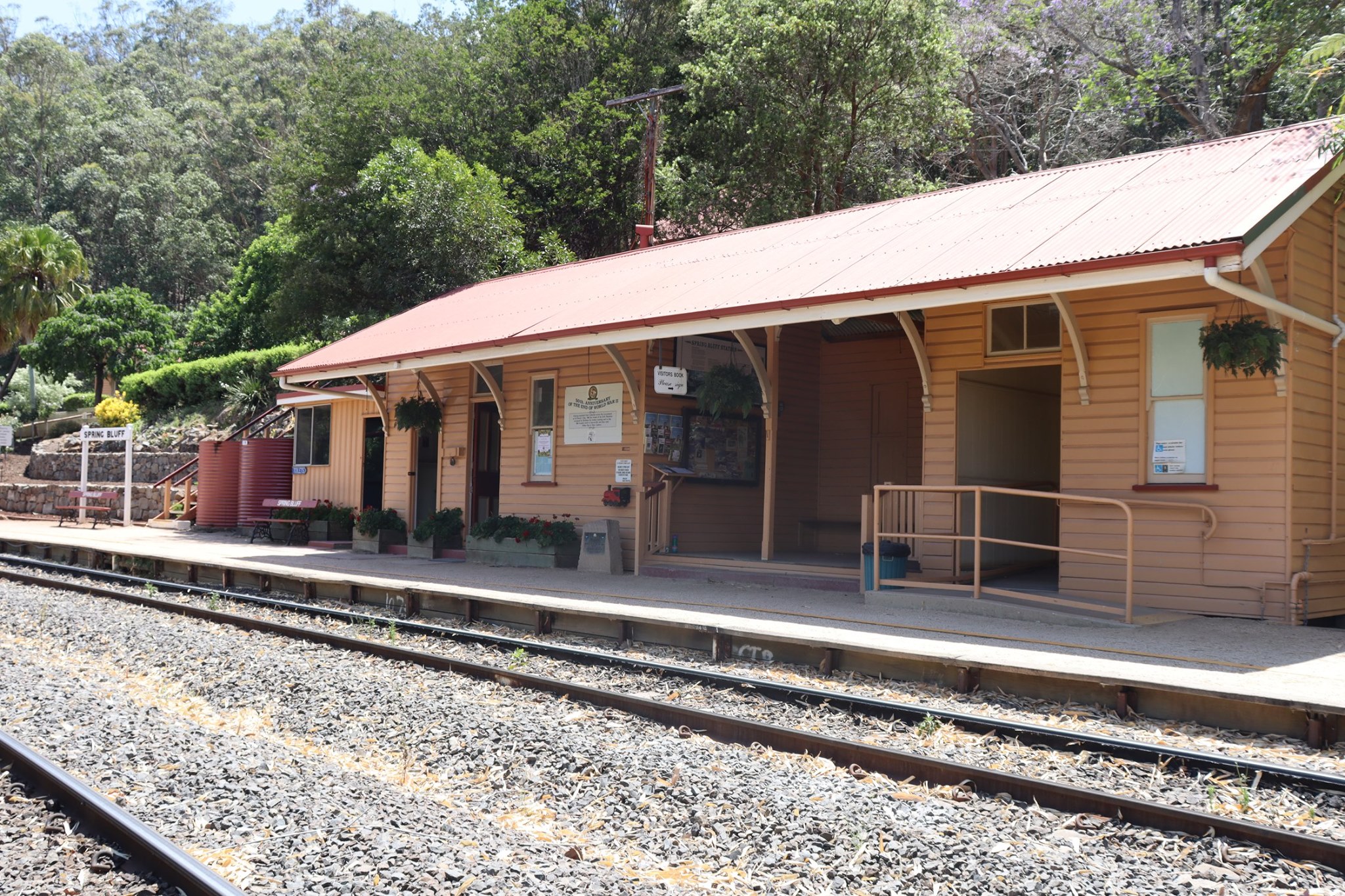 Featured Place Of Interest - Spring Bluff Railway Station Toowoomba
Spring Bluff Railway Station was built in the 1860's and the areas significance stems from 150 years of railway history and the station's beautifully landscaped gardens.
It was established as a stopping place for trains during the steep climb from Brisbane to Toowoomba and is named after the spring water and sandstone bluff found in the area.
Although the station closed in August 1992, visitors can still see the coal trains passing through.
There is a playground for the kids, picnic tables, electric Barbecue and amenities.
It is also a very popular stop to visit during the yearly Toowoomba Carnival of Flowers as the station presents an amazing display of flowers and manicured gardens.