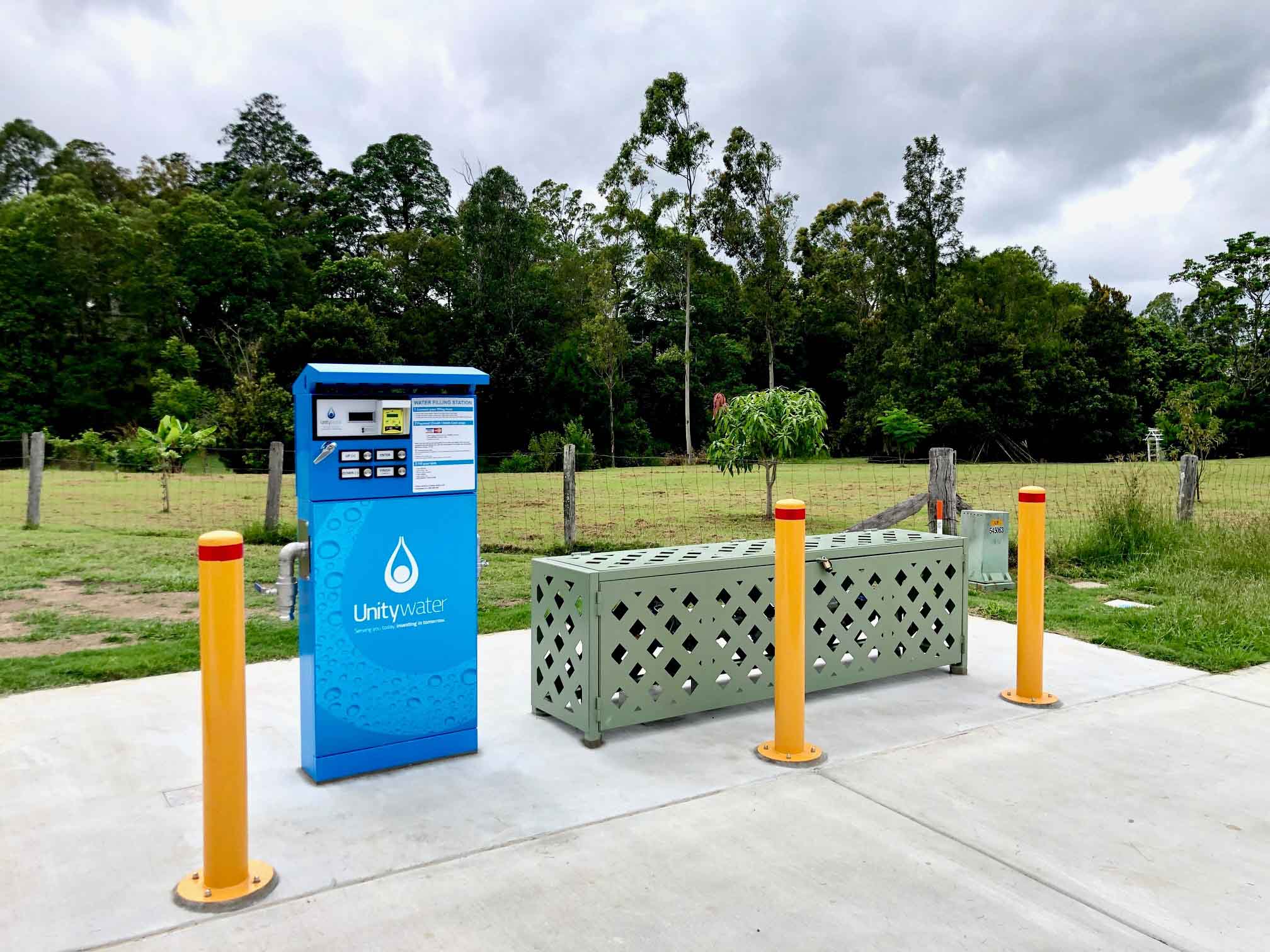 Unitywater launches new community water fill station at Highvale
Unitywater has unveiled a new community water fill station in Highvale, allowing local residents who rely on tanks or water carriers to top up their supplies when rainfalls are few and far between.
The new station, opened today on Showgrounds Drive, Highvale, follows the rollout of three other stations in Warner, Nambour and Cooroy last year which enable residents to fill their own water cubes or containers during periods of dry weather.
Unitywater Executive Manager Customer and Community Katherine Gee said the stations serve a critical role for residents who are not connected to town water.
"We understand that residents who rely solely on water tanks during dry times can sometimes experience delays when needing to top up and we want to make sure they can access water when they need it most," Ms Gee said.
"From September to October last year when we experienced dry conditions, refills at our nearby Warner station increased by more than 320 percent, highlighting just how important these facilities are within communities not connected to town water supply.
"With combined dam levels across South East Queensland still sitting under 60 percent, we're reminding people to watch their water usage and target 150 litres per person per day."
Ms Gee said the price for water is in line with residential and water carrier pricing, charged at a rate of $4.46 for 1000 litres.
"The stations are easy to access and operate – all users need to bring is their own water cube or container, along with a hose and hose connection for water quality and safety purposes," she said.
"Payments can be made by credit or debit card, or contact-free via PayWave.
"We're really proud to offer these services across the Moreton Bay, Sunshine Coast and Noosa regions."
For more information, visit www.unitywater.com/fill-stations