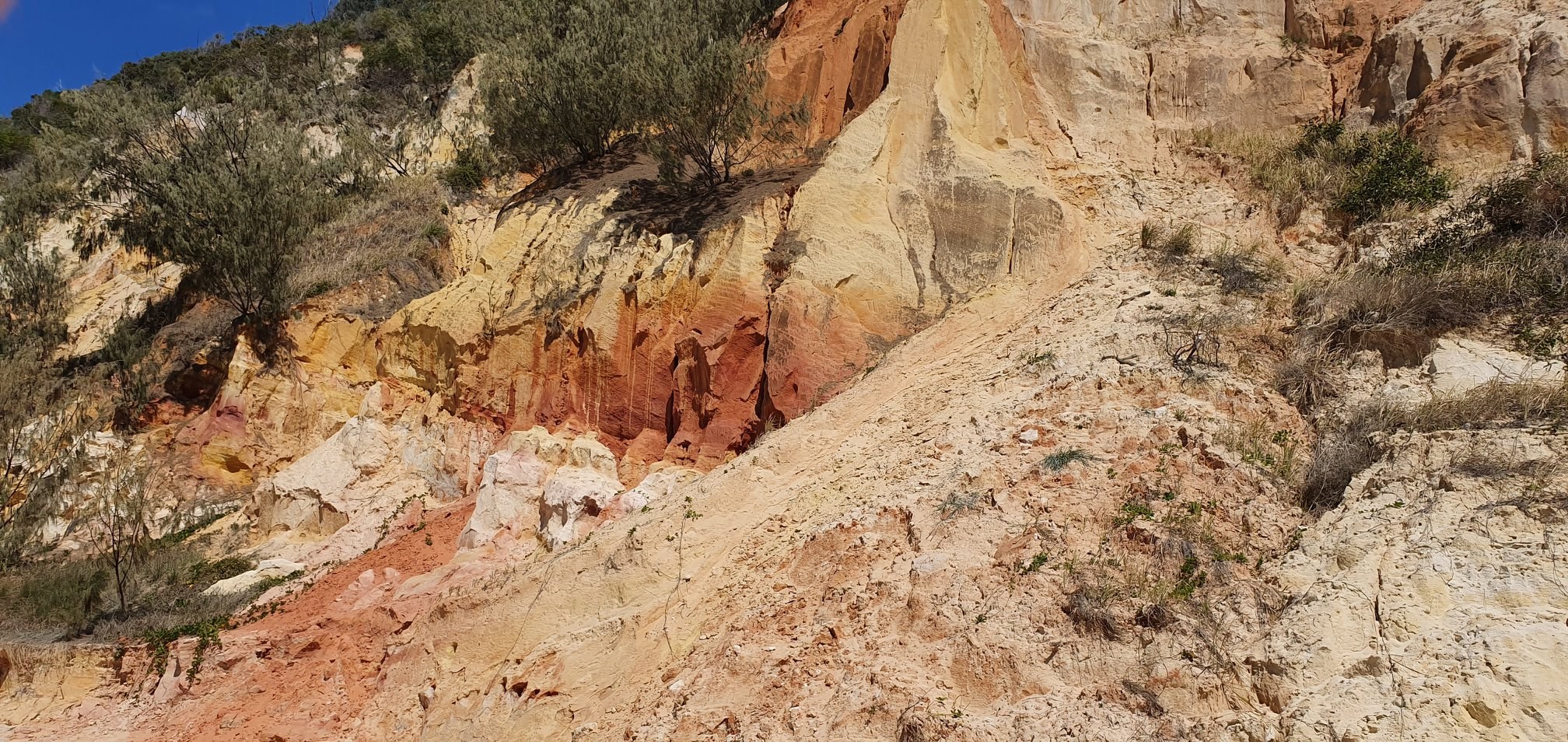 Featured Place Of Interest - Rainbow Beach
Just 3 hours drive north of the Brisbane CBD, you can wander along Rainbow Beach and discover a natural 'art gallery', where wind & rain constantly re-sculpt cliffs of coloured sands.
Over thousands of years, iron-rich minerals have stained the sand with a complex array of yellow, brown & red hues, while pure sand has been leached from all it's nutrients.
Start your walk south along the beach from in front of the Surf Life Saving club and you'll soon begin to see the spectacularly eroded cliff lines of swirling coloured sands.
The cliffs extend right along the beach so you can walk as far as you wish before retracing your steps.
Make a weekend of the visit & also enjoy the views from Double Island Point lookout.