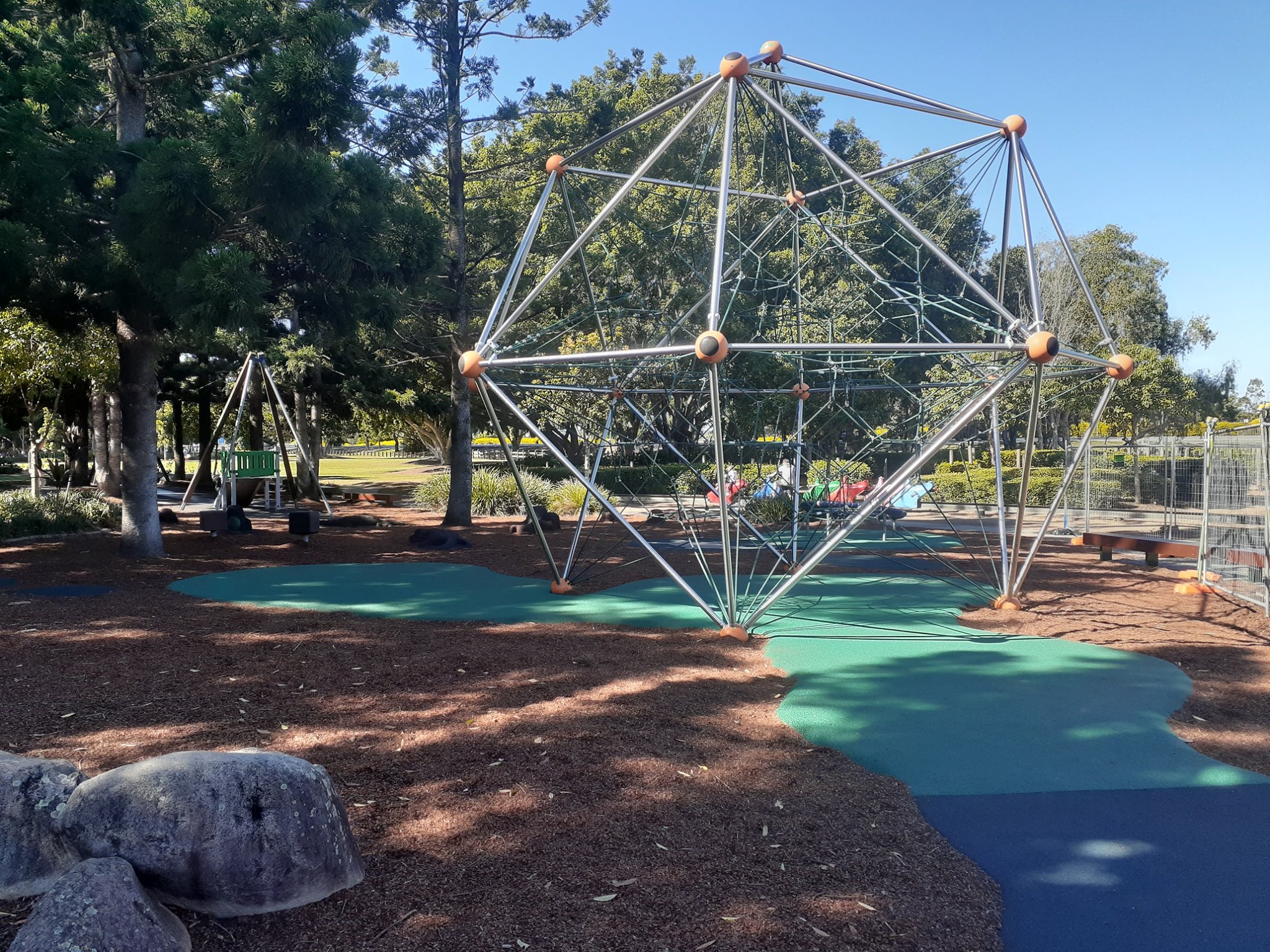 Featured Place Of Interest - Pine Rivers Park, Gympie road, Strathpine
Located on Gympie road, Strathpine, Pine Rivers Park is one of the most popular recreational areas in the Strathpine region.
With it's wide open grassy spaces and shaded picnic areas, this park has it all.
There's a flying fox and climbing frame nestled among the beautiful Norfolk Pine trees, a garden maze surrounded by a pedal train track and a recent addition to the park is a wheelchair carousel.
Little kids will be safe in the fully fenced playground with slides and swings.
The many features include plenty of parking, Barbecues, amenities and plenty of space for the kids to run around safely.
This park is also very popular for weekend birthday parties and family gatherings.