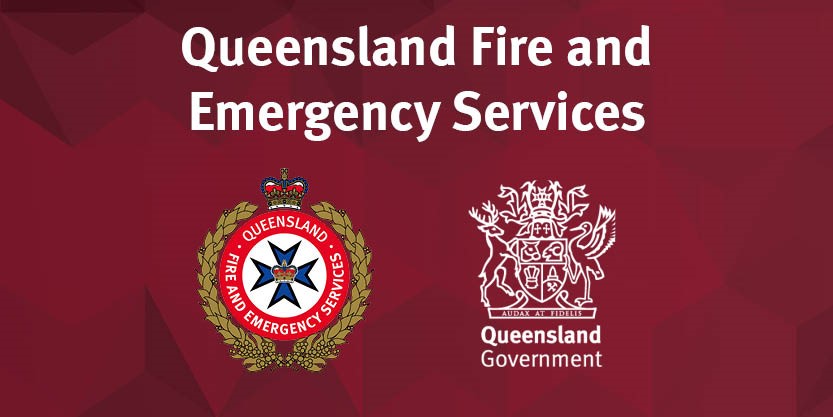 QFES buckles down as Queensland heats up
Queensland Fire and Emergency Services (QFES) is marshalling its suite of firefighting resources as the state grapples with a stretch of heightened fire conditions.
QFES Commissioner Greg Leach said firefighters were prepared to deal with the likelihood of increased fire activity affecting most of Queensland this week.
Mr Leach said areas from the border with New South Wales to Queensland's far north would reach a very high fire danger from today until Friday.
"A run of hot and dry conditions is exacerbating the bushfire risk to Queensland, and this is likely to continue until the state receives sufficient rain," Mr Leach said.
"While the weather is outside of our control, QFES does have the resources it needs to respond to emergencies when called upon.
"We have seen this at K'gari (Fraser Island), where significant firefighting efforts continue despite the challenges firefighters face from the terrain and unfavourable weather.
"Our personnel are on the ground, in addition to the 10 aircraft on standby – including the Large Air Tanker (LAT) – and support from Queensland Parks and Wildlife Service (QPWS) and the Butchulla Aboriginal Corporation.
"Waterbombing aircraft have dropped more than 1 million litres of water and gel on K'gari since Friday 27 November, when QFES took over control of the incident from QPWS."
Mr Leach said the inclusion of the Large Air Tanker (LAT) this bushfire season was playing a crucial role in firefighting efforts and had been used nine times at the Fraser Island bushfire.
"The LAT is responsible for establishing containment lines ahead of a fire to slow its progress," he said.
"This is its purpose and why it has been deployed to Fraser Island and previous bushfires.
"The LAT supports our firefighters on the ground and is one component of our aerial firefighting fleet, which includes light airplanes and helicopters to map fires and conduct strategic waterbombing activities.
"Having a range of air response types allows QFES to provide the most effective support to ground crews."
Mr Leach said the return to heightened fire conditions was a warning to residents and visitors to take precautions and report fires immediately to Triple Zero (000).
"Fires that start under these conditions will be fast-moving and difficult to control," he said.
"Local fire bans have been imposed in multiple areas in the south-east between the Gold Coast and Bundaberg, and in the Whitsundays in North Queensland to reduce the risk of fires starting and spreading.
"It is essential people in these areas follow the directions of the local fire bans, because doing so will reduce the risk of fires breaking out and significantly help firefighters in what may be a very challenging period coming up."
Background information – QFES aerial firefighting fleet this bushfire season
• Aircraft deployed to more than 100 different bushfires.
• More than 40 different aircraft used.
• QFES aerial fleet includes aircraft for waterbombing, observation, mapping and air attack supervision.
• More than 4 million litres of water dropped (including firefighting water additives).
• The LAT has 10,000 litre capacity.
• The LAT has a cruise speed up to 670km/h with 1800km range to easily travel from one end of the state to the other.