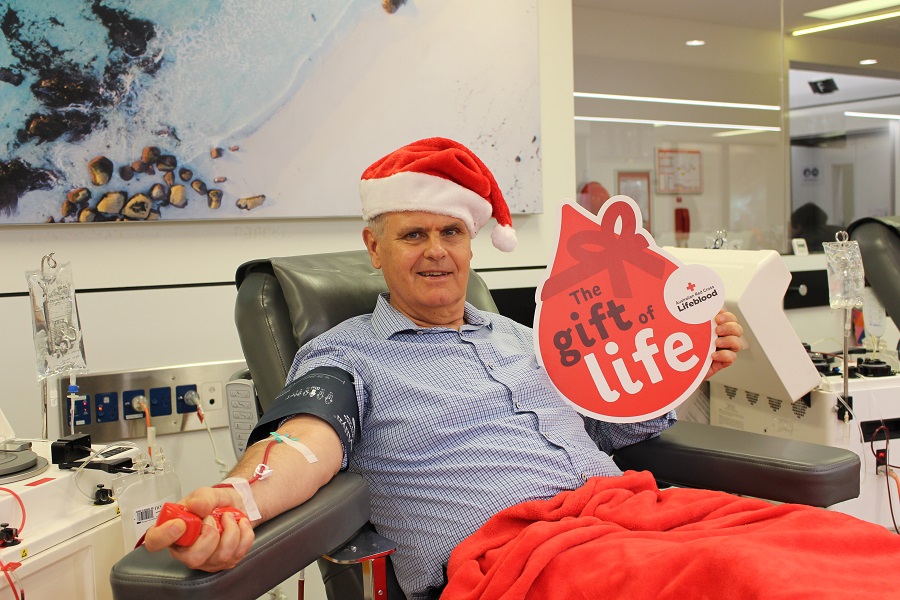 Final call for 140 Queensland blood donors in 2020
Australian Red Cross Lifeblood has issued a final call for blood donors across Queensland to make a life-saving blood or plasma donation as 2020 draws to a close.
140 blood and plasma donors are still needed to donate tomorrow to ensure patient needs are met over the coming week.
Lifeblood spokesperson Cath Stone said while the organisation was thrilled with the response from Australia this year, the next day remains crucial.
"At Lifeblood we've been so fortunate to see the very best of the community throughout the year, with so many people making blood and plasma donations, however Aussie patients aren't out of the woods yet.
"Historically, we see a drop in the number of people donating over long weekends or public holidays, and New Year's Eve is no different," Ms Stone said.
"These 140 blood and plasma donors are needed help Australian patients relying on blood products during this time.
"These patients could be people undergoing treatment for cancer, newborns, those undergoing emergency surgery, those involved in road accidents and so many more.
"Your donation could be the life-changing gift to help them see in the New Year with their loved-ones."
Donor centres are open throughout the New Year break (excluding 1 January).
To check opening hours or to book a donation visit lifeblood.com.au, call 13 14 95 or download the Donate Blood app.