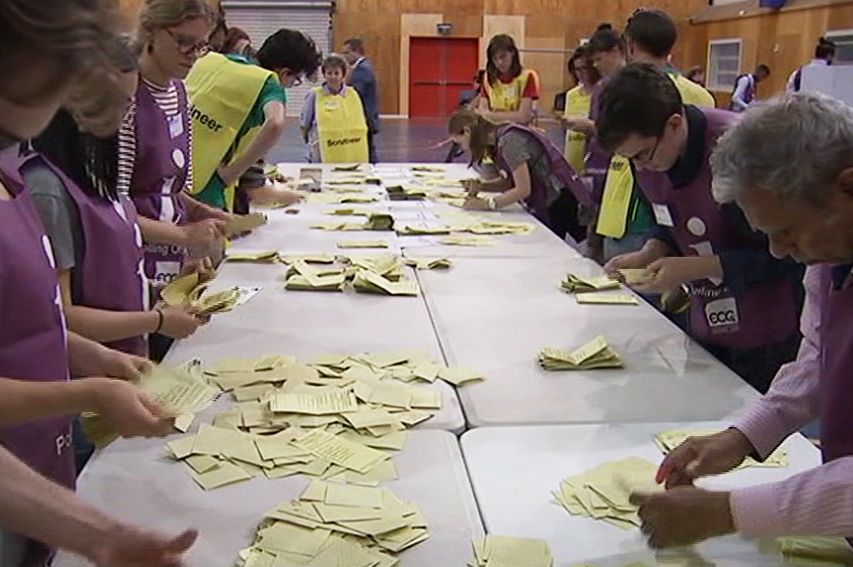 State Election 2020 : counting postal and absent votes underway
The Electoral Commission of Queensland (ECQ) said counting continues for the 2020 State general election, with postal votes returning and absent votes being securely transferred to their home electorates.
Commissioner Pat Vidgen said this is the time in the counting process that can feel frustrating for all those looking for certainty and declarations.
"Counting of the votes is undertaken methodically and meticulously; it's a slow and careful process and I understand that can be challenging for those waiting for an outcome," Mr Vidgen said.
"It is perfectly understandable candidates want to know the voters' decision, particularly in very tight seats such as Currumbin, Coomera, Burleigh, Bundaberg and Nicklin where just a few per cent can separate candidates.
"However, we still have postal votes coming back to the ECQ with around 70 per cent already returned, and we are finalising the vote exchange where absent and declaration votes are transferred to their home electorate for scrutinising and counting. In some large districts, that process can take one or more days."
Mr Vidgen said the ECQ will declare successful candidates when there is absolute certainty about the outcome.
"Successful candidates must achieve 50 per cent plus one of the votes in their electorate and the ECQ must be certain of this before declaring," Mr Vidgen said.
"In the contests where no one has 50 per cent plus one of first preference votes, then a full preference distribution will need to occur.
"Particularly in seats where there are large number of candidates, the order of preference distribution may not be clear.
"In these cases, the preference distribution may not be able to start until enough votes are returned, around the deadline to return postal votes on 10 November.
"Having said that, every day the ECQ looks at all the count data it has available to ensure it is driving declarations as soon as possible.
"The ECQ will declare successful candidates as quickly as the process allows, to ensure integrity and accuracy in the outcome," he said.
Mr Vidgen said the Aurukun by-election, which took place in alignment with the 2020 State general election was declared on 2 November.