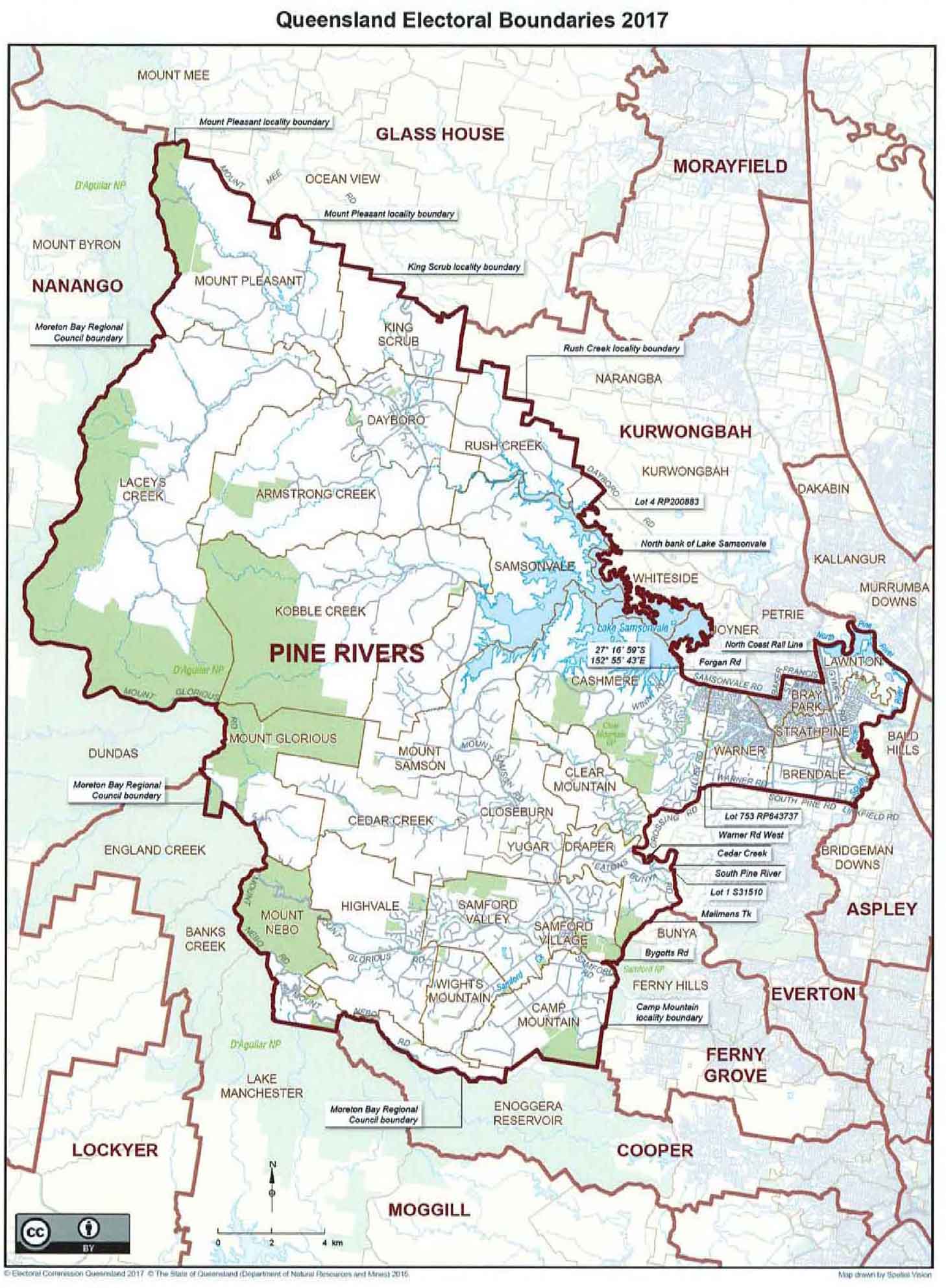 Queensland Election 2020 : Electorate Profile Pine Rivers
Pine Rivers is an outer suburban electorate north of Brisbane, based on the urban areas east of Lake Samsonvale including Strathpine, Bray Park, Warner and parts of Lawnton. The electorate then stretches north-west beyond Lake Samsonvale to include Dayboro and Mt Pleasant. The electorate takes in all of Lake Samsonvale. Covers 411 square kilometres.
Background
This electorate draws its name from the former Pine Rivers Shire, both named after the local North and South Pine Rivers which have their estuary in the bay between Redcliffe and Sandgate. Pine Rivers Shire was abolished and absorbed into the Moreton Bay Regional Council in 2008. The electorate of Pine Rivers once covered all of the area north of the Brisbane City Council boundary, but now is only one of the many electorates in the area.
Pine Rivers was first contested at the 1972 election and won by Labor's Ken Leese. After one term he was defeated by Liberal Rob Akers, winning the seat at the 1974 landslide, and retaining it until defeated by the National Party's Yvonne Chapman after the Coalition split in 1983. Chapman served as a Minister in the last term of the National Party government before losing her seat to Labor's Margaret Woodgate at the 1989 election.
Pine Rivers was abolished and replaced by Kurwongbah at the 1992 election, Woodgate representing the seat until her retirement through ill-health in 1997. She was succeeded at a by-election for Kurwongbah by Linda Lavarch. Lavarch retired at the 2009 election when Kurwongbah reverted to its former name as Pine Rivers.
Labor's Carolyn Male contested and won Pine Rivers at the 2009 election, having moved the seat after her former seat of Glass House had been made less winnable in the redistribution. Male was elected despite a swing of 8.7%, but retired at the 2012 election when a swing of 19.3% elected the LNP's Seath Holswich.
Below all candidates in order of the Ballot paper
Election Numbers
Pre Poll Votes for Monday 19 : 1598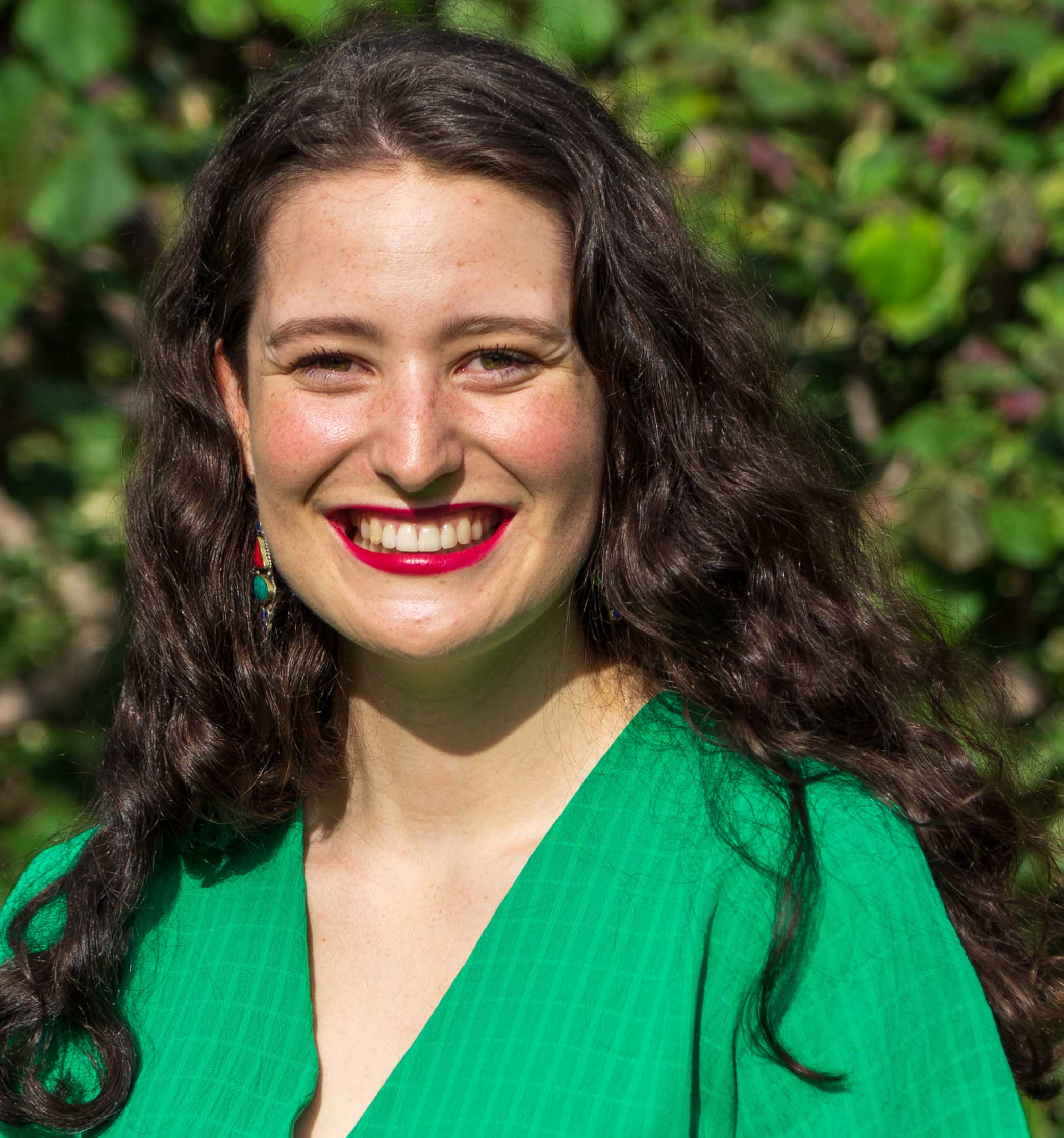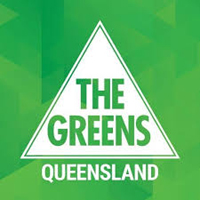 Tara Seiffert-Smith - Greens
Party Website https://greens.org.au/qld  contact Tara Seiffert-Smith via web  https://greens.org.au/qld/person/tara-seiffert-smith or by email tara.seiffert-smith@qld.greens.org.au or facebook https://www.facebook.com/TaraSeiffertSmith.Greens/
I'm a disability support worker and am studying law at QUT. I grew up in the Pine Rivers area and have lived in this community for more than 15 years. I've watched our community change and grow, as it has watched me grow.
I have grown up with a strong commitment to addressing the structural inequities that disadvantage vulnerable members of our community. My mother is a social worker and foster carer, and through both her work and my own I have seen how difficult life is for children in the care system, refugees, people with disabilities, homeless people and other marginalised members of our community. They desperately need more support, but their voices are seldom heard in our broken political system.
As a young person, I want a future in which Queensland supports people, not profits. A future with more social housing. A future with genuinely free state schools. A future with science-based action on climate change. And a future where representatives stand for and listen to all members of our community, rather than big corporations.
Will you join me in creating a better future for everyone?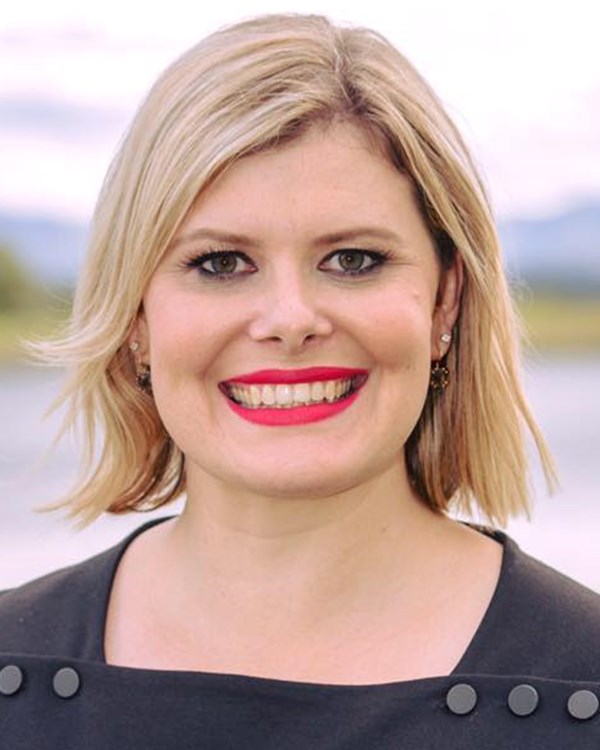 Labor Nikki Boyd
Party Website https://www.queenslandlabor.org/ contact Nikki Boyd via email pine.rivers@parliament.qld.gov.au   or via facebook https://www.facebook.com/nikkiforpinerivers/  or website https://nikkiboyd.com.au/
All candidates have been given an opportunity to participate and at the time of publishing, no copy available
For over a decade Nikki has been a part of the Pine Rivers community. It is the lifestyle, diversity and opportunity of the Pine Rivers area that led her to decide to make her life here.
Nikki has dedicated her working life to looking after others and fighting for a fair go for everyone in our society – particularly those who are forgotten about or marginalized.
From her early working life as an Early Childhood Educator to her recent career campaigning for the rights of workers in Queensland – Nikki is about standing up with those who need it most. These are the values she brings to being the member for Pine Rivers.
Over the last decade Nikki has advocated for thousands working people including Early Childhood Educators, Aged Carers, Health Professionals through her work with her union, United Voice.
Now Nikki brings her campaigning experience and passion for a fair go for all to standing up and fighting for a better future for the community she cares about – Pine Rivers.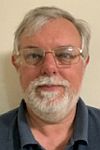 Bruce Vaschina - Independent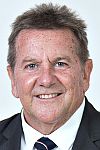 Steve Austin - United Australia Party
Maureen Brohman - Animal Justice Party
Alissa Pattrick - Informed Medical Options Party (IMOP)
Party Website https://imoparty.com/ and Alissa Pattrick Profile at https://imoparty.com/Alissa-Pattrick or email at alissa@imoparty.com
Alissa is a born and bred Queenslander.  She moved to the Pine Rivers electorate as a child and is now a long-time resident of over 25 years.  Over that time, her personal experiences have contributed to her advocacy of medical freedoms and basic human rights.
Alissa became more aware of the flaws of the mainstream medical system, after experiencing the push for unnecessary medical interventions both during and after her pregnancy.
Feeling uncomfortable about her experiences, Alissa firmly believes that informed decisions surrounding medical choices should be fully supported by medical professionals, without question or coercion.  With those decisions being respected and in confidence.  Alissa advocates for medical freedom of choice, with the only vested interests being that of the patient's guardians and next of kin.
Alissa will push for the Australian Government to provide information surrounding the health of the population by way of a vaccinated vs unvaccinated study.  Alissa knows that the truth surrounding the effects of vaccination and chronic health issues is well overdue.
As a keen community member and leader, Alissa regularly hosts and assists private and public events, connecting likeminded people in the community.   She works hard to build and support information networks, connecting people around the Brisbane area.  Alissa is regularly contacted by people who are concerned about the erosion of basic human rights but do not know where to turn.
Alissa used her time during pregnancy, and as a new mother, to explore natural health alternatives and has embraced the IMOP values of freedom of choice.
Like many, Alissa is concerned about the rapid erosion of rights, the continued deterioration of the health of our children and Australia's future as a nation.  Alissa will fight for the right to those freedoms and a better future for all Australians.
Connect with Alissa and give her your support for the 2020 Queensland election.
Polling Booths
Bray Park : Bray Park State School5 Hopetoun Street BRAY PARK 4500
Bray Park West : Bray Park State High School27-37 Lavarack Road BRAY PARK 4500
Brisbane CBD : Brisbane City Hall, Sandgate Room - 64 Adelaide Street BRISBANE
Cashmere : Papilio Early Learning Centre2 Sarow Drive Cashmere 4500
Closeburn : Cedar Creek Public Hall2 Andrew Road CLOSEBURN 4520
Dayboro : Dayboro State School58 Mckenzie Street DAYBORO 4521
Dayboro Early Voting Centre : Dayboro Scouts Hall Don Kerr Memorial Dr Dayboro 4521
Eatons Hill : Eatons Hill State School Apex Grove EATONS HILL 4037
Mount Nebo : Mount Nebo State School1918 Mt Nebo Road MOUNT NEBO 4520
Returning Officer Pine Rivers : Pine Rivers OfficeUnit 1/709 Gympie Rd Lawnton 4501
Samford : The Shed Samford44 Mount Glorious Road Samford Village 4520
Samford Early Voting Centre : The Shed Samford44 Mount Glorious Road Samford Village 4520
Samford Village : Samford Community Centre41 School Road Samford 4520
South Pine : South Pine Community Church10 South Pine Road WARNER 4500
Strathpine : Pine Rivers State High School (Auditorium) Gympie Road STRATHPINE 4500
Strathpine West : Strathpine West State School16-20 Garbala Drive STRATHPINE 4500
Warner : Genesis Christian College 10 Youngs Crossing Road BRAY PARK 4500
Results
Candidate
Count
Percentage

LEECH, Christopher

Pauline Hanson's One Nation Queensland Division

1702
5.06%

SEIFFERT-SMITH, Tara

Queensland Greens

3148
9.36%

Declared: BOYD, Nikki

Australian Labor Party (State of Queensland)

14953
44.48%

VASCHINA, Bruce

326
0.97%

THOMAS, Kara

Liberal National Party of Queensland

12263
36.48%

AUSTIN, Steve

Clive Palmer's United Australia Party

250
0.74%

BROHMAN, Maureen

Animal Justice Party (Queensland)

549
1.63%

PATTRICK, Alissa

Informed Medical Options Party (IMOP)

427
1.27%
Total Formal Votes
33618
96.79%
Total Informal Votes
1115
3.21%
Total Votes
34733
       Data from Official First Preference Count
About Percentage Counted
Percentage counted is based on the percent of enrolled electors counted in each count. In the Unofficial Indicative Count and Official Distribution of Preferences Count only formal votes are counted.
Voting Method:
Attendance Ballot
Voting System:
Compulsory Preferential Voting
Percentage of enrolled electors counted:
91.54% counted
Last Updated:
November 12 2020 9:28 AM
Elected Candidate
Elected Candidate:
BOYD, NIKKI ANNE
What this electorate gains
Education and crime proved to be key election issues in Pine Rivers, where voters were swayed by Boyd's million dollar upgrade promises.
Crime
Labor has promised to provide the community with a modern new police station in Dayboro, more mobile beats, more boots on the ground and more devices to keep police officers mobile.
Education
New facilities at the Strathpine West State School to allow after-hours school care to expand their license and provide additional services for children and their working families.
$150,000 to upgrade the senior playgrounds and $500,000 to build an accessible walkway at Dayboro State School.
$2.9 million to build a new learning centre and $120,000 to improve accessibility at the Bray Park State High School.
Help for Veterans

$10 million in employment assistance, infrastructure funding, legal help and homelessness for local veterans.
Health
A new ambulance station on Gympie Rd at Lawnton.
A satellite hospital in Pine Rivers to provide faster access to urgent health care, including ambulatory and day therapy services such as renal dialysis, chemotherapy, and complex wound management. It may also include outpatient services and community-based health services such as youth health services and aged care services.
Sport
New clubhouse at the Pine Rivers Swans AFC.