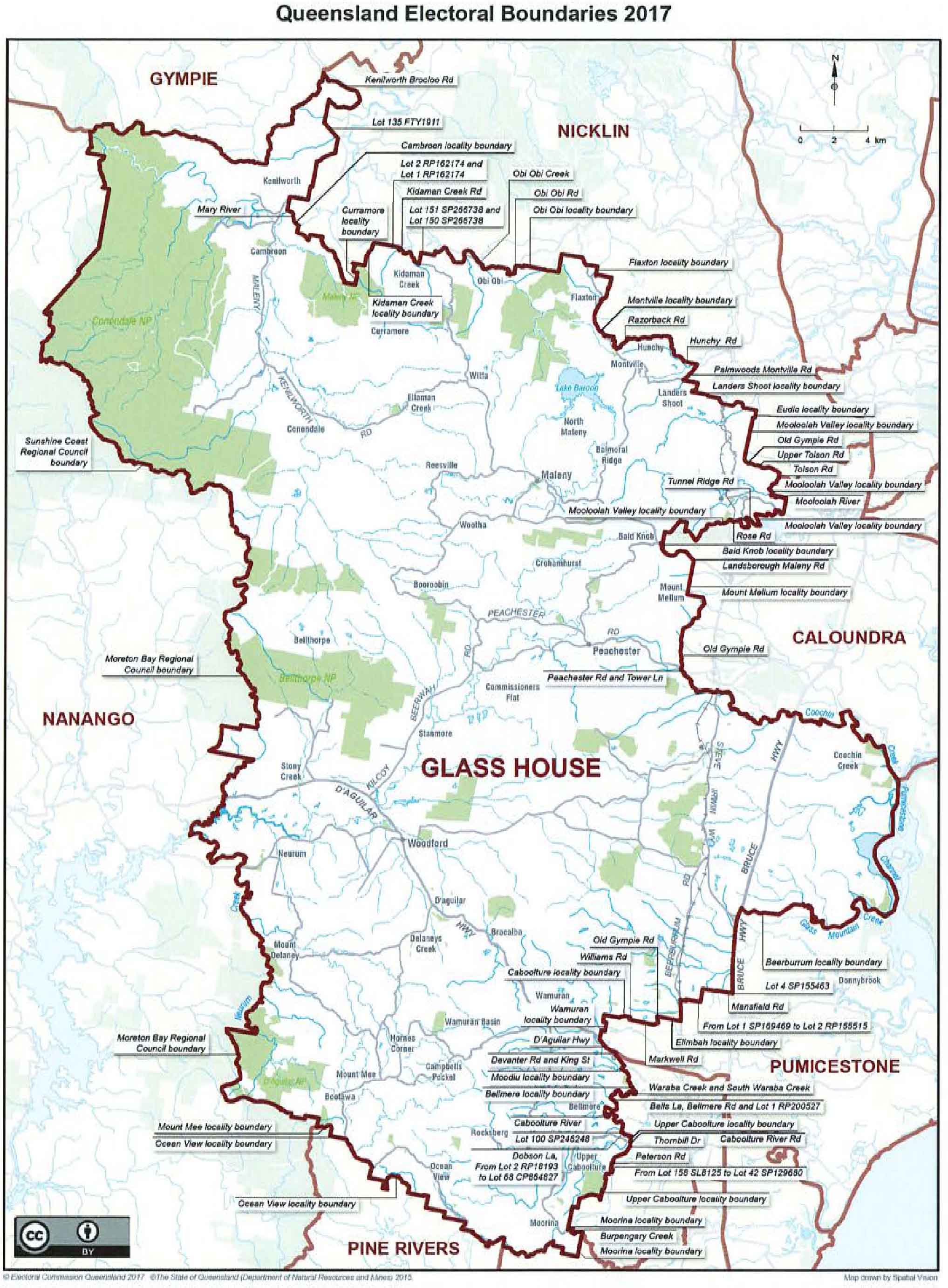 Queensland Election 2020 : Electorate Profile Glasshouse
Glass House is an electoral district of the Legislative Assembly in the Australian state of Queensland.
The electorate is based mostly on the hinterland areas of the Sunshine Coast and north of Caboolture, it stretches north to Witta, south to the northern outskirts of Caboolture and west to Conondale.
Glass House is a mixed rural-urban electorate north of Caboolture and covers most of the inland parts of the southern Sunshine Coast. Starting where the D'Aguilar Highway leaves the Bruce Highway, Glass House includes some northern parts of Caboolture before stretching north to include Elimbah, Beerburrum and Glass House Mountains. Further north it includes Eudlo and Palmwoods, and also extends inland to include Maleny, Woodford, Mount Mee and Conondale. Covers 1,582 square kilometres.
Background
The first incarnation of Glass House had its initial electoral contest in 1986 and was won by the National Party. It was one of many seats to fall to Labor on the election of the Goss government in 1989, but disappeared from the state's electoral map in 1992.
Re-created by the redistribution ahead of the 2001 election, Glass House took in much of the abolished electorate of Caboolture, a seat that had been won by One Nation in 1998. However, the electoral climate in 2001 was very different, and while the combined first preference vote of the four competing conservative candidates was more that 50%, over half of preferences exhausted and Labor's Carolyn Male was easily elected from a first preference vote of only 40.6%. Male was re-elected in both 2004 and 2006 after increasing her first preference vote to more than 48%.
Another redistribution ahead of the 2009 election changed the political complexion of Glass House by removing parts of Caboolture. Male moved to successfully contest Pine Rivers while Glass House was won by the LNP's Andrew Powell. Powell pushed his margin above 20% at the 2012 election after a swing of 14.6%.
2017 Results: The LNP recorded majorities at 14 polling places compared to 11 for Labor. Labor's best result was 60.6% at Conondale Sate School and the LNP's 59.1% at Mount Mee State School. Polling day votes represented 57.5% of all votes and the LNP vote was 51.5%. Another 25.7% of votes were pre-polls where the LNP vote was 54.8%, and 11.4% were postals where LNP support was an even higher 61.8%.
Below all candidates in order of the Ballot paper
Election Numbers
Pre Poll Votes for Monday 19 : 1717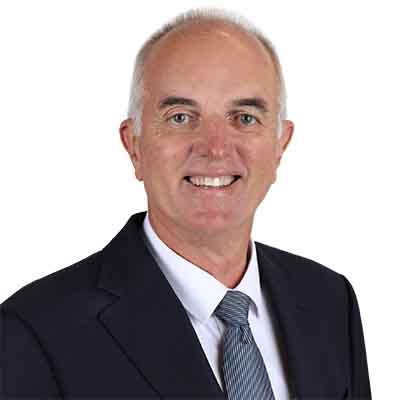 Graeme Campbell - One Nation
Party Website http://www.onenation.com.au/  email Graeme at glasshouse@qld.onenation.org.au or facebook at https://www.facebook.com/GraemeCampbell.PHON/
Born in what was once a thriving dairy community in Southgate, on the banks of the Clarence River in the late 50's, Graeme spent the first years of his life on his family's dairy. The only remains left of his family farm are the bails which his father built many years ago.
After completing his schooling in Sydney and graduating from Teacher's College in Goulburn, Graeme spent 4 years teaching in Sydney, before moving to Queensland in 1983 and starting up his own business. Graeme soon became aware of the extraordinary pressure, loneliness, and requirements of running his own business.
After starting a family, he joined the Queensland Police Service, reaching the rank of Senior Sergeant. Spending 18 years in the QPS, serving in both city and regional Qld areas and travelling extensively across the state, Graeme gained an understanding of the unique social and crime issues across the state. Returning to the QPS as a Public Servant in a Management position for a further 3 years, the highlight of Graeme's career was when he was awarded a Global Award for the data quality work which he completed across the Judicial Agencies.
For the past 12 years, Graeme has been working with his wife assisting small businesses grow and develop. He has encountered many examples of the frustration and helplessness of struggling businesses and has been able to assist with their growth to levels they never thought possible. He has a broad knowledge of issues being encountered by businesses across Australia.
Graeme is the proud father of 4 adult children; 2 sons and 2 daughters and has been happily married to his wife of 24 years. He is passionate about Australia, our freedom, family values, integrity, rural communities, and our Aussie way of life.
He has a broad cross section of experience and knowledge within the education field, policing, as well as small to medium businesses and is now is ready to take that experience into the public arena to represent the people of his community.
Graeme's favourite pastimes are spending time with family, entertaining friends, cooking, volunteering, reading, travel, and enjoying the outdoors.
Graeme is asking for your support to be your voice for the seat of Glass House.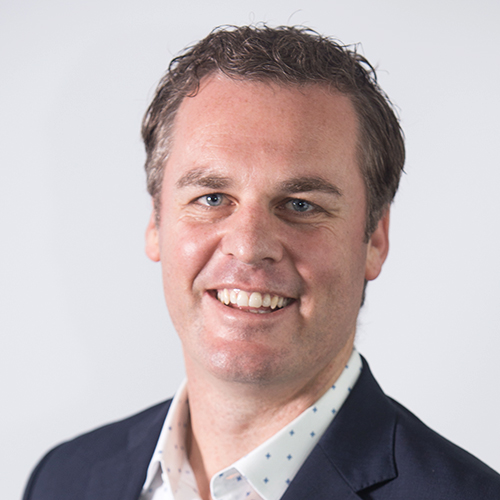 James McDonald - United Australia Party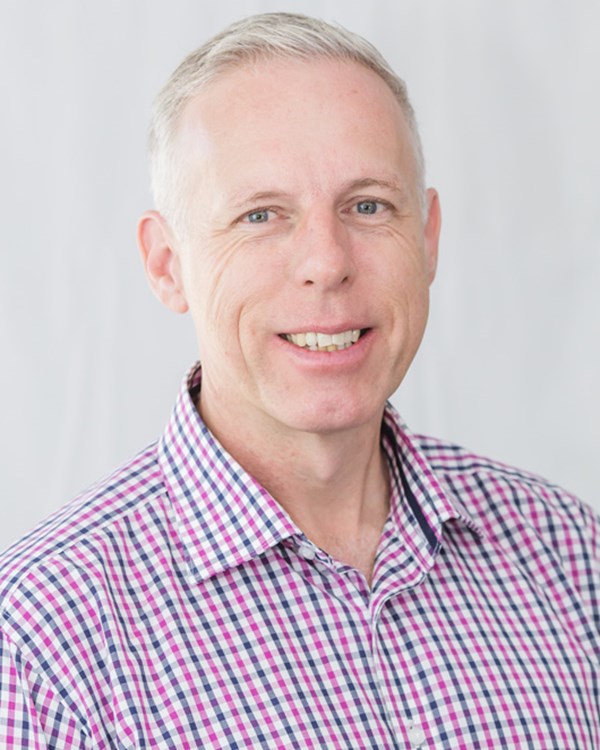 Labor Brent Hampstead
Party Website https://www.queenslandlabor.org/ contact Brent Hampstead Facebook Site https://www.facebook.com/laborforglasshouse/, or email Brent Hampstead brent.hampstead@queenslandlabor.org bhampstead@live.com.au or check out his profile at https://www.queenslandlabor.org/our-people/state-candidates/brent-hampstead/
Brent Hampstead lives in Maleny with his wife Christina, an assortment of dogs, cattle, horses, chooks.
Brent has worked across senior levels of Australia's music industry for more than 20 years, run his own local business and now works in the electorate office of a State MP.
Brent is honoured to again represent the beautiful Glass House electorate as part of the Palaszczuk Labor team for the 2020 State election.
Brent is passionate about the area and the unique lifestyle it offers. He has proven himself to be a strong advocate for protecting our fragile environment, being involved in campaigns around the Kondalilla National Park and the reinstatement of strong, sensible vegetation management laws.
Brent knows that Glass House, like most regional electorates, is in urgent need of local jobs, better roads, improved public transport and affordable housing.
Brent has the experience, energy and drive to be a strong voice for Glass House.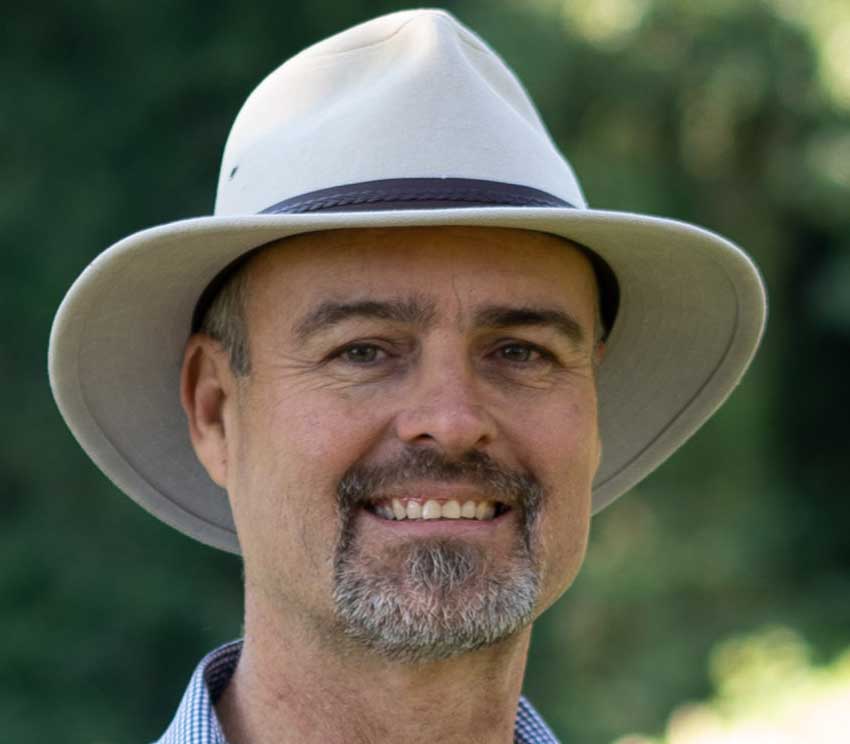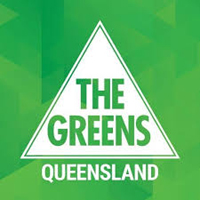 Andrew McLean - Greens
Party Website https://greens.org.au/qld Contact Andrew McLean Facebook site https://www.facebook.com/AndrewMcLean.Greens/, or email andrew.mclean@qld.greens.org.au or check out his profile at https://greens.org.au/qld/person/andrew-mclean
Andrew McLean gives his election pitch here.
Hi, I'm Andrew.  It's my first time as a Greens candidate, and I'm very excited to do my bit in shifting politics away from big corporate interests to ordinary people.
I've enjoyed a diverse career which has found me labouring on farms, serving as a pastor in schools and churches, working on construction sites and running my own successful business as a mobile mechanic. I'm a people person, and I like to listen to people's ideas about the sort of world we could all live in.
I now live simply and happily, growing our own veggies on a small block in Maleny. One of the things I'm most proud of is having a great relationship with my three children, who are now all independent adults.
I never thought I would vote Green, let alone become a Greens candidate. I grew up in a rural area, voted LNP, and then later became an issues-based swinging voter. But I became utterly disillusioned with how most political parties are dependant on corporate donations. Corporations don't make these donations out of the goodness of their hearts. They do it to buy policy outcomes.
I joined the Greens because we can't be bought. We don't take corporate donations.  We are driven by the needs of ordinary people, not the needs of corporate giants. As a result, governments on all sides have left rural communities like ours floundering.
People have lost trust in career politicians and for a good reason. The Greens actively seek creative, citizen-led solutions. Why should mining giants get unlimited free water when our farmers have to pay for every drop? We are a society, not just an economy. 
We can have more local manufacturing opportunities and farmer cooperatives by electing representatives that recognise that vibrant, locally run small businesses and publicly owned essential services are essential for prosperity.
Together, we can shift power away from big corporations, banks and politicians back to where it belongs - with the people. 
If you'd like to help, please get in touch.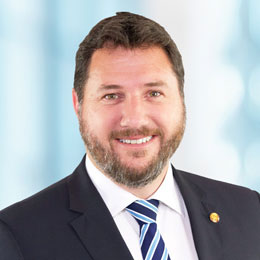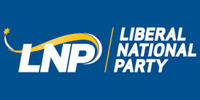 LNP Andrew Powell (Incumbent)
Party website  http://www.betterqueensland.org.au/  contact Andrew Powell Facebook site https://www.facebook.com/AndrewPowellMP/, or email Andrew Powell glasshouse@lnpq.org.au
Hear Andrew Powell re-election pitch here.
Nothing is more important to me than my family – my wife, Taryn, and our five amazing kids. I grew up around Caboolture and my Mum and Dad still live in the family home at Burpengary.
After a few years away with Uni and my first job in Canberra, Taryn and I returned to Queensland and settled in the Sunshine Coast hinterland. Now you'd have to pry us out with a crow-bar!
I have proudly represented our community since 2009. I love nothing more than getting out and about. Whether it's visiting schools and tackling the kids' "Question Time"; attending our amazing Agricultural Shows; supporting our vibrant community groups – our historical societies, senior citizens, service clubs, men's sheds, artisan groups and the list goes on; and, lending a hand with our passionate sporting groups.
Working with locals, I'm proud to have delivered some great achievements for the Glass House Electorate including new overtaking lanes on the D'Aguilar Highway, traffic lights at Reed Street and Bowen Road, a new Maleny Police Station, a new bridge over the Mary River at Conondale, and loads of funding for community and sporting groups from Flaxton in the north to Mt Mee in the south and all places in between.
Recent changes to Queensland's state electorate boundaries are now complete and I would officially like to welcome you to your new state Electorate of Glass House!
To those of you who I have had the privilege of representing over the years, you know we still have more to do together. To those of you who are new to the Electorate, I can't wait to meet you and hear how I can assist you.
I stand ready to continue to represent the needs of our communities in this great part of our State.
Laressa McCoy - Informed Medical Options Party
Party Website https://imoparty.com/ and party facebook at http://facebook.com/imopQLD/ Candidate Website https://imoparty.com/Laressa-McCoy email Laressa at laressa@imoparty.com
Laressa was raised in a small community along the once dirt roads of Noosa Hinterland. As a young adult, she moved to Brisbane City to pursue her career as a Structural Drafter, soon overseeing projects all over the world. Laressa has embarked on many adventures globally, although her most rewarding, thus far, has been her marriage, and journey as a Mother to her three young boys.
It is this journey that has brought her back to her roots of clean foundational health and sustainable living. She recognises the incredible value of community, along with the critical importance of truth and transparency, not only in our personal relationships, but in our government. Something she believes, is sorely lacking.
Laressa is a passionate advocate for mental health, especially post-birth. She believes our birthing experience significantly affects our post-natal emotional wellbeing. This understanding led her to study as a Post-Birth Doula, supporting women through the emotionally challenging journey into motherhood. Once we have a home, food and safety, she understands that our next basic need is to feel a sense of belonging, further enhanced by our wider community. This is what drives her to solidify and strengthen communities, these are the things that drive us forward, together, offering us a sense of purpose and identity.
Polling Booths
Beerburrum : Beerburrum School of Arts Hall7 Anzac Avenue BEERBURRUM 4517
Beerwah : Beerwah & District Community Hall25 Peachester Road BEERWAH 4519
Brisbane CBD : Brisbane City Hall, Sandgate Room - 64 Adelaide Street BRISBANE
Conondale : Conondale State School1700 Maleny-Kenilworth Road CONONDALE 4552
Elimbah : Elimbah State School10-20 School Road ELIMBAH 4516
Eudlo : Eudlo Hall19 Rosebed St Eudlo 4554
Glass House Mountains : Glass House Mountains State School Hall58 Coonowrin Road Glass House Mountains 4518
Maleny : Maleny Community Centre23 Maple Street Maleny 4552
Maleny Early Voting Centre : Maleny Community Centre23 Maple Street Maleny 4552
Montville : Montville Village Hall137 Memorial Close Montville 4560
Mooloolah : Mooloolah State School48 King Road MOOLOOLAH VALLEY 4553
Morayfield West : Minimbah State SchoolCnr Walkers Road & Minimbah Drive MORAYFIELD 4506
Mount Mee : Mount Mee Public Hall1352 Mount Mee Road Mount Mee 4521
Palmwoods : Palmwoods State School 111 Palmwoods-Montville Road PALMWOODS 4555
Peachester : Peachester Community Hall960 Peachester Road PEACHESTER 4519
Returning Officer Glass House : Glass House OfficeShop 1/60 Simpson St Beerwah 4519
Upper Caboolture : Upper Caboolture Farmers Assembly Hall704 Caboolture River Road UPPER CABOOLTURE 4510
Wamuran : Wamuran Community Hall1046-1052 D'Aguilar Highway WAMURAN 4512
Witta : Old Witta School Community Centre316 Witta Road WITTA 4552
Woodford : Woodford Memorial Hall109 Archer Street WOODFORD 4514
Woodford Early Voting Centre : Woodford Memorial Hall103 Archer Street Woodford 4514
Results
Candidate
Count
Percentage

CAMPBELL, Graeme

Pauline Hanson's One Nation Queensland Division

3134
10.29%

MCDONALD, James

Clive Palmer's United Australia Party

343
1.13%

HAMPSTEAD, Brent

Australian Labor Party (State of Queensland)

9753
32.03%

MCLEAN, Andrew

Queensland Greens

3937
12.93%

Declared: POWELL, Andrew

Liberal National Party of Queensland

12265
40.28%

MCCOY, Laressa

Informed Medical Options Party (IMOP)

1015
3.33%
Total Formal Votes
30447
96.57%
Total Informal Votes
1083
3.43%
Total Votes
31530
      Data from Official First Preference Count
About Percentage Counted
Percentage counted is based on the percent of enrolled electors counted in each count. In the Unofficial Indicative Count and Official Distribution of Preferences Count only formal votes are counted.
Voting Method:
Attendance Ballot
Voting System:
Compulsory Preferential Voting
Percentage of enrolled electors counted:
90.74% counted
Last Updated:
November 12 2020 9:13 AM
Elected Candidate
Elected Candidate:
POWELL, ANDREW CARY