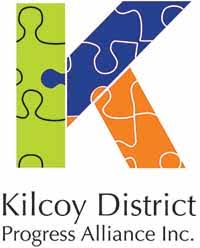 Kilcoy District Progress Alliance Inc
The Markets are a wonderful source of funding for financial support of Kilcoy Projects.
Local projects and organisations have benefited from the Progress Alliance.
For example, the Kilcoy Hospital Foundation, the Kilcoy Art Society, The Hazeldean RFS, The Mount Kilcoy Sandy Creek RFS, the Kilcoy Lions, the Villeneuve RFS and of course the Kilcoy Cricket community  through the redevelopment of the training Nets.
To find out how your NFP organisation can benefit from partnering with the Yowie Markets, contact us via e: kdpa.secretary@kilcoyyowiecountry.com.au or come along to one of our meetings to learn more.
Contained within every village is a great team.
The Kilcoy community has many teams that are committed to the progress and betterment of the whole community.
Our Progress Alliance Team is dedicated to promote and support the development of the Kilcoy District and to manage the Kilcoy Yowie Country Markets.
Please meet the Team for 2020.
Patsy Poulson, Bronwyn Davies, Lynn Candey ( President) and Sally Wright ( Treasurer)  We are delighted to see Lynn Candey once again take the mantle.  Lynn is a wonderful community support leader. Pop in and say hello to the Lynn at Red Cross, Lynn is there during the week.
Be part of the progress for the love of our Kilcoy District.
Yowie Country Markets, Health services, Road Developments, Christmas Decorations, Cricket Nets…bring your ideas to the table and be a  champion for Kilcoy.
A collective voice that makes a difference.
Working behind the scenes gets things done.
Make an inquiry on how your  local community project or organisation can benefit from our local market management.
Kilcoy District Progress Alliance Inc  ABN 9138 7015 831,  IA37502
Located at Yowie Park, Hope Street Kilcoy 4515
e: kdpa.secretary@kilcoyyowiecountry.com.au
Visit the website at http://www.kilcoyyowiecountry.com.au/yowiemarkets/ or follow them on facebook