Kilcoy Art Society
Kilcoy Art Society Inc. (KASI), formerly the Kilcoy Artists' Group, has its headquarters in the restored, historic Kilcoy Courthouse Gallery.
Built in 1910, the Courthouse was relocated in 2011 to Kilcoy's Yowie Park, a popular venue for locals and travellers alike.
As part of the Kilcoy Heritage Trail project, the Kilcoy District Historical Society has mounted a sign to the front of the Gallery which provides information about the old Courthouse building's past.
The Gallery welcomes an average of 350 visitors per month.
It is managed and manned by volunteer members of the Art Society. Main exhibitions change every three months, with one wall devoted to 'Artist of the Month', a showcase for individual members.
The Art Society hosts a series of art workshops with top ranked tutors specialising in various media and genres.
Become a full member, or a Friend of the Gallery (FOG) to receive notice of workshops and events.
Click here to see a list of our regularly exhibiting members.
Located at 35 Hope St, Kilcoy  4515 or phone them on 5497 2000
You can visit the webpage and take a tour or visit their facebook to follow their journey
Kilcoy Art Society Artist of the Month and News
Artist of the Month (AOM)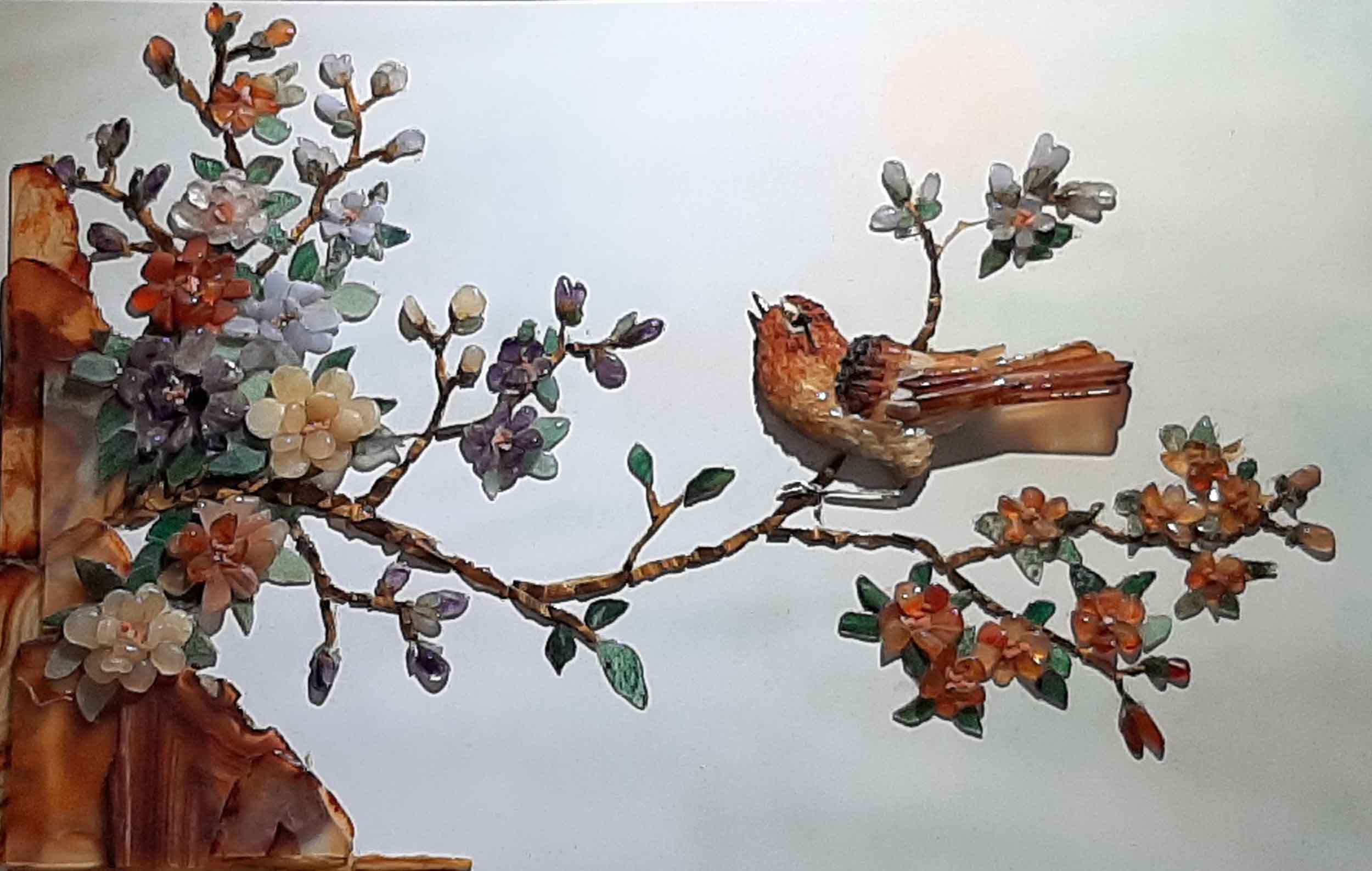 Thank you to Margaret Pearson for her AOM wall. Margaret is a talented artist who works in a wide range of mediums and loves to experiment. This time Margaret has produced a large number of colourful monoprints.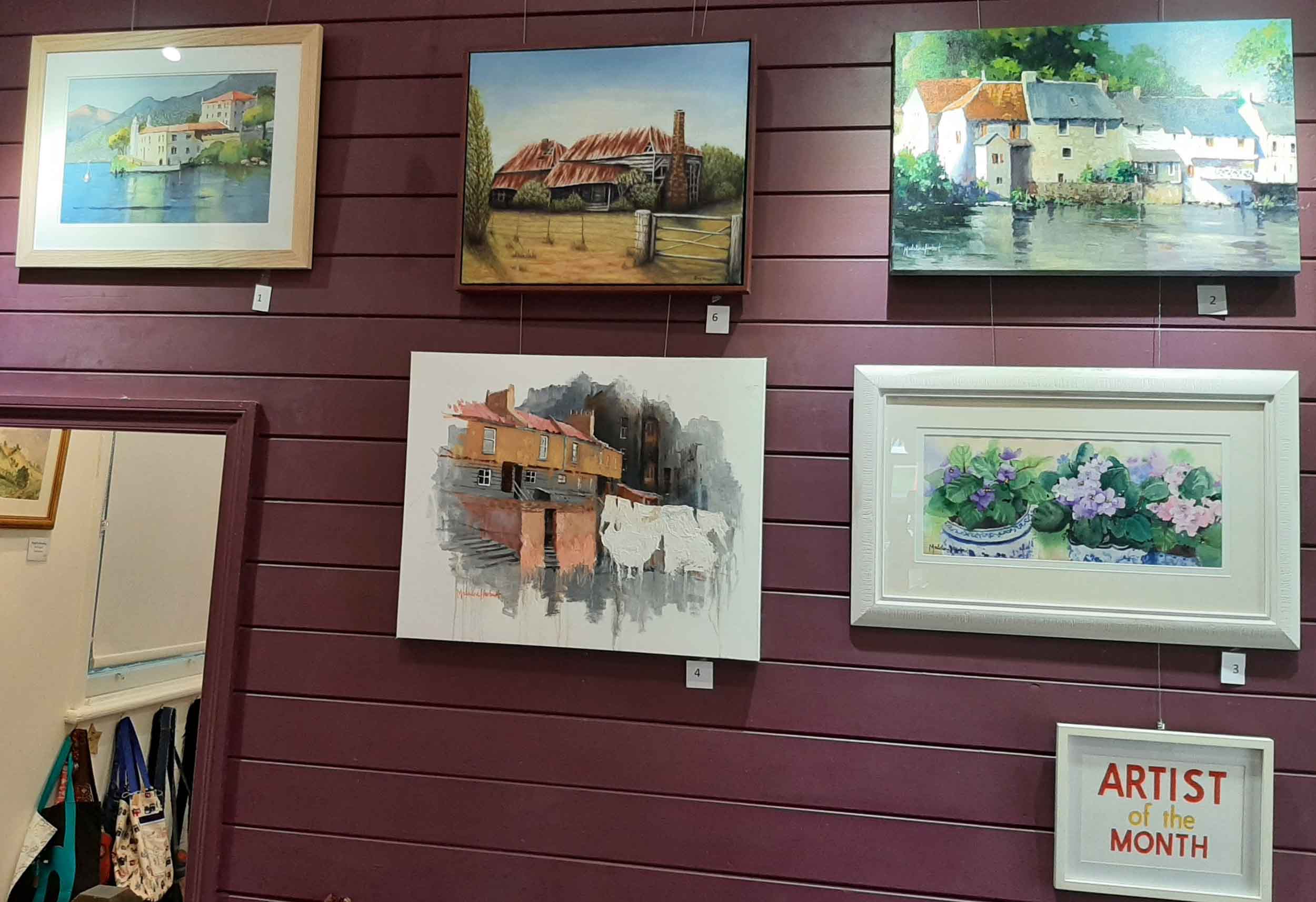 April's AOM, the Sunshine Coast Art Group (SCAG), have held a group membership with KASI for several years.  The SCAG artists exhibiting include Madeline Herbert, Sue Phillips, Stig Holmstrom and Don Woodley.  They are presenting a beautiful collection of paintings and a mixed media piece by Don Woodley.  The collection takes you on a trip from Queensland, NSW and on to Europe.  So in these times of restricted travel, take yourself on a visual journey instead by viewing SCAG's collection on KASI's feature wall at the Kilcoy Courthouse Art Gallery during April.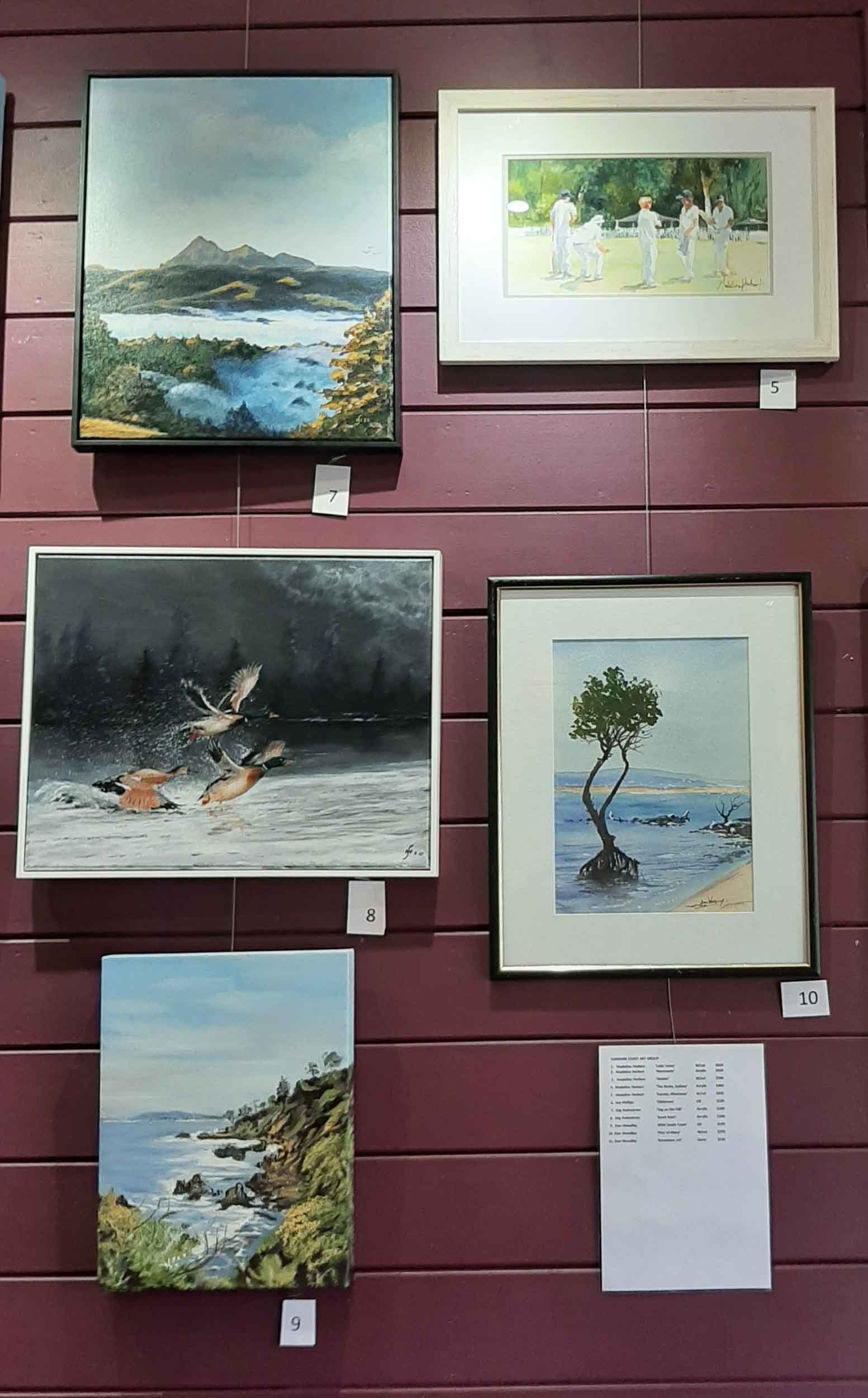 'Foggy Friday'
KASI is overwhelmed to have around 90 active 'Friends of the Gallery' (FOG) members!  It only costs $5 per year to be a FOG and they receive regular information and invitations to KASI's social and cultural activities and workshops.  In return, many FOGs play a supportive role alongside KASI artist members by providing assistance in fundraising and organising events.
To show our gratitude, KASI is exciting to introduce 'Foggy Friday' – the first of which will be held on Friday, 9 April starting at 2.00pm on The Lakeside Deck, Kilcoy Courthouse Art Gallery.  For $10, FOGs will be able to mingle, enjoy a cuppa and cake (or something stronger) while learning how to make chocolate truffles from local talented textile artist and chocolatier, Wendy Houston.
KASI intends to hold a 'Foggy Friday' every second Friday of each month with a different activity covered each time.  If this sounds like a fun group you would like to be a part of, why not become a FOG for $5?  Membership forms are available online at www.kilcoyart.org.au or at the Kilcoy Courthouse Art Gallery.
Acrylic Workshop - 1 May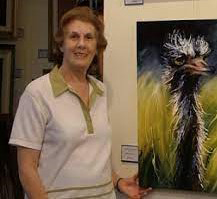 Talented Brisbane artist Jenni Kelly will be conducting a one-day acrylic workshop on Saturday, 1 May 9am to 3pm on The Lakeside Deck. The cost is $60 which includes tuition, apron, and morning and afternoon tea.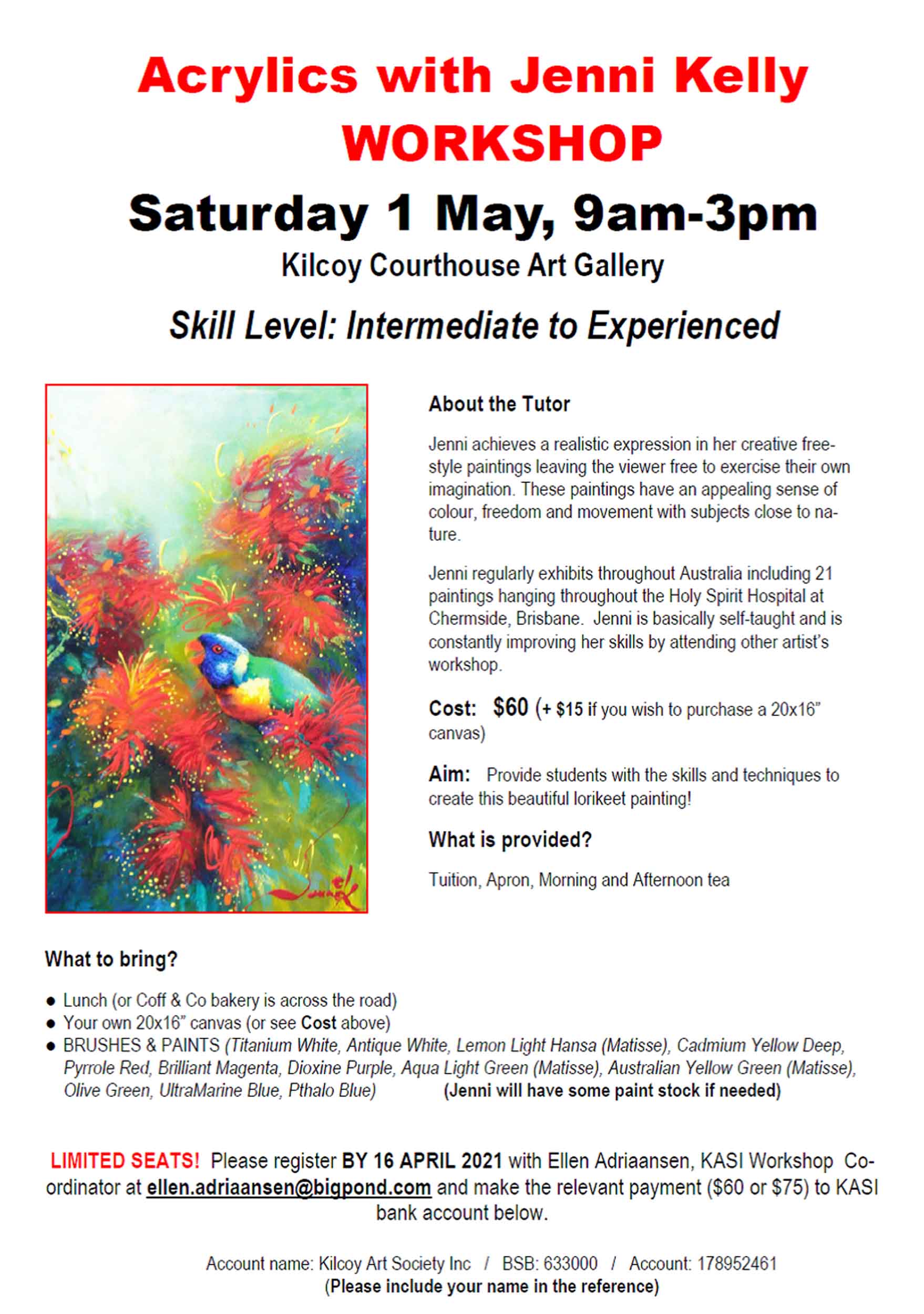 This is aimed at the intermediate level but as it's a step-by-step workshop it will suit beginners as well.  A beautiful lorikeet in a bottlebrush setting will be the final painting.  For more information, please check out the Kilcoy Courthouse Art Gallery facebook page or email KASI's Workshop Coordinator, Ellen at ellen.adriaansen@bigpond.com.
Sip and Paint
Wow!  These sessions have been very popular!  The last group would have done Rembrandt proud with the painting of their frogs!
We have a couple of private group sessions booked and the next open 'Sip and Paint' is planned for Saturday, 17 April (which already has a waiting list) and then another is planned for Saturday, 12 June.  They cost $40 (members) or $45 (non-members) which includes all materials, first drink and afternoon tea.
If you would like to put your name down for one of our 'Sip and Paint' sessions, contact KASI President Di Taylor by email – president@kilcoyart.org.au.
 Infrastructure Upgrades 
KASI is excited and very grateful to have been successful in a number of grant applications and sponsorship to carry out maintenance and improvements to the Kilcoy Courthouse Art Gallery.  This work includes electrical and lighting upgrades, the installation of new air-conditioners and kitchen appliances, the extension of the roof as well as installation of additional outdoor blinds to the southern end of the deck.
A huge thank you to KASI member Leonie Shirley for her fruitful efforts with grant applications and to Somerset Regional Council – Community Assistance Grant, Bendigo Community Bank, Community Gambling Benefit Fund, Office of Liquor and Gaming Regulation (OLGR) and the Strategic Infrastructure Fund, Arts Queensland for enabling this work to finally go ahead!
Mother's Day Raffle
KASI has a terrific hamper raffle for Mother's Day. Tickets ($2 each or 3 for $5) are being sold at the gallery.
Art Market on the Deck
KASI members hold an 'Art Market on the Deck' on the last Saturday of the month in conjunction with the Kilcoy Yowie markets.  Stalls vary from time to time, but you will find original artwork including paintings, mosaics, textile items etc at great prices!
The Kilcoy Courthouse Art Gallery is open 9am to 1pm, Thursday through to Monday and is located in Yowie Park, Kilcoy.
Other things happening at Kilcoy Art Gallery