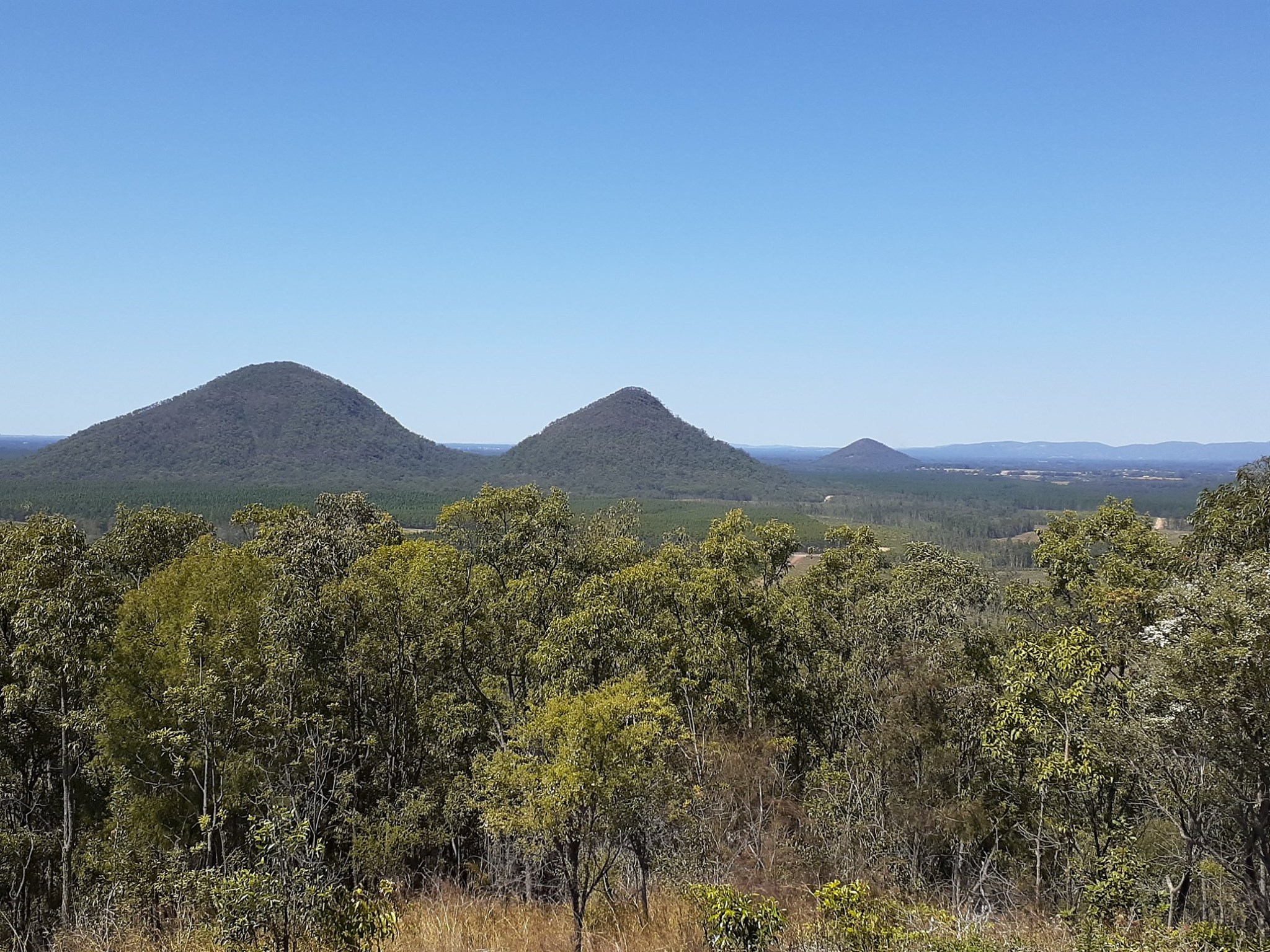 Featured Place Of Interest - The Glass House Mountains lookout
The Glass House Mountains lookout day-use area is part of the Beerburrum and Beewah State Forests on the Sunshine Coast.
The lookout is on Glass House-Woodford Road, 2.7 km from the junction with Old Gympie Road.
Enjoy a picnic or Barbecue as you soak up the amazing views.
Study the signs at the stonewall lookout area to identify the various peaks of the well known mountains.
Gain an even better vantage point from the fire observation tower, and find out more about the local history and culture of the area.
There are electric Barbecues, including a large one suitable for groups, numerous picnic tables (some undercover) and amenities including wheelchair accessible toilets.
Capture that picture-perfect postcard shot as you photograph the panoramic views over the Glass House Mountains, Caloundra, Maroochydore, Moreton Island and Brisbane.
You can also take a short stroll along the lookout track, which starts at one side of the day-use area and returns on the other side.
Follow this easy track along the side of the hill, through open scribbly gum forest with grass trees, and down through a wet eucalypt forest gully with emergent rainforest species.
The 800 metre circuit will take 15 to 20 minutes to complete. Be aware that there are many steps. Not suitable for strollers or wheelchairs.