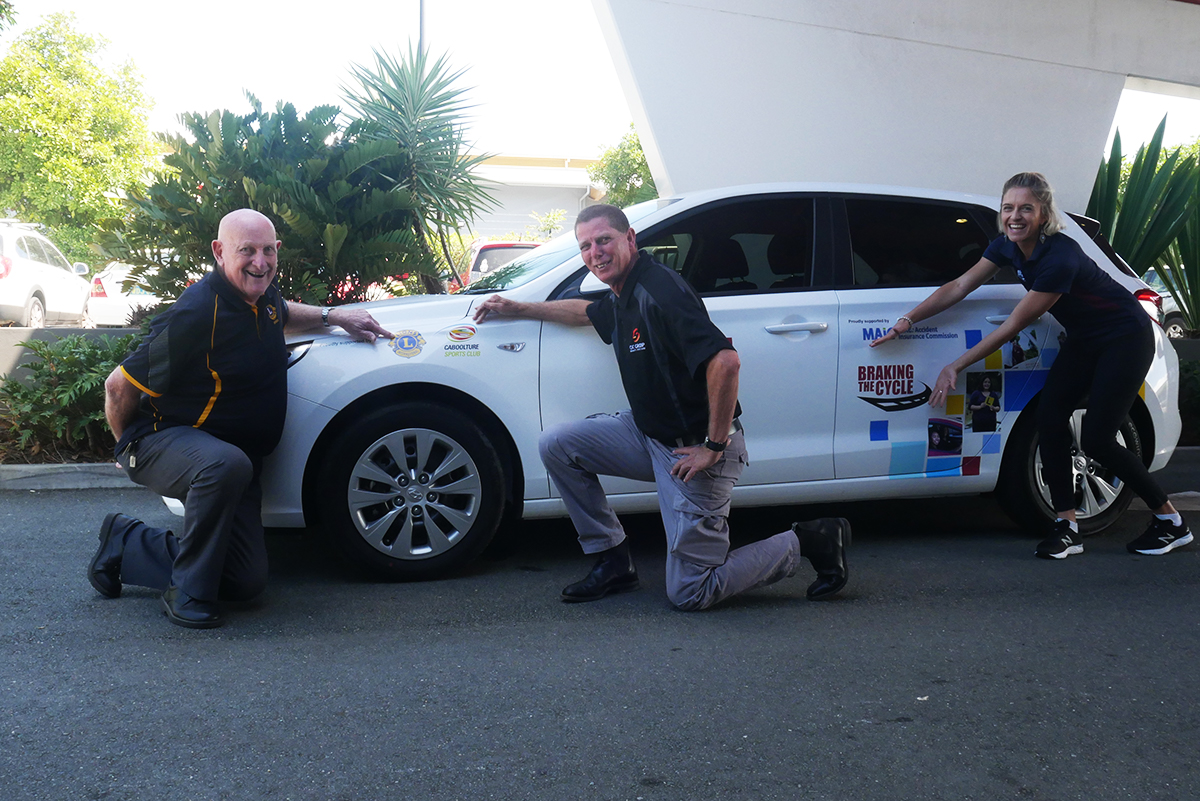 Cab Sports & Lions help local PCYC 'Brake the Cycle'
CSC Group and Morayfield Lions have partnered to help Caboolture PCYC purchase a second car for their Braking the Cycle community program.
$9,500 raised by CSC Group's 2019 annual Charity Golf Day, contributed to the car purchase to help local young people access a free driving mentor and registered vehicle to complete their logbook hours.
PCYC's Braking the Cycle program provides a platform to support to learner drivers with access to a supervisor and a registered vehicle to complete their logbook hours.
The aim of the Program is to provide young people with increased employment opportunities, community connection and driver education.
Morayfield Lions saw the program and knew it was the perfect way to extend a helping hand, alongside the CSC Group, to support young men and women in the area.
"We are so pleased to be able to see Caboolture PCYC's dream of a second vehicle come to life thanks to the generosity of Morayfield Lions," commented Tony Clarke, Sports & Community Manager.
"The addition of a manual car to the Braking the Cycle Program will enable even more locals to gain their manual license and potentially widen their employment opportunities!"
PCYC Braking the Cycle is an award-wining community initiative that has helped over 4,471 young people obtain their driver's licence through a network of over 780 volunteer mentor drivers and the support from more than 50 government, community and corporate partners.
The addition of the manual car increases the Program's log book hours from 25 to 50 hours per week.
PCYC are always looking for more mentors to join the volunteer driver mentors team; even if it is just an hour a week!
For more information about the PCYC Braking the Cycle program or to sign up as a driver mentor, visit https://www.pcyc.org.au/youth-and-community/personal-and-leadership-development/braking-the-cycle/.