A step up for the New Caboolture Salvation Army Family Store and other services expand
In the space of one day, some big changes for the better at the Caboolture Salvation Army Family Store, which affects other services all for the better for both staff and clients.
Today 8 Grout Street became the new home of the Caboolture Family Store and some welfare services, in what was the former Salvation Army Church.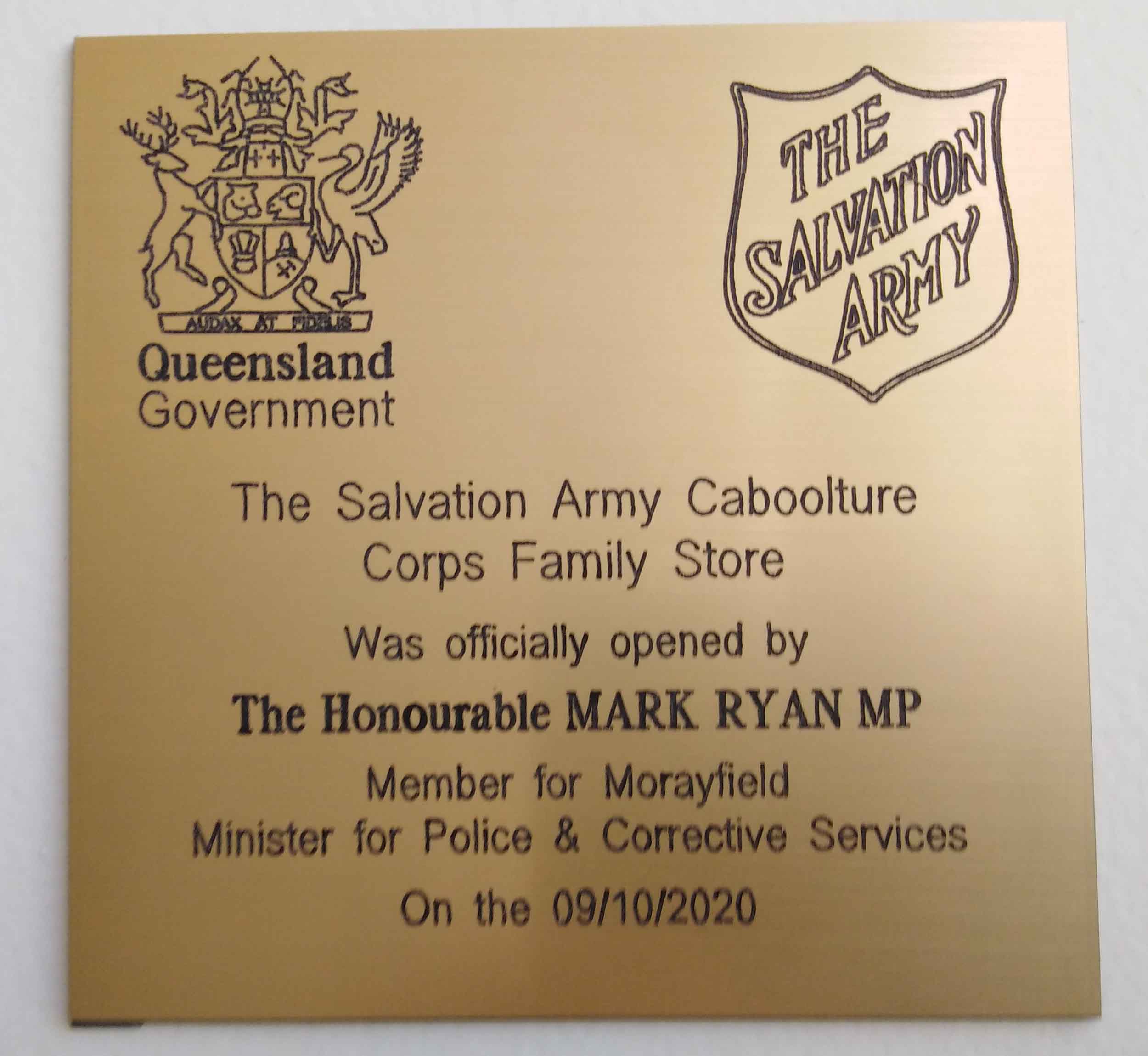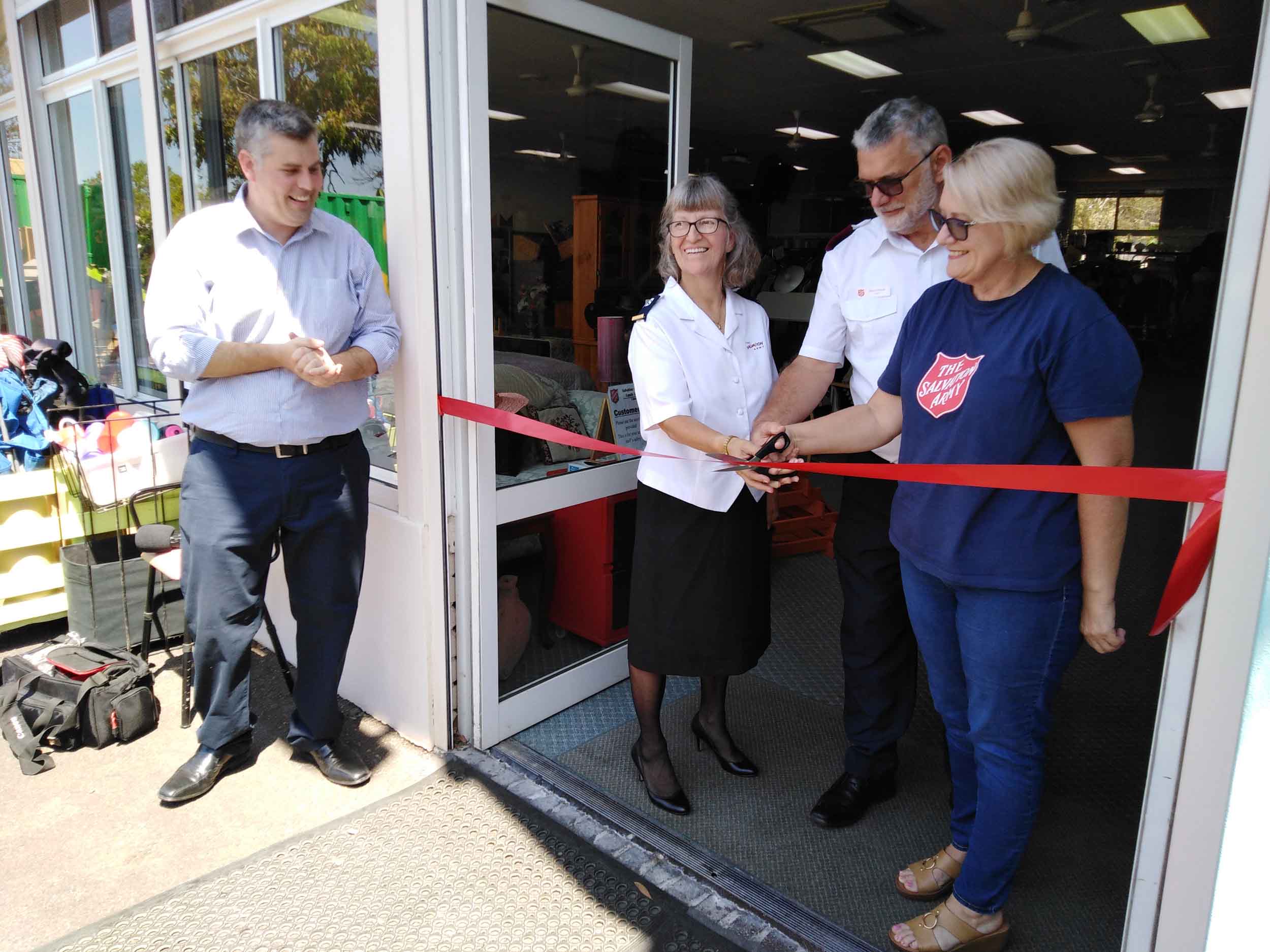 With the move comes a breath of fresh air, air conditioned air at the New Family Store, so in winter it will be warmer and summer will be so much cooler.
The New Family Store is open Monday through Friday from 8:30 am to 3 pm and coming soon in a couple of weeks a service on Saturday 9 am to 12 noon.
At the new location all the essentials and family favourites of clothing, and furniture are available. It is well stocked at present and welcomes drop offs. should you need to call the family store you can reach it on 5495 5448.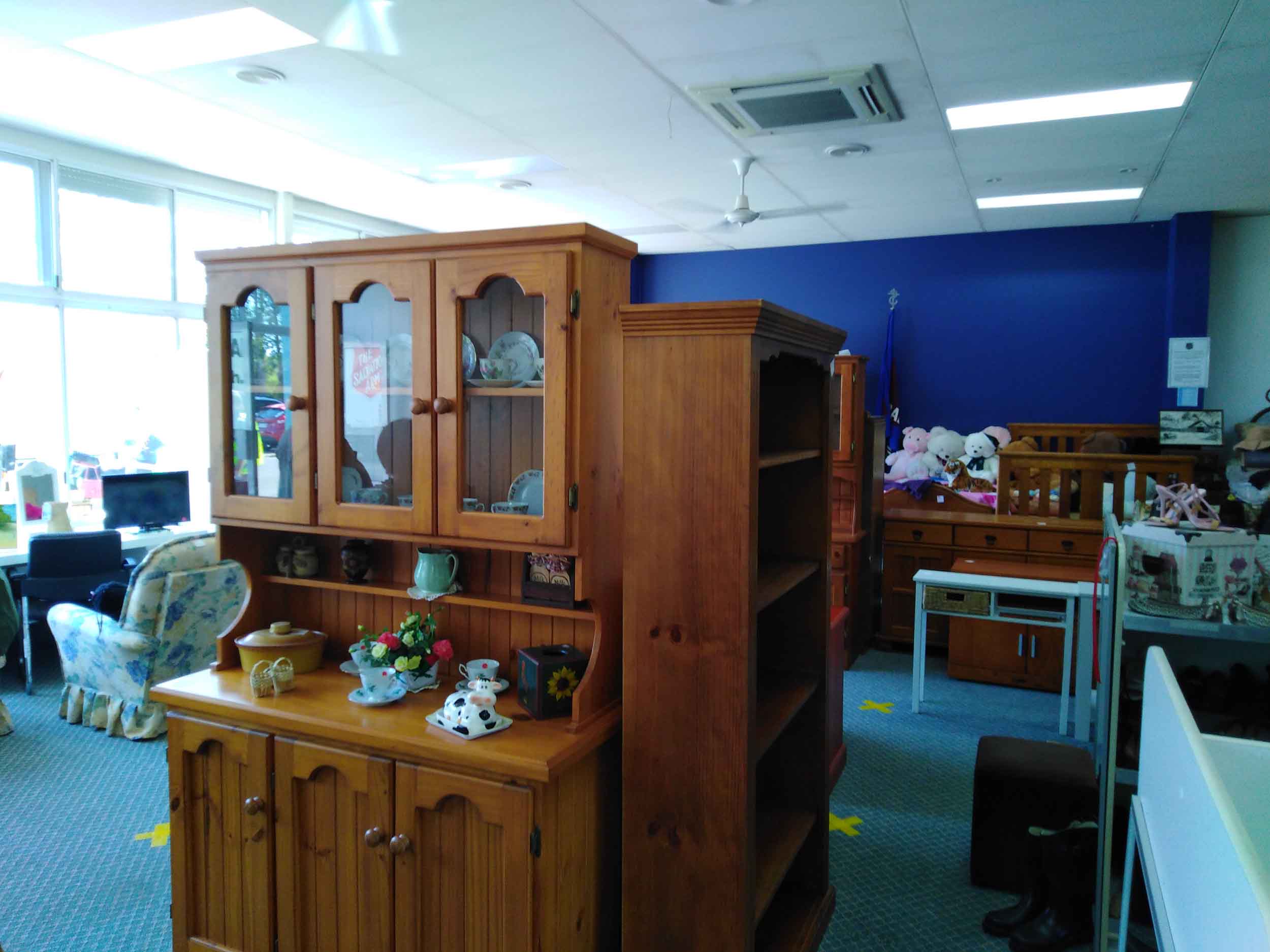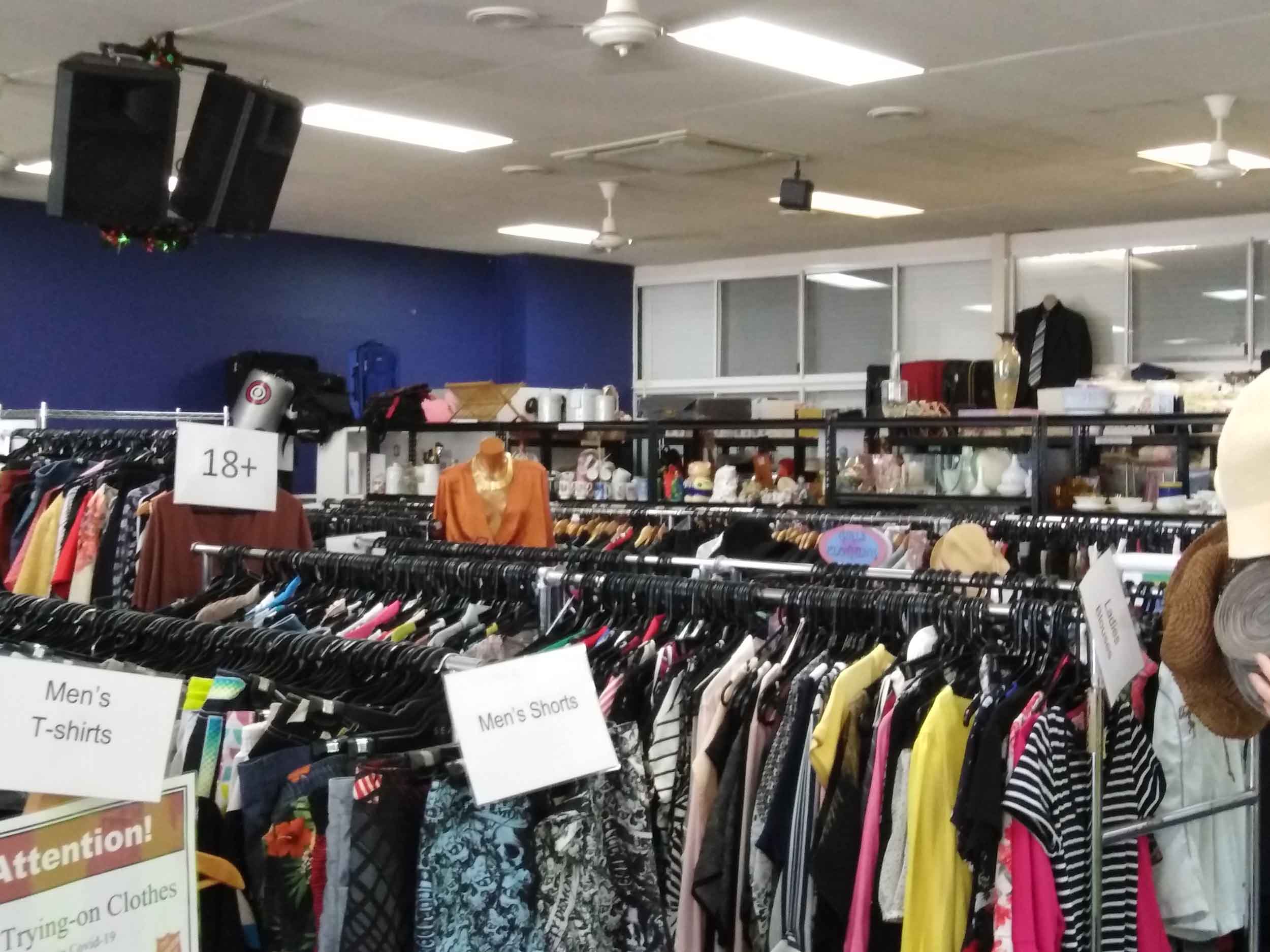 At the Official opening 101.5 Co Founder Alex Long was MC and official opening was shared by the Ellicott's and the Hon. Mark Ryan MP
Welfare services should still be at first referred from the Salvation Army centre at Corner Dux and Lower King Street with counseling services, first contact, financial counseling and referral to access the family store under hardship provisions as well as administration.
The Old Family Store facility which is incorporates a old home and 3 Sheds at Corner Dux and Lower King Street becomes the new Hope House, where Men's and Women's community groups, youth groups and some craft groups can get together.
Starting on Sundays from 8 am for the vulnerable and homeless a breakfast will be on offer to anyone to come and have some thing to eat.  This facility has 2 pool tables, dart board, pinball machines, video games, cards, books, chess and checkers, which the men enjoy using. It is provided free along with tea, coffee and biscuits.
For the practical who want to use or improve skills there is an air compressor, drills and wood lathes and horticultural section produces seeds for sale in the store.  Sewing machines are also available for those wanting to take up this craft.
Maj. Helen Ellicott is the visionary behind this project and says the youth are much in need as well as older adults and families.  There will be some groups meeting on Sunday 10 to 2 and 4 to 6 pm
In this End "Hope Is Where It Is Needed"