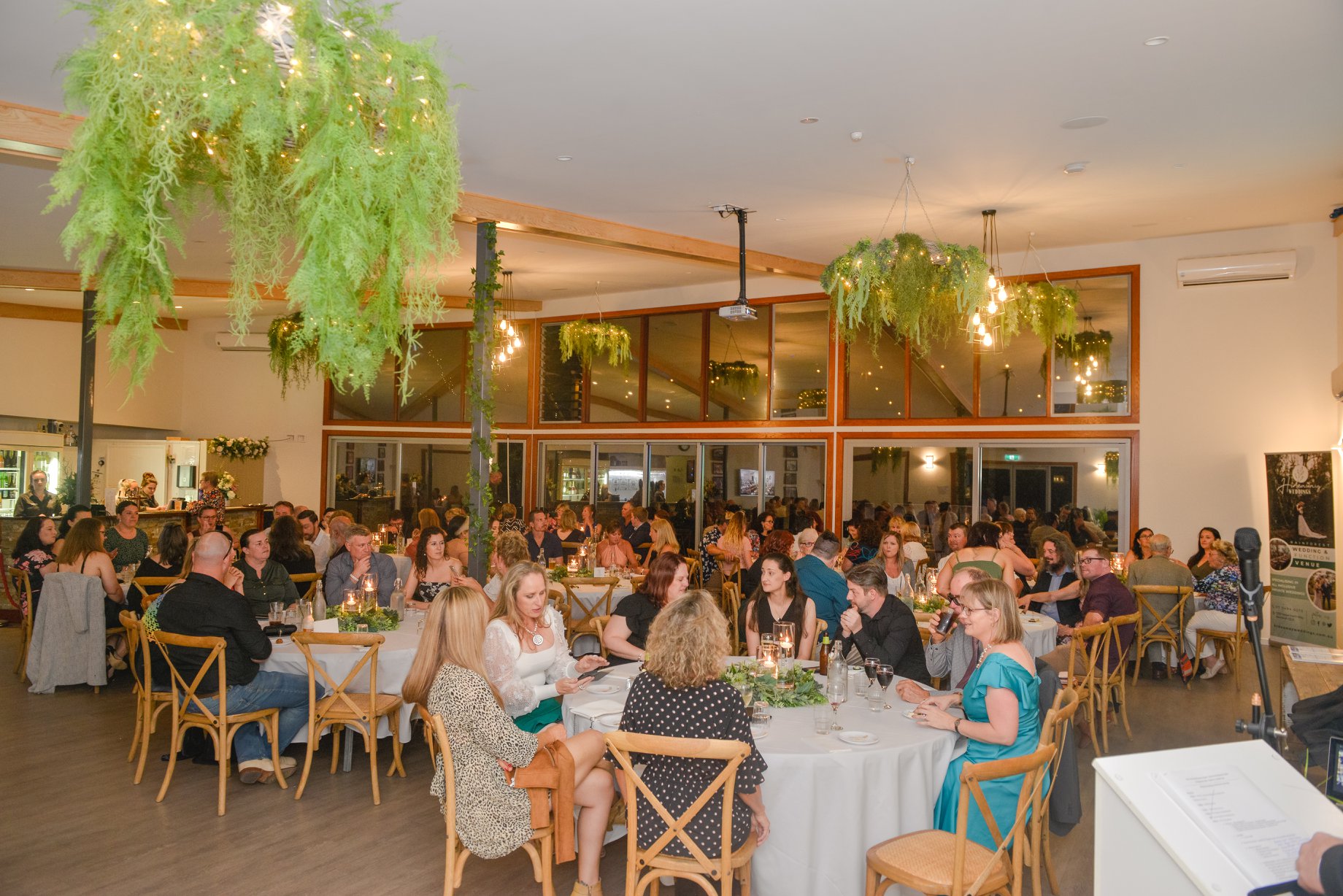 A socially distanced yet glamorous Glass House Small Business Awards Gala
Member for Glass House, Andrew Powell was thrilled to finally announce the winners of his annual Glass House Small Business Awards at Hideaway Weddings in Beerwah last night.
The event, the culmination of almost two months of nominations and voting, was a glitzy evening.  It brought together small business owners and employees and the local Chambers of Commerce to celebrate all that small business is and does for the region.
"For a while there I thought we weren't going to be able to hold a Glassies Gala this year due to COVID. We usually have the event in May, to coincide with Small Business Week, but had to postpone due to social distancing and isolation requirements" said Mr Powell.
"I'm glad we did because we had a full house last night – we met the COVID cap.  So many nominated businesses and employees turned up to celebrate."
"As always, Glass House locals cast an extraordinary number of votes for the nominated businesses and employees – nearly 4,000!  While the silver "Glassy" is chosen based off the number of votes received, the bronze and gold are selected by a panel that includes  the Chamber Presidents. It is always difficult to choose those winners due to the quantity and quality of entires, and we deliberate over the options for a long time before picking winners."
"Every silver winner who was chosen by popular votes won by andslides in their respective region.  It's great to see that our communities value and recognise the hard work that small businesses and employees do in contributing to our daily lives."
The winners of this year's Glass House Small Business Awards are:
MONTVILLE
Bronze Business: Clock Shop
Silver Business: Sweethearts Cafe
Bronze Employee: Ann Wells from Montville IGA X-press
Silver Employee: Jana Stadelmann from Laurisha Jewellery
MALENY
Bronze Business: Shotgun Espresso
Silver Business: Maleny Cheese
Bronze Employee: Nick O'Donnell from Concept IT
Silver Employee: Blair Howard from Maple Street Meats
GLASSHOUSE
Bronze Business: All About Autism
Silver Business: Mooloolah Valley Country Club
Bronze Employee: Homai Ponga from All in One
Silver Employee: Carla Schultz from Goodstart Early Learning Glasshouse Mountains
MORETON BAY
Bronze Business: Sam's Rural Pet Care
Silver Business: Mountain View Pet Retreat
Bronze Employee: Madeline Pickering from Clews News
Silver Employee: Joel Davidson from Ledgers Country Butchery
And finally, the GOLD WINNERS
Business: Maleny Pie Guy
Employee: Mitchell Emerson from BRN Mechanical
Congratulations to each and every small business and employee who was nominated in this year's awards.
"Small businesses are the lifeblood of communities like the ones in the electorate of Glass House and putting on this event is the least I can do to thank you for what you do."
"Thank you especially to the businesses who have adapted during COVID, stayed open and kept your staff on when you could. You are an inspiration!" Andrew concluded.