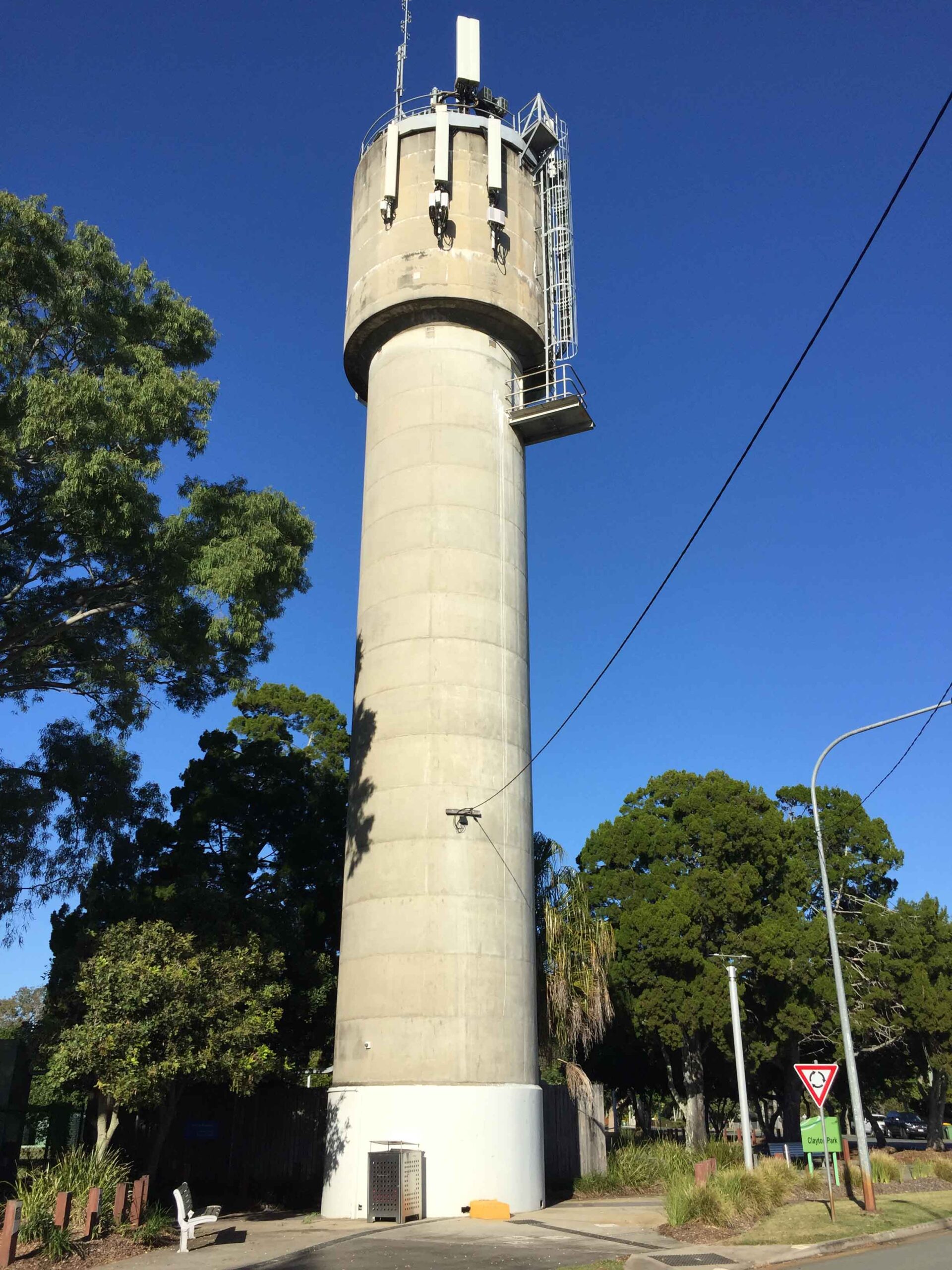 Unitywater to transform Beachmere water tower
The Beachmere Water Tower will be transformed with an artwork in the same year the community celebrates the 150th anniversary of the naming of the seaside town.
Unitywater Executive Manager Customer and Community Katherine Gee said the community had indicated a strong desire for the tower to be painted and she was pleased Unitywater could contribute to revitalising the area.
"We're thrilled that Beachmere is our next project, and, like our other artworks, we will ensure this one reflects the values of the local area," she said.
"This year has been challenging for many, and we understand some of the Beachmere 150-year naming celebrations have had to be postponed due to COVID-19. It's good timing that we'll be delivering this project in the same year as this milestone for the town.
"This is the 17th mural as part of Unitywater's Community Artwork Program and we've just begun the planning for this community piece. We will provide opportunities for the local community to have a say on what they would like to see painted in the coming months – stay tuned!"
Ms Gee said the community would be encouraged to share their ideas when the consultation process opened in October 2020.
For more information on the Community Artwork Program, visit www.unitywater.com/community or watch the latest video on the King Street Water Tower mural.
About the Community Artwork Program
Unitywater's Community Artwork Program transform reservoirs, water towers and pump stations located across Moreton Bay, Sunshine Coast and Noosa, into artworks that enhance and reflect their community.
The program also helps to deter graffiti, which can cost as much as $5,500 to remove, and engages the local community, who have a hand in commissioning the artwork.
The Unitywater Community Artwork Program has created community artwork on its infrastructure assets in partnership with local communities, artists and stakeholders, along the southern Queensland coast, from the beaches of the Sunshine Coast to the backroads of Wamuran.