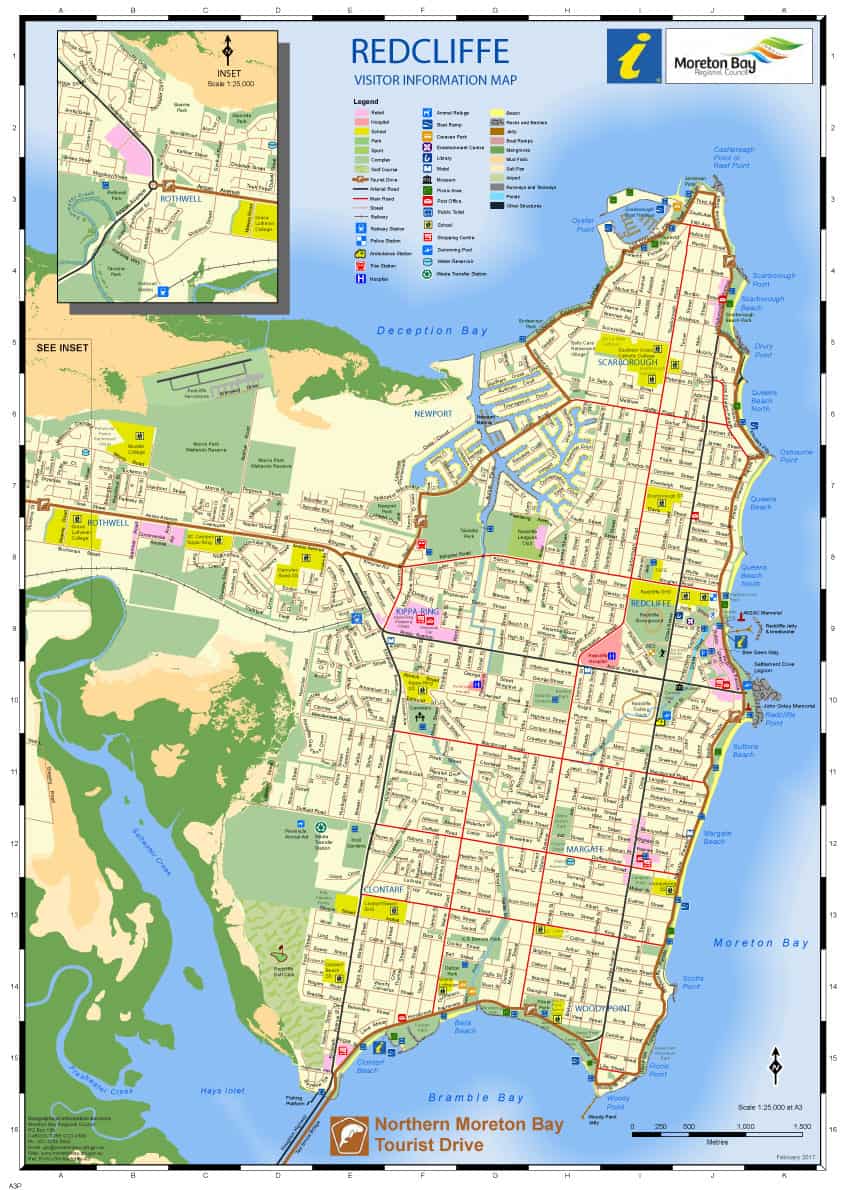 Redcliffe sets sail for maritime future
A long-term vision for the Redcliffe peninsula's bustling northern marine precinct has been announced, with the Palaszczuk Government locking in funding for a master plan and a renewed expressions of interest process for a Moreton Island barge.
Member for Redcliffe Yvette D'Ath was joined by Transport and Main Roads Minister Mark Bailey at the Scarborough Boat Harbour alongside local boating and business groups to announce $400,000 to develop and work with the community on a master plan for the harbour and its facilities, with that planning work to start by the end of the year.
They also announced a new EOI will be launched later this month to expand the search for a barge service to operate between the peninsula and Moreton Island, looking for proposals for possible landing sites beyond the harbour limits.
"Businesses and the community tell me they want Redcliffe to become a key hub for Australia's $74 billion marine industry – and the Palaszczuk Government is looking to make this a reality," Ms D'Ath said.
"As the globe faces uncertain economic times, our strong health response here in Queensland means that we're able to continue to deliver Queensland's economic recovery plan.
"We recognise the importance of continuing to foster tourism and day-trip experiences close to home, and today's announcements for the Redcliffe peninsula form part of that commitment.
"A master plan for the harbour could lay the foundations for a range of new and exciting opportunities to secure the economic prosperity of our community for generations to come."
Ms D'Ath added that the publicly owned harbour offers boating and cruising yacht facilities for the Redcliffe Peninsula with dry standings, wet berths and two dual lane boat ramps.
"The master plan will be developed with the community to make sure the harbour remains a bustling precinct for business and recreation, maintaining good community access, and I look forward to making sure everyone is involved as we do that planning," she said
"I'm proud that we've delivered on our commitment to complete a business case, and that our $4 million remains on the table to deliver a commercially viable service.
"While the initial process didn't find a viable commercial opportunity at this location, we know there is still strong interest to potentially operate it from other sites on the peninsula.
"That's why I've asked Minister Bailey and his department to expand the EOI process to see what opportunities might be available for other sites."
The new EOI process will begin from the week commencing September 14 and run for three weeks. If expressions of interest are received, the next step will be to investigate potential opportunities further with interested parties.
"Under the Palaszczuk Government, we're seeing new opportunities for this precinct and our local boaties – and their 22,000 boats - put first.
"Our commitment has seen operators like Waters Edge look to grow their business. In fact, TMR recently provided consent for the restaurant to put in an application with council to expand its operations.
"And we've backed our local boaties, stepping in to manage and purchase the Compass Marina for the 60 tenants who use the facility after its owners announce plans to close the marina."
Moreton Bay Regional Council Mayor Peter Flannery says a masterplan for Scarborough is an exciting prospect.
"It gives us the ability to look at a fresh sheet and fresh opportunities to see how we want this to develop in the future with input from the industry, commerce groups, council, businesses as well and from government," Mayor Flannery says.
"Creating jobs is a big thing – through the marine industry but also tourism and economic benefits we can have from that tourism role.
"The EOI is a fantastic idea because it takes in that bigger, broader picture of the peninsula.
"Who knows, there may be other opportunities out there as well that are better than having a location from here? We look forward to being part of the process."