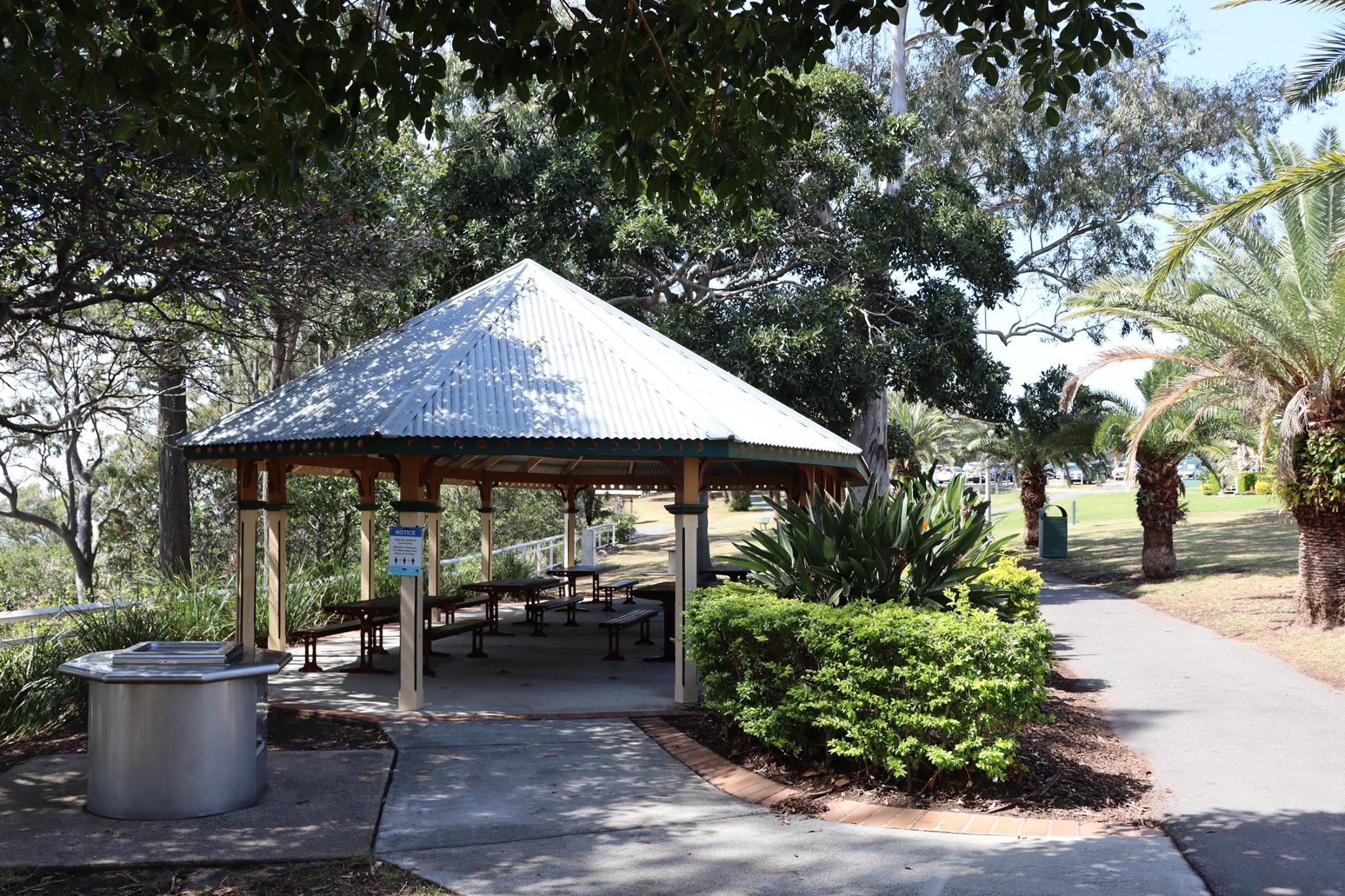 Featured Place Of Interest - On Park Parade in Shorncliffe is Moora Park
On Park Parade in Shorncliffe is Moora Park and is a very popular destination for several reasons.
At the top of the cliff there is a small playground featuring 3 different types of swings suitable for all ages, a beautiful rotunda, under cover picnic tables, Barbecues and a large grassed area popular for outdoor wedding ceremonies.
Below, lower Moora Park is well-loved for it's waterside features including the Shorncliffe Pier and nearby beach, and it's amazing playground.
This playground will satisfy the explorer in any child with a series of interconnected beach huts and obstacle-type paths meandering up the hillside.
There's plenty of opportunity to climb, slide, hang and scramble through the huts, also swings and sandpit suitable for kids of all ages.
There are plenty of picnic tables with many of them under shady trees and amenities.
Be aware that there is limited parking on the lower area, but plenty at the top in the car park or on the street.