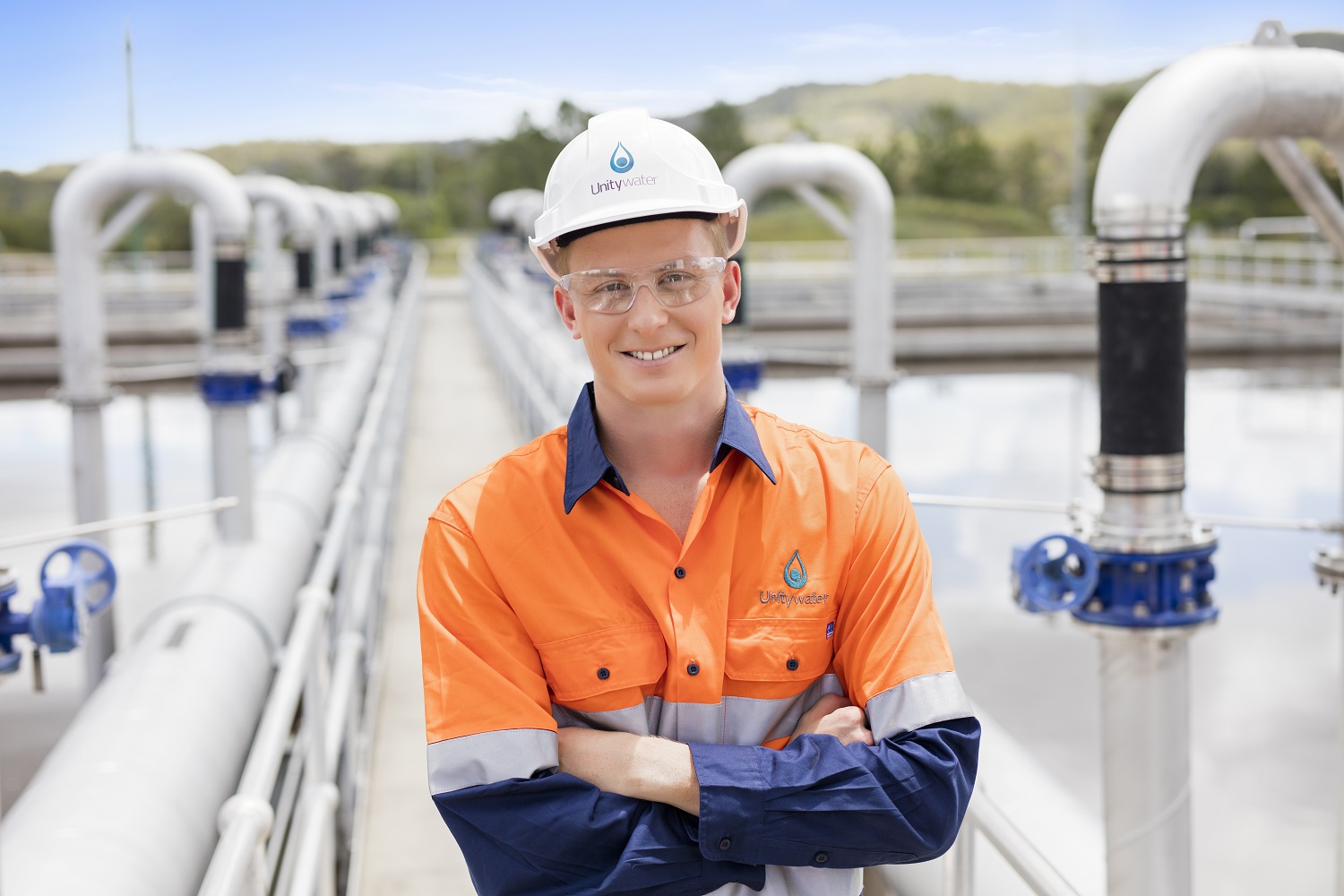 Applications open for Unitywater Vacation Program
During the uncertainty of COVID-19, Unitywater has continued to employ more than 700 locals across the region and is continuing to recruit for new positions.
Some of the latest roles are for the utility's Vacation Program, where university students complete paid work for three months during their summer break.
Unitywater Senior Technical Officer Dan Armstrong knows first-hand the benefit of such programs, having entered Unitywater through the Vacation Program in 2013.
"I was given some really meaningful work where I felt I was making a difference," Dan said.
Dan was then accepted into Unitywater's Graduate Program where he worked in rotations through a number of business areas before becoming maintenance supervisor in the mechanical and electrical team.
Since then, he's been a logistics supervisor, works planning supervisor and network engineering supervisor. Earlier this year, he was involved in Unitywater's operational response to COVID-19, ensuring Unitywater's continued to deliver essential water and sewerage services to customers in Noosa, Moreton Bay and Noosa.
"My role involved reporting daily on critical network failures, and coordinating with other teams to resolve them," Dan said.
"I was also coordinating a critical spares and supplies project, where we aimed to stockpile enough critical spares and supplies to ensure reliable service levels for six months. Many of these supplies were sourced from Europe and Asia."
His current role as Senior Technical Officer enables Dan to focus on contract management the resolution of complex customer issues.
"There are so many opportunities to expand your career once you begin working here, because Unitywater really values diversity, and is willing to give someone an opportunity who hasn't followed a traditional career path," he said.
"I have had a plethora of training opportunities and it is a great feeling to contribute to an essential service for the community. I also love working in such a beautiful region where I can go for a sunrise surf and make it to work in time for the first meeting, coffee in hand.
"Without the Vacation Program I would never have had the same opportunities."
This year's intake has opportunities in human resources, management accounting, communications and marketing, environmental science, science and engineering.
Applications close 13 September. Visit www.unitywater.com/careers