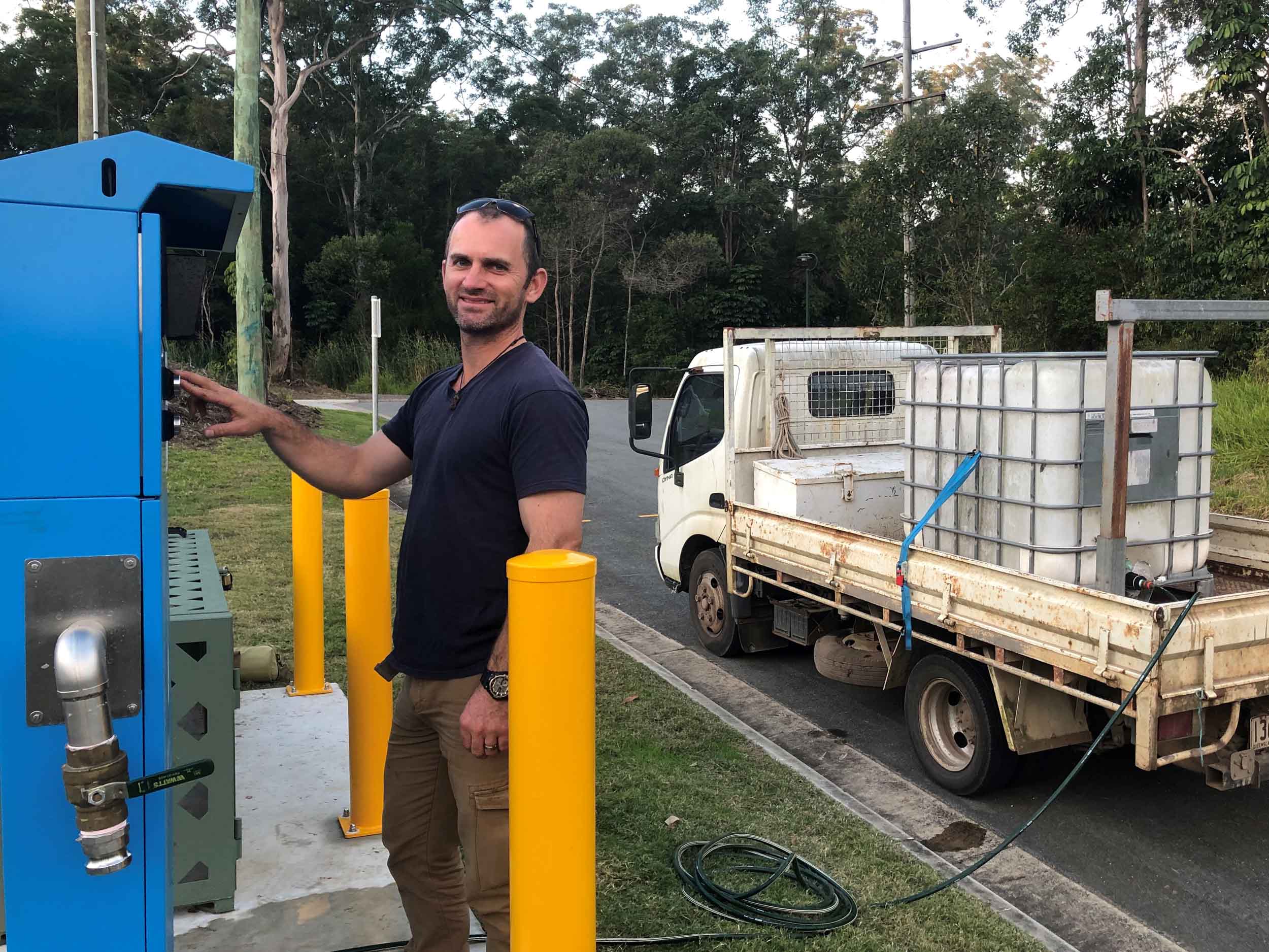 Unitywater launches community fill station for Moreton Bay residents
When the downpours are few and far between, residents who rely on tanks can come close to running dry or face long wait times from water carriers to have water to their homes.
Unitywater has installed a community water fill station for residents to fill their own containers during periods of dry weather.
Executive Manager Customer and Community Katherine Gee said the station was located at Samsonvale Road, Warner.
"We've worked closely with Moreton Bay Regional Council to determine the best location for this fill station," she said.
"This location was chosen based on suitability criteria, including public safety, easy access for users and being close to services like electricity and of course, access to our water supply from the South East Queensland Water Grid.
"We empathise with residents who rely on tank water in dry times and this station will enable community members to access high quality drinking water whenever they need it. It's important for those who rely on tanks to check their water levels regularly and these stations will help residents get by while waiting for their water carrier.
"We're proud to offer this service to our communities."
Ms Gee said water would be charged at $4.35 for 1000 litres, which was consistent with residential water pricing.
"Users can pay for their water with a debit or credit card at the fill station, and they will need to bring their own hose and hose connection for water quality and safety purposes," she said.
She said it was the third community fill station to be installed in Unitywater's service area, with one in Nambour on the Sunshine Coast and one in Cooroy in the Noosa region.
Find out more at www.unitywater.com/fill-stations