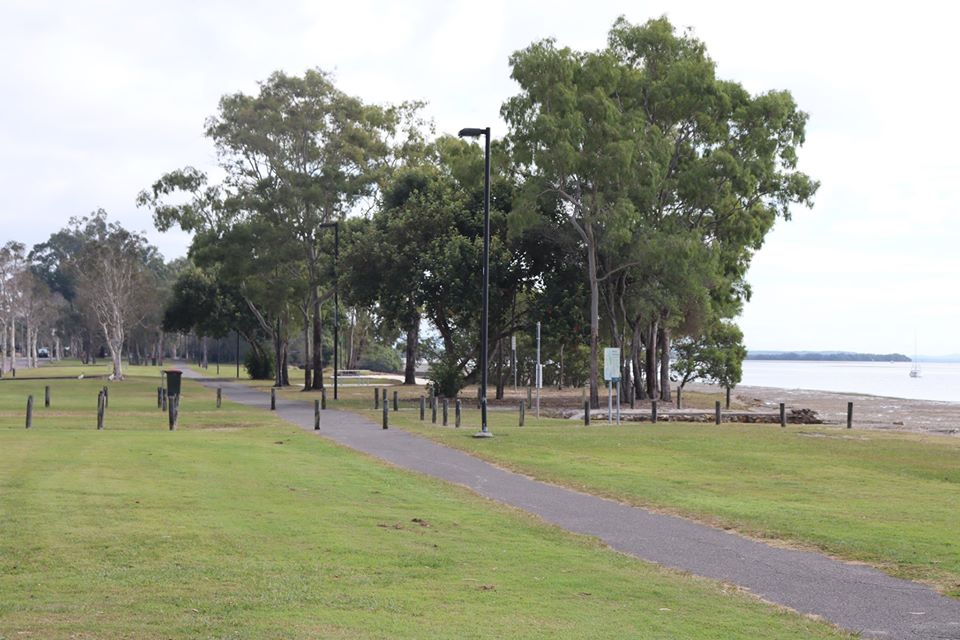 Featured Place of Interest - The towns, Toorbul & Donnybrook
The towns, Toorbul & Donnybrook are certainly worth a visit, situated on the Pumistone Passage with beautiful views of Bribie Island and surrounds. There are parks along the foreshores with all facilities for the family. The boat ramps are also very popular with families with boats heading out to fish or explore the calm waters of the passage and, if you're in Toorbul, you might be lucky enough to find kangaroos feeding on the short grass around peoples homes or on the foreshore. Don't forget to support the local shops for coffee or snacks.
"Live, Work & Play In Moreton Bay"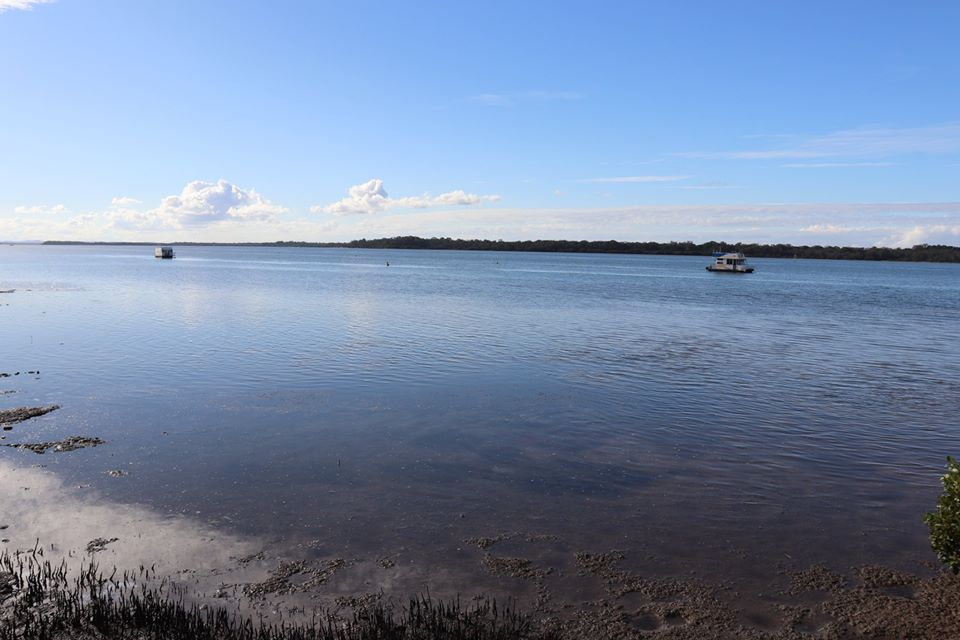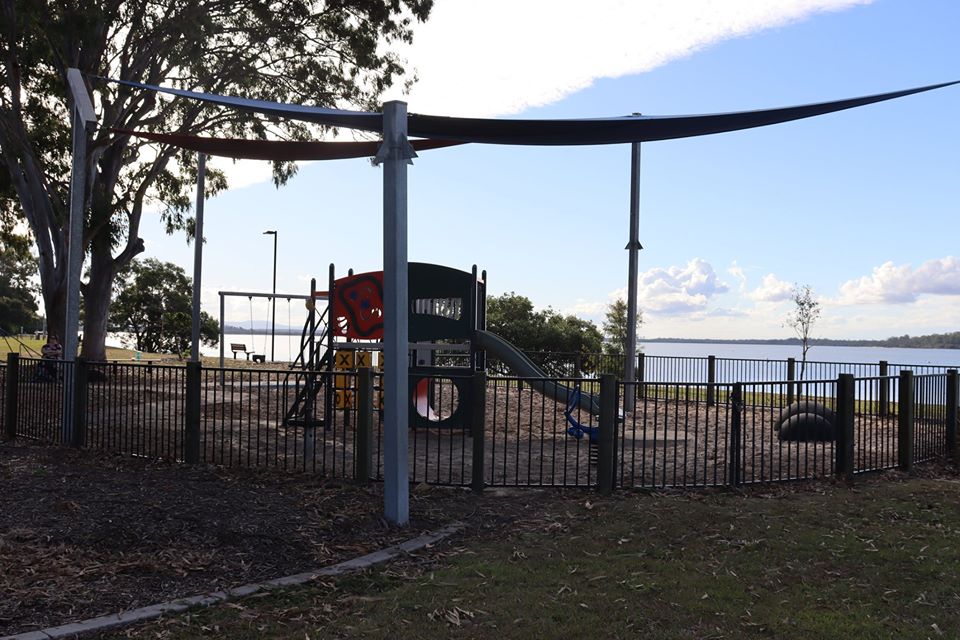 Toorbul
Trying to escape the rat race? The answer is a day trip from Brisbane to the sleepy little town of Toorbul Beach near Bribie Island in the Moreton Bay Region. One of the best places to visit in Queensland to enjoy a spot of Pumicestone Passage fishing.
Take a step back in time to discover this picturesque township, a family and fishing bayside refuge. This serene town is located on a quiet stretch of beach alongside the pristine Pumicestone Passage. Being only an hour's drive from Brisbane, Toorbul is one of the perfect places to visit in Queensland for a day trip away from the city fishing Moreton Bay Marine Park's quiet waters.
Great Places to Visit in Queensland don't get Easier to Find than Quaint Toorbul
To discover this peaceful Pumicestone Passage getaway, drive north up the Bruce Highway, (63km) and take the Toorbul/Donnybrook turnoff (49 km from Brisbane and a five minute drive north of the Bribie Island/Caboolture turnoff.) Turn right and drive across the bridge over the highway and head east. Pumicestone Road is the only way into Toorbul and will take you past pine forests and contented cattle enjoying their own life in the slow lane. At the 14km point you reach a T-junction where you take another left turn before arriving at the Esplanade, Toorbul.
A Peaceful Pumicestone Passage Beachside Gem Ideal for Relaxing and Re-Energising
When you arrive in Toorbul, one of the best kept secret places to visit in Queensland for fishing aficionados, stand for a minute with eyes closed and feel the serenity descend. No humdrum traffic hubbub, sirens, jets roaring overhead, or other annoying suburban sounds.
The only noises are the splash of small waves lapping the beach, calls from the huge variety of resident and migratory sea birds, for which Toorbul is famous, and just maybe the hum of outboard motors as lone fishing devotees and families make their way into the channel to throw a line in for a spot of fishing Moreton Bay waters in the tranquil Pumicestone Passage.
One of the Best Places to Visit in Queensland for Fishing Moreton Bay Waters
If fishing is your main motive for your Toorbul visit, a boat isn't vital for success. On a daily basis folks throw their line in from the boat ramp and take home a decent catch of flathead and whiting during high tide. Bream and Tailor also swim the channel between Toorbul and Bribie but a small boat is your best bet for this catch and remember bait is plentiful along the water's edge.
A Prime & Uncrowded Water Sporting Destination for Pumicestone Passage Fun
For those not into fishing who would rather find ideal places to visit in Queensland to enjoy some kayaking then Toorbul is yet again, another perfect spot for enjoying such water sporting activities. Load your kayak (or canoe) onto the roof racks and launch into Moreton Bay Marine Park from the Toorbul boat ramp.
A paddle along to the small beachside village of Donnybrook and Little Goat Island in the tranquil waters of Pumicestone Passage is inviting, but the satisfaction of pulling in a feed of fish with a hand line and showing off your skills to the family on your return will win you respect!
Laze by the Pumicestone Passage Shore Nibbling on Picnic Delights
Now, if a day is all you can spare in this idyllic location, a picnic rug is needed to spread on the shaded grassy foreshore. Fresh air brings large appetites, so when food supplies are exhausted a walk over to the Toorbul Store is a must. Located on Freeman Road the shop is well stocked with everything from coffee, takeaway meals, bait, ice and even a cool beer that can be enjoyed on the verandah overlooking the peaceful channel. Yes – there's actually a 'Tavern in the Town'!
Sandy Fun for Children on Toorbul's Pumicestone Passage Beach
Back to family activities – pack the buckets and spades, plus bait pump if there's one lurking in the garage. On any given day you will find children with pumps and buckets on a mission to collect yabbies' along the shore of Pumicestone Passage. Of course kids have been known to change their mind in mid-air preferring instead to chase the hundreds of illusive soldier crabs at low tide.
When tired of chasing crabs and building sandcastles, there are hours of fun waiting to be had at the playground opposite the Toorbul Store on the parkland adjacent to the beach.
Come Back Soon to Toorbul, One of the Best Places to Visit in Queensland
The end of the day heralds the end of escape from the real world. You may find yourself forming possible ideas to morph future visits to the township into a weeklong holiday allowing for a detox from the grind of daily life. Here is where the Toorbul Caravan Park fits the bill to perfection.
Located on The Esplanade one street across from the beach off Pumicestone Passage there are sites for caravans and tents plus cabins and cottages for hire and ample parking areas for boats. A favourite spot in the Park is the barbeque table that has heard many (tall) fishing stories over the years and witnessed hundreds of families playing trivia, charades and other fun activities – resulting in long lasting friendships being formed.
Late afternoon departures from Toorbul Beach offer magnificent and vibrant sunsets reflected in the sparkling waters of Pumicestone Passage best experienced cruising the water. Keep eyes peeled when driving home along the road for the resident wandering kangaroos who believe they are the true owners of this idyllic location.
Facilities nearby the Pumicestone Passage at Toorbul in Moreton Bay Region
Safe Beach
Local Store
Toilets
Rubbish bins
Caravan Park
Boat Ramp
Playground equipment (not fenced)
Calm beach
Boating and fishing in the adjacent pristine waters of the Pumicestone Passage makes Toorbul Caravan Park the ideal getaway spot for the fishing and water sports enthusiast.
Boat ramp, fishing supplies, convenience store and tavern are all within 400 metres of the park in this peaceful seaside community. Kangaroos wandering the streets in the late afternoon make this a unique holiday location.
For general enquiries or bookings phone (07) 5498 8701 or email toorbulcaravanpark@moretonbay.qld.gov.au.
Facilities
The park offers good facilities for caravan and campers including:
a BBQ area,
a large amenities block
coin operated laundry.
Pets are not permitted at Council caravan parks.
Donnybrook
The lovely little fishing village of Donnybrook began its life as a shanty town of fisherfolk's shacks, which have since mostly given way to more sophisticated homes.
On the shores of Pumicestone Passage, which separates the mainland from Bribie Island, Donnybrook is about 62 km north of Brisbane and 16 km north-east of Caboolture.
Yes, fishing and crabbing are the go here. You can try your luck in sheltered waters and little estuaries, or you can head out to the prolific off-shore grounds which regularly yield up the bigger fish.
It's not far south to the bridge which links the mainland to Bribie Island. Donnybrook looks across the passage to the Pumicestone National Park which conserves much of Bribie's flora and fauna.
The passage and its shoreline provides sanctuary for a large range of fish, dolphins, dugongs, turtles and many varieties of native and migratory birds, including Australia's only member of the stork family, the jabiru.
If boating and fishing is your thing, Donnybrook Caravan Park provides the perfect get away holiday in a peaceful seaside village.
Launch your boat from the adjacent boat ramp and cruise out into the picturesque Pumicestone Passage for a relaxing or fun-filled day on the water - your choice.
Return to your caravan in the afternoon and enjoy a relaxing barbeque or head to the local bowls club for a meal. A general store and post office across the road and a take-away next door provide for your basic needs.
Donnybrook Caravan Park is a quiet seaside spot with spectacular views of Bribie Island. It is located just 50 minutes from Brisbane, and 10 minutes from the Bruce Highway, making it a popular destination for keen fishermen.
For general enquiries or bookings phone (07) 5498 8219 or email donnybrookcaravanpark@moretonbay.qld.gov.au.
Facilities
The park offers good facilities for caravan and campers including:
a BBQ area,
a large amenities block
coin operated laundry.
Pets are not permitted at Council caravan parks.