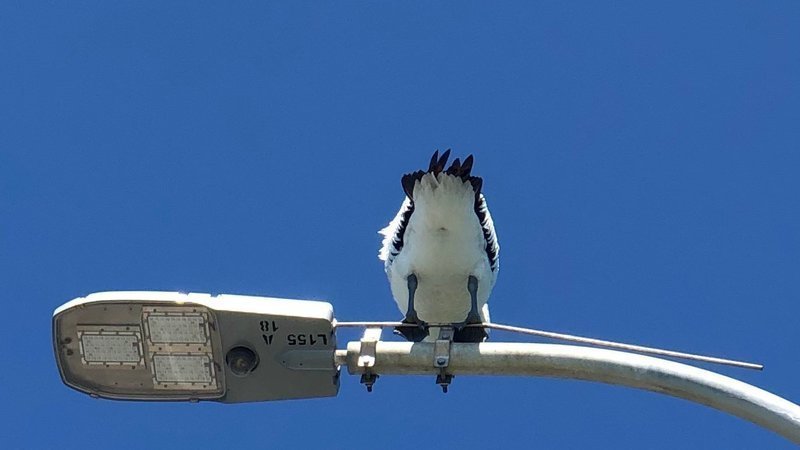 New pelican perches to be installed on Bribie Island Bridge
An additional eight dedicated pelican roosting platforms will be installed on the Bribie Island Bridge.
The platforms will sit over the water opposite the bridge's lights and join five perches that were installed last year.
Transport and Main Roads Minister Mark Bailey said the installation of the additional platforms would strike the right balance, allowing more pelicans to roost on the bridge without damaging the bridge's lights.
"Last year, after we installed the first five platforms, residents asked me to monitor how the perches were going, and if possible to install more," Mr Bailey said.
"I'm pleased to announce that is exactly what we are doing.
"Crews will now install more platforms so residents and visitors can continue to enjoy the pelicans' iconic presence as they drive along the bridge.
Mr Bailey said in the past road crews were constantly replacing lights on the bridge that were damaged by waste from the pelicans sitting on top of them.
It often meant workers replacing the lights also needed to partially close traffic lanes, which was costly and inconvenient for locals.
"It's great that we've been able to build on a solution that means the birds can continue to roost on the bridge, while retaining the energy efficient LED lights that are providing better lighting and reducing operational costs."
The new perch platforms will be installed next month, weather permitting.