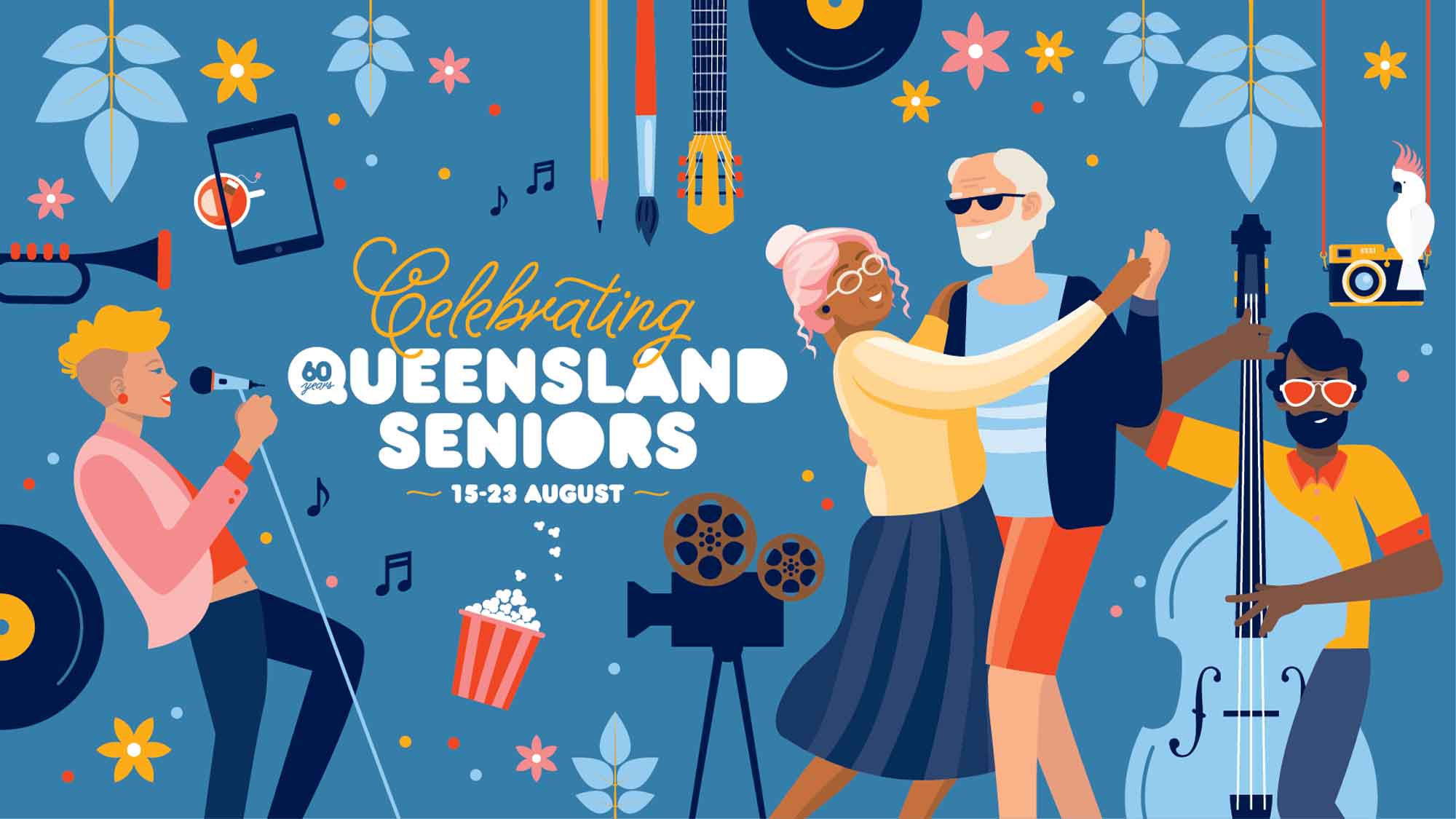 Digital and online Seniors Week goes virtual in 2020
Queensland is changing things up for the 60th anniversary of Seniors Week, with a new format to deliver events.
Minister for Seniors Coralee O'Rourke said some key changes this year would mean this important event could be celebrated by all Queenslanders, young and old.
"We were originally looking forward to having an entire month of celebrations in August to mark the 60th anniversary of Seniors Week, but the COVID-19 pandemic has unfortunately had an impact on those plans," Mrs O'Rourke said.
"As the theme says, we will still be Celebrating Queensland Seniors, with the usual week-long celebration which will take place from 15-23 August.
"We will also be making some changes to ensure people can participate and engage in the safest way possible while acknowledging social distancing requirements."
Recent advice from the Chief Health Officer has indicated that Queensland seniors can leave their homes and start going back to the things they enjoy.
"It's important to remember that even though some restrictions are easing, not everything is yet back to how it was before the pandemic," said Mrs O'Rourke.
"We need to be mindful of this when planning events, which is why the Seniors Week program will include a mixture of online and offline activities.
"In acknowledgement of this, we will be deferring our usual Seniors Week grants until 2021, when the community can take full advantage of coming together again in person."
The Palaszczuk Government has been working with the Council on the Ageing (COTA) Queensland to get things on track for August.
"Seniors Week is all about giving Queenslanders the opportunity to connect with people of all ages and backgrounds," said COTA Chief Executive Mark Tucker-Evans.
"Physical distancing may change the way we do that, but a virtual Seniors Week can still bring people together in unique ways."
Mrs O'Rourke said she hoped the online format would encourage participation from seniors right across Queensland, including those in remote or regional areas.
"This will open up Seniors Week to people who ordinarily wouldn't be able to travel and experience this kind of community celebration," Mrs O'Rourke said.
"I'm looking forward to seeing platforms such as Facebook, YouTube, Zoom and Instagram being used to host a variety of shows, demonstrations and classes.
"COVID-19 has showed us that we can still connect with friends and family while isolated, and now we will be able to engage in Seniors Week activities from the comfort of our homes."
Virtual events and performances can now be registered at www.qldseniorsweek.org.au or by phoning 07 3316 2908.