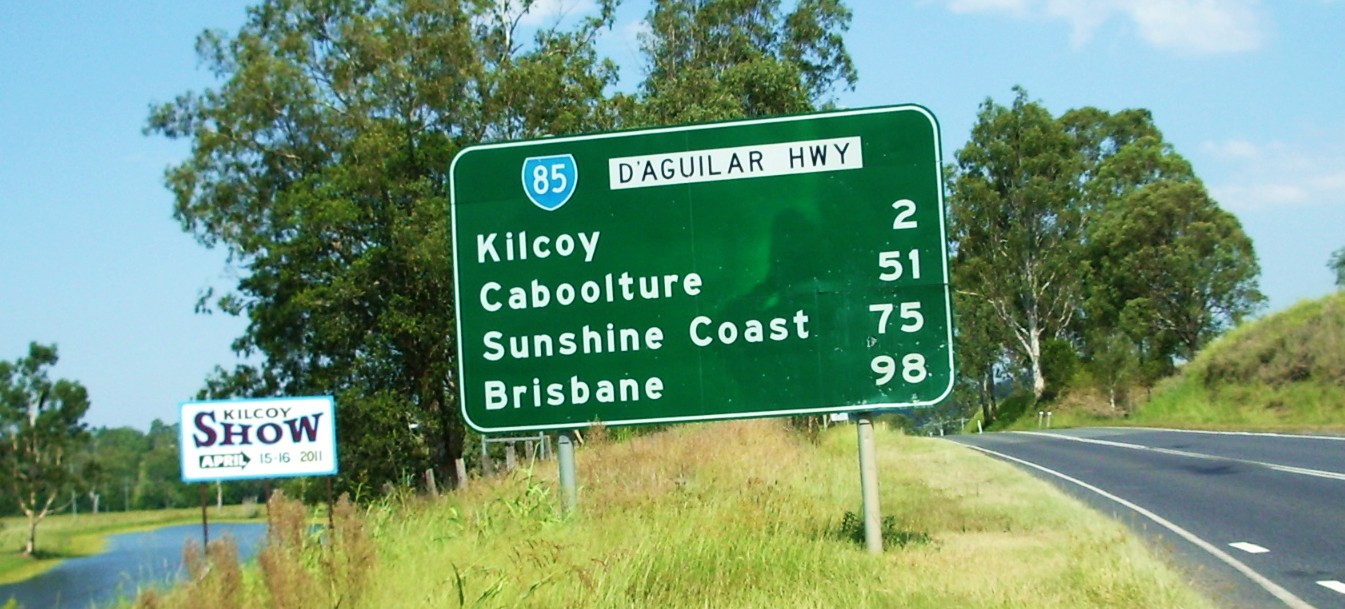 Federally Funded D'Aguilar Highway upgrade to drive recovery on Longman
Fast tracked federally funded Bribie Road upgrades to coinside with the D'Aguillar Highway Upgrade
We speak with Federal Member for Longman Terry Young who is passionate about getting jobs for locals and improving traffic flows in the important roads and highways in the region.
Part of that vision to getting the Electorate of Longman moving easier and safer is the keynote D'Aguillar Highway upgrades a major corridor linking kilcoy and Nenango with Caboolture then on to either the Sunshine Coast or Brisbane for general traffic and essential goods and livestock.
This package will make our highways safer in the region
Terry Young also announced to deliver the D'Aguillar Highway, Settlement road and Bribie Island Road to also get improvements in lane widening, removing road side hazards and audio tactile line markings with sounds alerting drivers when their vehicles veer out of the correct lane, all of which are principally Federally Funded.
If you have any questions please email me at Terry.Young.MP@aph.gov.au or call the office on 5432 3177. For record keeping purposes, only queries sent to my email will be answered. Questions via social media however won't be answered.
Official statement by Dep Prime Minister The Hon Michael McCormack, The Hon Alan Tudge MP Minister for Population, Cities and Urban Infrastructure and Member for Longman Terry Young
A new $1.5 billion Australian Government infrastructure package will provide an immediate injection into the economy and bring jobs back online to help stem the impact of COVID-19.
Federal Member for Longman Terry Young MP said getting shovels in the ground on local construction projects was important for maintaining jobs and economic growth in Longman.
"Every single job that we support makes a huge difference in our local communities – now and as we navigate out of the pandemic," Mr Young said.
"The project benefitting our region will include an upgrade to D'Aguilar Highway, covering Caboolture, Wamuran, Woodford, and D'Aguilar up to Yarraman.
"The Government is investing $15.2 million of a total $19 million to upgrade D'Aguilar Highway, which will be welcome news for Longman residents and the region.
"This crucial project will create new jobs and make our roads safer, helping our local economy to bounce back after the COVID-19 crisis."
Deputy Prime Minister and Minister for Infrastructure, Transport and Regional Development Michael McCormack said the new package would fund shovel-ready infrastructure projects that can support local jobs immediately.
"This funding will deliver critical infrastructure projects right across the country to help keep construction businesses running and people in jobs," the Deputy Prime Minister said.
"$1 billion of this package will fund projects that can get underway now and over the next six months, to give an immediate boost to the economy and local jobs – right at the time we need it.
"We will work together with the states and territories to deliver these job-creating priority projects, building on our unprecedented cooperation to date through the National Cabinet of States and Territories."
"The package also includes a $500 million Targeted Road Safety Works initiative for states and territories to deliver smaller but critical projects to improve road safety and bolster the resilience of our local road networks.
"The Government has already announced $500 million for local governments to support projects such as road safety improvements, maintaining community infrastructure and increasing accessibility.
"Now we are announcing a substantial funding injection for national infrastructure priorities, such as the D'Aguilar Highway project.
"This is part of our $100 billion, 10-year infrastructure pipeline, which is laying the foundations of a financial bridge to recovery on the other side of the COVID-19 crisis."
Minister for Population, Cities and Urban Infrastructure Alan Tudge said the $1.5 billion package, combined with the additional funding to local governments, is expected to support up to 12,000 direct and indirect jobs by creating new local opportunities and securing existing positions.
"This package will support thousands of jobs across our national construction sector, which we know is facing many challenges due to the ongoing COVID-19 crisis," Mr Tudge said.
"This includes local governments as well, who will receive funding to deliver targeted projects in their area.
"These types of infrastructure projects will be particularly crucial for helping us bounce back after the COVID-19 crisis has ended by ensuring we have the safe transport connections needed for all of Australia to keep moving.
"We will continue to work across governments and in partnership with industry to ensure the safety of all Australians while they deliver our pipeline of critical infrastructure projects."
Deb Frecklington : LNP delivers infrastructure and jobs for D'Aguilar Highway
Strong economic management by the LNP is helping to create jobs and drag Queensland's economy out of recession, Member for Nanango, Deb Frecklington said today.
Mrs Frecklington said the Federal Government was able to invest in infrastructure across Queensland, including the fixing the D'Aguilar Highway, because of the effective and responsible management of the national Budget by the LNP.
"The only party which can be trusted to manage the economy is the LNP," said Mrs Frecklington.
"The Federal Government is able to invest in job-creating infrastructure at this difficult time because of its strong economic management over several years."
Prime Minister Scott Morrison has announced federal funding for $415m of shovel-ready Queensland infrastructure projects.
"The Federal Government's support is very welcome, but Queensland should be doing much more at state level to build a stronger economy for the Somerset region," she said.
"An LNP Government that I lead will get Queensland working again by building new dams and roads, cutting the cost of electricity, backing Queensland-owned businesses and ruling out any new taxes.
"While the Federal Government has strengthened the national economy, the Palaszczuk Labor Government has badly weakened Queensland's economy.
"Queensland had the worst average unemployment rate and highest number of bankruptcies long before covid-19 hit us.
"Annastacia Palaszczuk was the last Premier in Australia to announce a support package for business and the only the Premier in Australia to cancel her government's entire Budget.
"Labor has no plan and no Budget for our economy.
"An LNP Government will hold a Budget within 100 days of the next election and finally get Queensland working again."
Member for Nanango, Deb Frecklington and Member for Glasshouse, Andrew Powell have been fighting for funding for the busy D'Aguilar Highway and welcome the Federal Government announcement.