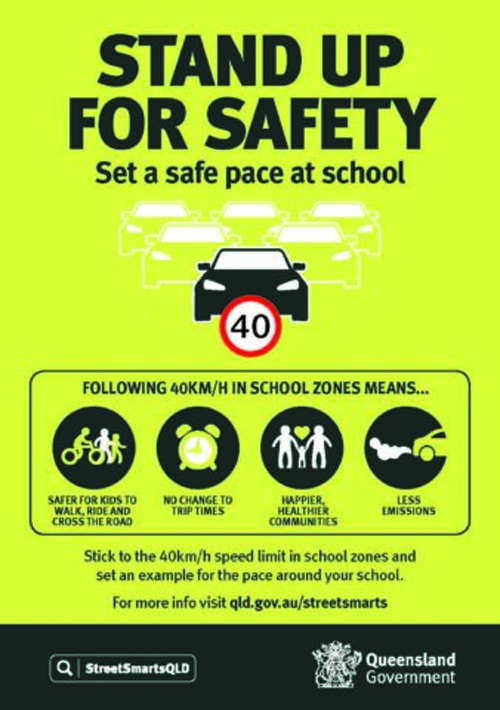 Returning to school restrictions - please be aware and play your part in keeping it safe
As schools are progressively returning students to school, police want to remind you that school zones are still operating and 40km/h zones are active.
School zones across Queensland have been standardised to help motorists remember when they are in operation.
Most school zones in Queensland are operating from 7am to 9am and 2pm to 4pm. There are some exceptions of time for some council areas, and police will be out patrolling these areas.
There are other restrictions at and around schools, including:
1. Physical distancing of 1.5 metres.
2. Not to gather in and around school grounds, car parks, school gates and outside classrooms.
3. Social and physical distancing protocols continue to apply in a school setting. This may mean different arrangements for pick-up and drop-off, online meetings between parents and staff rather than face-to-face and different staff room arrangements for staff.
4. Individual schools will make the appropriate arrangements for their community.
If you have information for police, contact Policelink by providing information using the online suspicious activity form 24hrs per day at www.police.qld.gov.au/reporting.
You can report information about crime anonymously to Crime Stoppers, a registered charity and community volunteer organisation, via crimestoppersqld.com.au 24hrs per day.