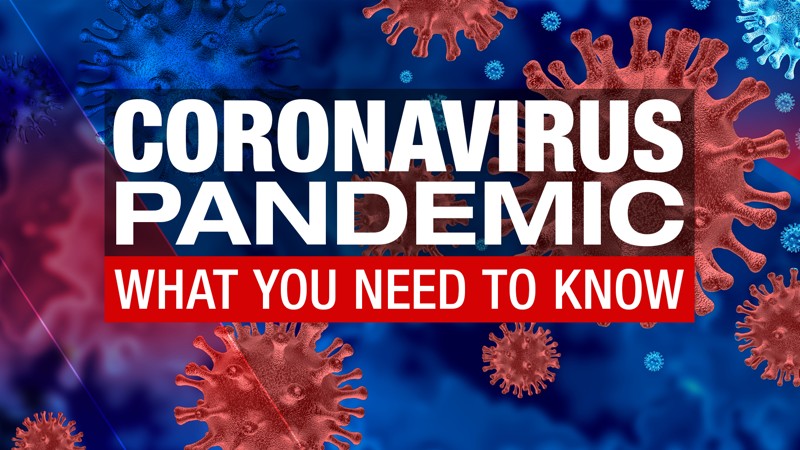 Covid-19 Restrictions eased in Queensland
After more than a month of stay-at-home orders and progressively stricter rules around social movements, some Australian states and territories this week announced an easing of their coronavirus restrictions.
Depending on where you live, it means this weekend you might be able to partake in some retail therapy at the shops, visit your mates, or even go fishing and camping.
With the coronavirus threat at different levels across Australian jurisdictions, some governments have decided to keep all their restrictions in place, others are slightly taking their foot off the pedal, while one has gone hard in winding back its measures.
These are all the things the Queensland Government now says you can and can't do:
After almost five weeks of tough lockdown measures, Premier Annastacia Palaszczuk announced some stay-at-home restrictions would be lifted.
From Saturday, Queenslanders will be able to leave their homes for recreation and the distance they can travel has been extended to 50 kilometres.
The new rules mean residents can now:
Go for a drive
Ride a motorbike, jet ski or boat for pleasure
Have a picnic
Visit some national parks— see the list here
Shop for non-essential items
But physical distancing guidelines remain in place and outings are limited to members of the same household, or an individual and one friend.
As has always been the case, Queenslanders can continue to have two visitors to their house.
Queensland Police said it would be deploying an extra 140 officers to patrol increased levels of outdoor activity in the state.
Three Golden Rules Remain:
Even with the cutback in restrictions, there's still three key rules Queenslanders need to follow.
1.Hygiene and social distancing must be maintained, so staying 1.5 metres away from others still applies.
2.You have to stay within 50 kilometres of your home.
3.Outings are limited to members of your own household, or yourself and one other person.
If your out and about remember:
With the above in mind, you and your household can go for a drive and stop at the park or the beach.
If you're by yourself, a friend or someone who doesn't live in your household can tag along, no worries.
Some of the state's politicians are already making plans to do this — if you're around Redcliffe, you might spot Health Minister Steven Miles having fish and chips on the beach with his family.
Some National Parks have also reopened but be prepared, the toilets and day use facilities will still be closed.
Don't go overboard with socialising though, the advice still is that if you can reduce the number of people you have contact with, the chances of getting and spreading COVID-19 are dramatically reduced.
Some popular areas of National Parks will re-open
Day-use areas including Danbulla National Park surrounding Lake Tinaroo and Laguna Lookout at Noosa National Park as well as Queen Mary Falls at Main Range National Park
Recreational areas including Bribie Island and Cooloola remain closed to four-wheel driving
Driving
Driving, motorbike riding, boating, even getting on your jet ski — go for gold.
Keep in mind the three rules above though.
If you're in the category of people vulnerable to coronavirus, you've been encouraged to go for a drive or visit places without crowds instead of some of the other activities listed above.
What hasn't changed?
You still can't have any parties with your mates.
Ms Palaszczuk said if the State Government does see mass gatherings, "I will not hesitate to clamp back down".
Schools are still only open for children of essential workers or vulnerable students.
A decision on whether that will continue after the first five weeks of term 2 will be made on May 15.
Queensland's borders and playgrounds will remain closed.