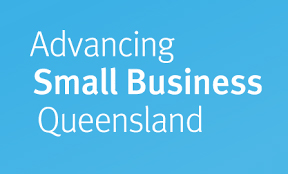 Business Networking restarts in Queensland and here's how to find out more
The Queensland Government just announced $100 million in grants and training to support small businesses impacted by COVID-19.
Due to the pandemic, some small businesses have been forced into hibernation, to restructure or significantly change business operations, or move online.
To assist small businesses adapt to a COVID-19 world, the Queensland Government this week introduced the new Small Business Adaption Grants to help pay for financial, legal or other professional advice, marketing and communications activities and digital or technology strategy development. The grants can also be used to buy specialized digital equipment or business specific software to help move the business online.
The Palaszczuk Government will provide up to $10,000 for each project and no matched funding is required.
For details, including eligibility and how to apply, check out the Business Queensland website at www.business.qld.gov.au.
COVID-19 also forced our Small Businesses Network Coffee Catch-ups into hibernation, but my team and I are working out some details for a comeback in July! So stay tuned for more information on that.
In the meantime, please don't hesitate to contact my office if we can be of any assistance to you or your business.