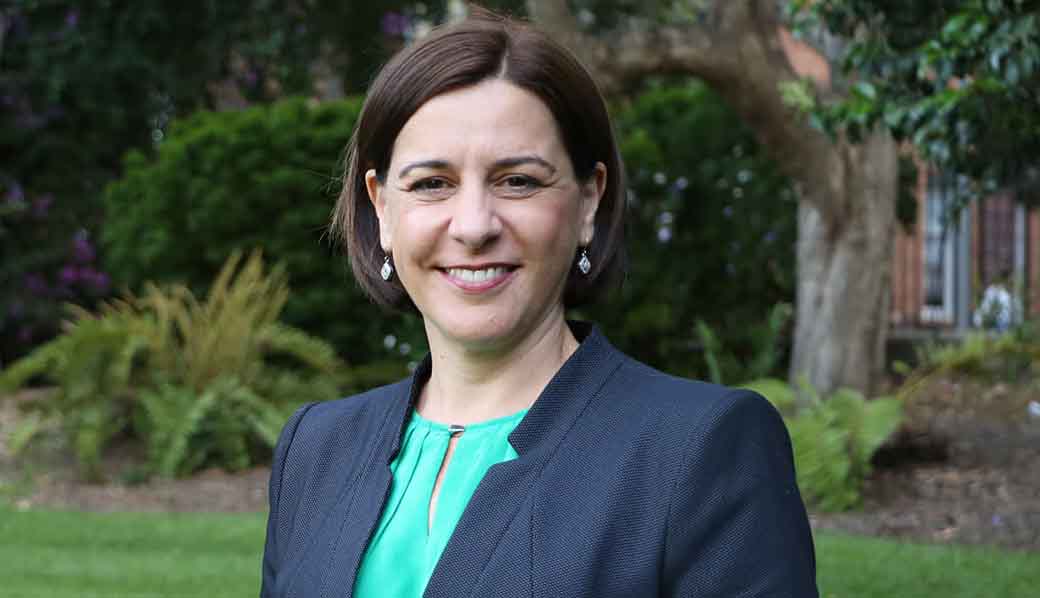 Bill tabled in State parliament to strengthen strangulation laws : Deb Frecklington
Opposition Leader Deb Frecklington has today tabled a Bill which will strengthen Queensland's strangulation laws and double the maximum sentence for offenders.
Non-lethal strangulation was criminalised in Queensland in 2016, but the terms 'choke', 'suffocate' and 'strangle' were not defined in the criminal code.
Ms Frecklington's Bill will provide a broader definition of strangulation that protects vulnerable Queenslanders and allows the prosecution of violent and abusive offenders.
The Bill will also double the maximum penalty for non-lethal strangulation from seven to 14 years, as well as reclassifying non-lethal strangulation as a Serious Violent Offence.
"Strangulation is a terrifying and brutal crime that is one step away from murder," Ms Frecklington said.
"Queensland's strangulation laws must be strengthened to protect domestic violence from this sickening crime."
Research by Prof. Heather Douglas of the University of Queensland established that women subjected to attempted strangulation by their partners are eight times more likely to be murdered than other women.
As well as psychological trauma, the consequences of non-lethal strangulation can include memory loss, miscarriage, and permanent damage to vision, hearing and vocal chords.
Reclassifying non-lethal strangulation as a Serious Violent Offence would allow courts to order that strangulation offenders sentenced to five or more years' imprisonment – but less than 10 – serve at least 80 per cent of their sentence.
Those sentenced to 10 or more years would automatically serve 80 per cent of their sentence.
Ms Frecklington's Bill is part of a package of measures to crack down on domestic violence that were announced following the murder of Brisbane mother Hannah Clarke and her three children in February. The measures include:
The introduction of a new coercive control offence
Laws to empower police to issue domestic violence orders on the spot.

The roll-out of 200 GPS-linked personal safety alarms to warn victims when a violent former partner is approaching their location.
$2m of extra funding for frontline not-for-profit agencies, including $1m for the Women's Legal Service.
Emergency assistance grants of up to $2000 to help victims and their families flee from dangerous homes.
Ms Frecklington said it was time for politicians on all sides to respond to Queensland's domestic violence crisis.
"We must do more to protect victims like Hannah Clarke and her children from horror of domestic violence," Ms Frecklington said.
"We must take decisive action against the perpetrators of domestic violence.
"We believes that no-one should have to live their life in fear."