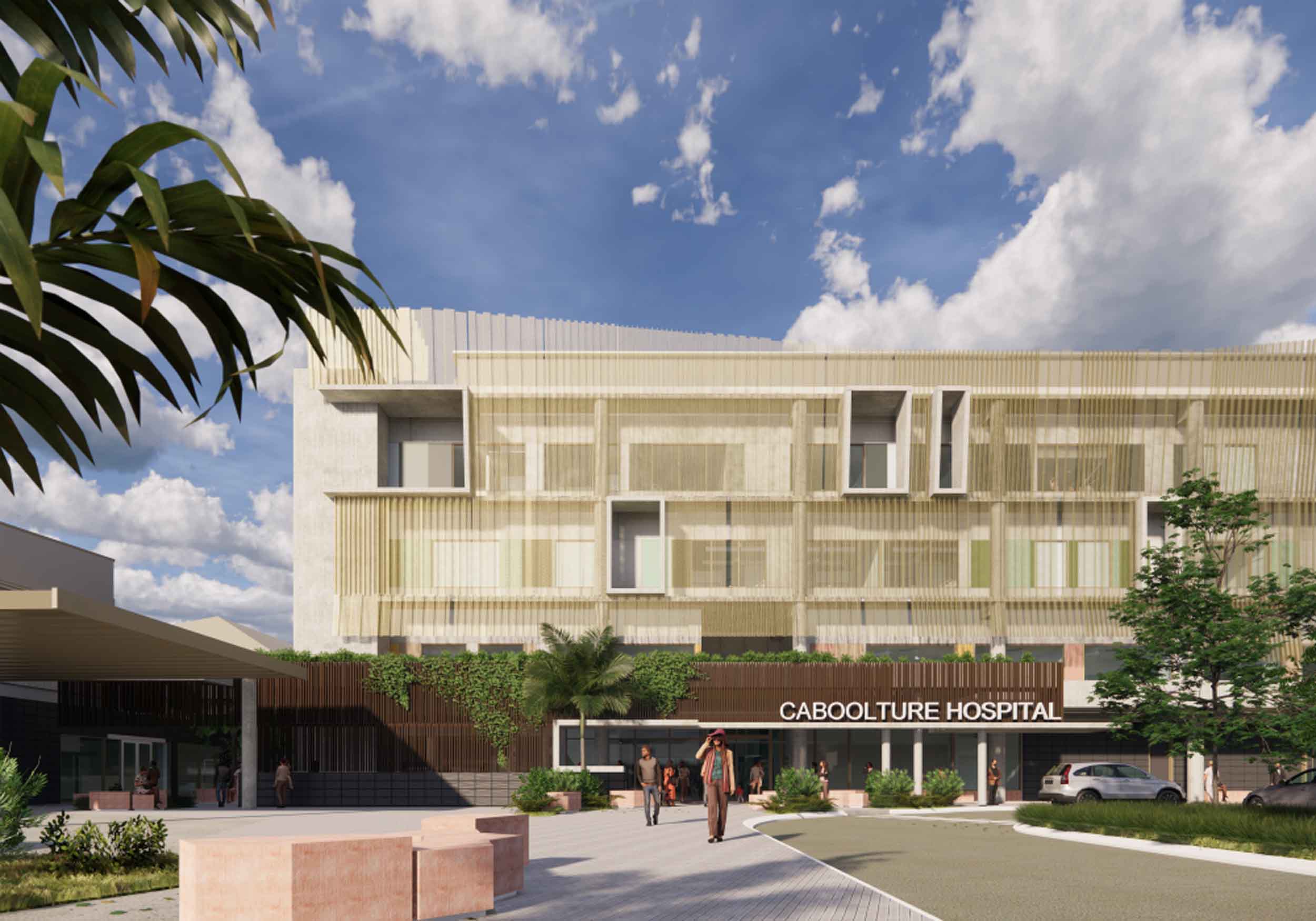 $394.6 million Caboolture Hospital redevelopment underway
Caboolture locals are one step closer to benefitting from one of the biggest hospital redevelopments in Queensland with the Managing Contractor awarded to deliver the $394.6 million major Caboolture Hospital redevelopment projects.
Minister for Health and Ambulance Services Steven Miles said the redevelopment will deliver 130 more beds and expanded services.
"The Caboolture region is one of the fastest growing regions in the state, which is why it is so important we invest in health infrastructure now to meet an increase in demand down the track," Minister Miles said.
"This redevelopment will deliver a mixture of new buildings and refurbished existing facilities, including a new Clinical Services Building and multi-storey car park.
"The upgrade includes an enhanced special care nursery and medical day stay unit, medical records facility, pharmacy and pathology, as well as a new main entry, café and visitor lounge."
State Member for Morayfield Mark Ryan said the project would ensure strong health outcomes for the Caboolture region as well as robust job creation.
"By 2031, Caboolture's population is expected to grow by 51 per cent, which is why this significant investment is so important with the community's healthcare needs only expected to grow," Mr Ryan said.
"Not only will the project boost hospital capacity once complete, the project is set to create up to 600 jobs for the region, with 350 workers onsite each day during peak construction periods.
"This projects will also deliver on Palaszczuk Government priorities to support opportunities for apprenticeships and trainees."
Caboolture Hospital Executive Director and Director Medical Services Dr Lance Le Ray said this impressive redevelopment is an exciting milestone for the Caboolture community, with construction taking place across the next few years and set for completion in 2023.
"The new five-storey Clinical Services Building will house a new much-larger Emergency Department (ED) and see more beds available across a range of services including rehabilitation, palliative care, geriatric evaluation, medical, intensive care and cardiac care," Dr Le Ray said.
"The $41.7 million multi-storey car park will ensure greater accessibility for patients and their families and will be combined with new access routes to the hospital."
Lendlease was appointed as Managing Contractor to deliver the $394.6 million projects with enabling works underway.
Design of the Clinical Services Building is progressing as planned with project construction expected to start mid-2020.