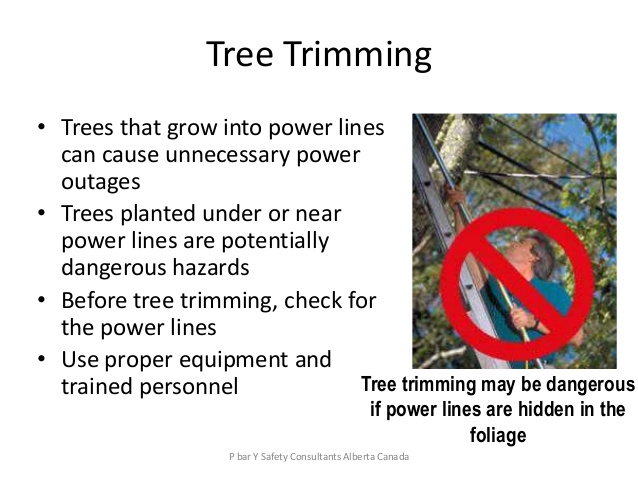 DIY tree trimmers risking lives : Energex
Several homeowners were lucky to be alive recently after the trees and vegetation they were cutting down contacted powerlines according to Energex.
The incidents have prompted Energex's Safety Advisor Kevin Hore to urge people to Take Care and Stay Line Aware before they undertake any tree trimming – especially in areas with overhead power.
"We understand people are trying to beat the coronavirus boredom with DIY projects but safety must still be front of mind," Kevin said.
"In the past couple of weeks our crews been to three incidents around the state where the homeowners were cutting vegetation too close to powerlines causing trees to fall into the high voltage.
"In two of the cases bamboo being cut touched high voltage powerlines sending a shock down to the DIYer. Power was also cut to a neighbourhood when a homeowner brought trees into powerlines outside their property.
"So our message is clear. Never cut trees, tree branches or other vegetation anywhere near overhead powerlines because you can kill yourself or others instantly!
"Either call a professional tree trimmer or Energex 13 12 53."
While all DIYers should keep a lookout for overhead powerlines, Kevin said underground power was also a serious safety concern people should be aware of when digging around their property.
"People looking to do a bit of digging around their property and live in an area with underground power should be know where cables and other services run beneath the surface before digging.
"In yards with underground power, cables will generally run in a direct line from the green pillar box on the footpath to the home's meter box, but if there is any doubt on the location of the underground cable a licensed electrician will be able to find the exact position.
"If digging outside the fence line people must call the free "Dial before you Dig" service on 1100 where specially trained staff will give the details of the cable and other service layout near their property.
"There are very few second chances when coming into contact with any electricity and everyone must remember to Take Care and Stay Line Aware."