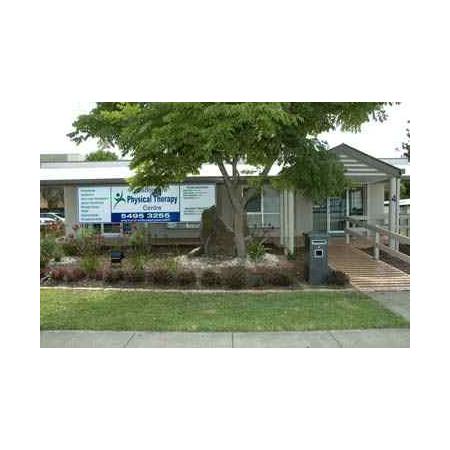 Business Directory : Kaye Kerr Caboolture Physical Therapy Centre
We spoke with Kaye Kerr from Caboolture Physical Therapy Centre and they will remain open during the pandemic and beyond located at 4 Annie St, Caboolture 4510

Caboolture Physical Therapy Centre provides physiotherapy services, massage therapy, acupuncture, aquatic physiotherapy, pilates classes, occupational health and other health services across the north Brisbane region.
We aim to help you find the best pathway to feeling energetic, pain-free and happy in all physical aspects of your life, at any age.
After all, Healthy and Happy go together!
Our expert therapists are constantly developing and perfecting the best interventions to take you from injury to achieving your good health goals.
Our practice is endorsed by the Australian Physiotherapy Association.
We have been established for over 25 years and our staff have more than 100 years' experience between them!
Our services are available to Private patients of all ages, Worker's Compensation clients, Medicare (EPC) clients, Veterans, and Third Party insurance clients as well as other funding providers.
Get in touch!
Telehealth facilities are available for both classes and consultations you should phone 5495 3255  to get more details
Remember social distancing measures adhered to and sanitiser available in a bid to keep the pandemic at bay.
You can always phone 5495 3255 or visit the website at https://www.caboolturephysio.com/
Email Caboolture Physical Therapy Centre at reception@caboolturephysio.com
Plus you can follow their journey with update messages at facebook https://www.facebook.com/CaboolturePhysio/
Just a Note :
Kaye graduated from the University of Qld in 1983 with a Bachelor of Physiotherapy. She worked in Canberra, Sydney, London, Lincoln and Redcliffe before starting her first practice in 1989.
Kaye always had an interest in how many aspects of health it took to support physical recovery from injury. This led her to investigate a much more holistic approach to Physiotherapy. During her work with amputees in Sydney, she realised that motivation led to amazing recovery in some people. This led her to investigate the psychological aspect of recovery and she went on to study Hypnotherapy, gaining a Diploma of Medical Hypnosis" in 1985. Kaye then investigated the contribution that Chinese Medicine had to offer and completed a 4 year Diploma of Acupuncture in 1990 and a Research Thesis in Acupuncture at the University of Qld in 1993, the topic being "The Effect of Acupuncture on the Sympathetic Nervous System". Kaye is also a qualified Pilates Instructor and never stops updating her education.
Kaye commenced practice in Caboolture in 1989 and is now the Principal Physiotherapist of Caboolture Physical Therapy Centre.
Kaye has also played an active role in the Australian Physiotherapy Association since 1999 and was Chair of the Queensland Private Practitioner's Group for several years.. Her clinical interests span many areas but she has a special interest in the multi-modality treatment of pain. Kaye enjoys seeing those clients with complex problems and finds satisfaction helping those people regain a meaningful and happy life. It is 24 years this year since Kaye Kerr started her first practice in Caboolture. She says that it is the reward in seeing how lives change when people get rid of their pain or learn how to walk again or function independently that keeps her doing what she does.
Kaye has a keen interest in sport including playing basketball, kayaking and outrigging. She enjoys life with her husband Glenn and children Jacob and Connie and Joseph.