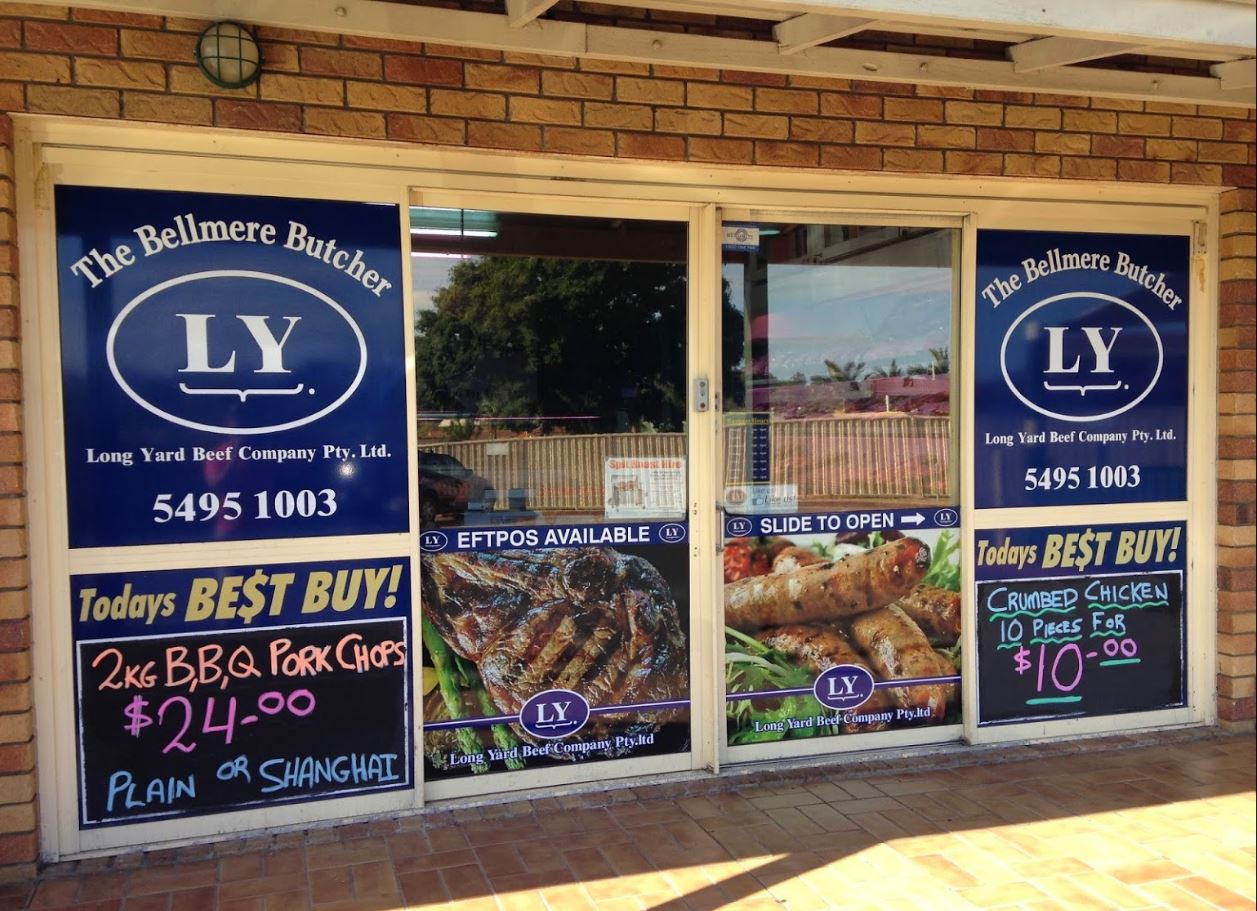 Business Directory : Josh Long from the Bellmere Butcher
We chatted  with Josh Long from The Bellmere Butcher, award winning and one of Moreton Bays top 5 Butchers lock the address in  at 65 Bellmere Rd, Bellmere.  Phone 5495 1003
Long Yard Beef Company is a family owned business, concentrating on providing customers with top quality products, and personalised customer service. We specialise in Hormone and Steroid free meats including our Black Angus Beef, Melrose Royal Reserve Tasmanian Lamb, Local Chicken and 100% Australian Pork.
Long Yard Beef Company produces its own range of traditional woodsmoked smallgoods including Ham, Bacon, Kabana's, Worst's, Jerky and Traditional Salami's, using only 100% Australian Pork.  We also stock a range of gluten free products and gourmet products including Riversands Wines, Maleny Milk and Yoghurts, Kennilworth Cheeses, Free Range Eggs, Pasta's and Sauce's, Luv-A-Duck Products, Seafood and numerous game meats.
NO Hormones, NO Steroids and NO Added Preservatives.  "Why feed your family anything else?
The Online Store has so many great ideas and categories to choose from: