Coast2Bay Housing Group - Hassle Free Property Management
The Coast2Bay Story:
Coast2Bay Housing Group is an independent, not-for-profit organisation committed to providing affordable, safe and appropriate homes to individuals and families throughout the Sunshine Coast, Noosa, Moreton Bay, Redcliffe and Gympie regions. We have been operating since 1991 and have worked to level out the playing field by providing suitable properties to our tenants at an affordable rent.
We offer a rent guarantee and low risk agreements for investors and landlords taking the stress out of owning an investment property
Coast2Bay Housing Group is regulated and delivers its services to Government standards and meets and exceeds all quality metrics for community and affordable housing
This year Coast2Bay Housing Group provided a safe, secure and affordable home for over 1,200 low income households through subsidised general tenancy agreements enabling them to connect and participate more fully in community life via Government leases and commercial headleases with local real estate agencies and property owners.
We achieve excellence in our work by forming collaborative partnerships with our staff, clients, investors as well as community support organisations.
We lead the way in developing community and affordable housing by working with our partners in government, the private sector and the community to expand local housing options.
Coast2Bay is a fully registered provider and receives funding from the Department of Housing and Public Works, Queensland and Commonwealth Government via Commonwealth Rent Assistance and the National Rental Affordability Scheme (NRAS)
We see at least 2 households exit to home ownership every year. Of the 150 households that transitioned through our community housing pathway, 38 went to private rental / NRAS and 66 to longer term social housing.
We achieve excellence in our innovation and have secured four awards in the last 5 years through the Australasian Housing Institute.
Ruby's story –"The impact on my life has changed to such peace of mind! You absolutely transformed mine and my kids' lives and we are so happy to be in a very safe environment! I love everything! You made a big difference in my life" 
Shannon's story – "I have been in the unit for two years and the positive effect it has had on me has been enormous. Having a really safe environment with support has meant my health has stabilised and I have quality time for myself. Previously I was in flight or fight mode as I felt like I was always on the run - now I am safe.  I am so grateful to the team at Coast2Bay Housing Group"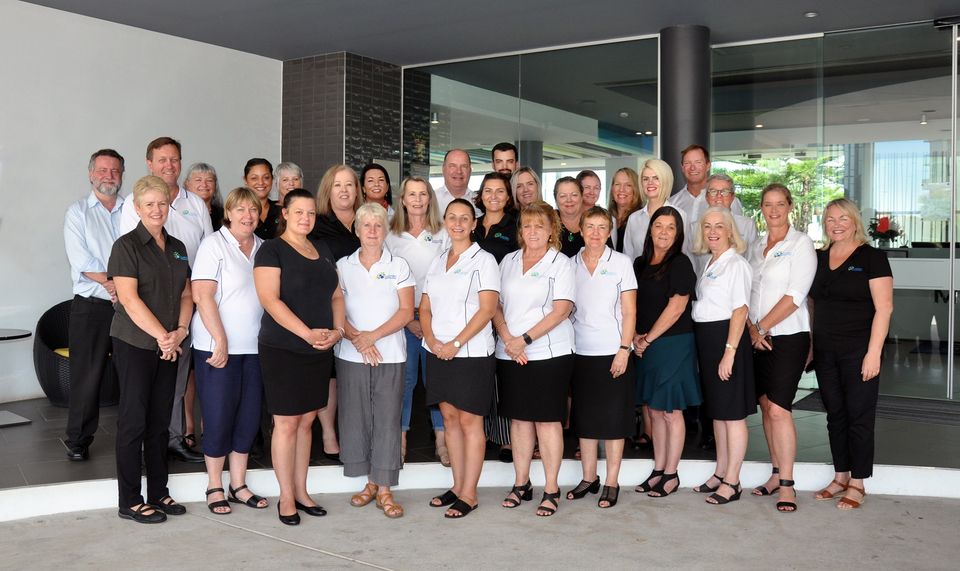 Our Vision
We provide access to housing to create
A region that provides an affordable place to live for all
An inclusive community that creates a sense of belonging
An economy that enables people to participate and flourish
Our Mission
We are a not-for-profit community and affordable housing company with individuals at the heart of our mission to
Transform Lives – by supplying homes for people with a pathway to affordable living
Promote Social Inclusion – by providing a place to live for those in greatest need
Contribute to Economic Development – by providing key worker accommodation and stimulating construction activity to build a sustainable community
If you would like any further information in relation to renting your investment property to Coast2Bay Housing Group Ltd please call our office on 1300 796 716 or our Operations Manager Trudy Lane directly on 0418 679 161 or email Trudy.Lane@coast2bay.com.au and Trudy will be more than happy to answer any questions you may have.
The Facts:
How would you like to have a hassle-free property investment that has no management fees?
Sounds good?
We offer professional property management service that is equal to other agencies and the only difference is there are no management fees ever!
These are some of the advantages of being a Landlord with Coast2Bay Housing Group
Rent is paid monthly is advance EVERY MONTH without fail
No rent arrears EVER!
No Re-let fees
No loss of rent between tenants
No advertising fees
We operate a 24/7 Emergency Service for tenants should they require assistance.
We will take care of any unfair wear & tear at the end of each tenancy.
We can offer long term leases with CPI rent increases each year.
Competitive rates for annual services i.e. smoke alarm, RCD testing and annual pest control plus additional services e.g. Asset Management, upgrades to the property.
QCAT Representation if required at no cost to you.
Coast2Bay Housing is a not-for-profit community housing group that has funding provided by Queensland Government and can offer all services of real estate agency.
We carry out 3mthly routine inspections and provide you with a full report of how your property is being looked after.
Coast2Bay Housing currently manages a rent roll in excess of 1000 properties and have fully qualified staff to take care of all your property needs.
We have offices in Caboolture, Nambour and Maroochydore and manage properties from Woody Point in the south and Cooroy in the North and everywhere in between.
Sunshine Coast Business Awards winner in 2019 (Social Enterprise) If this sounds interesting to you, please give our office a call on 1300 796 716 and speak to one of our friendly Property Managers.
Locations: