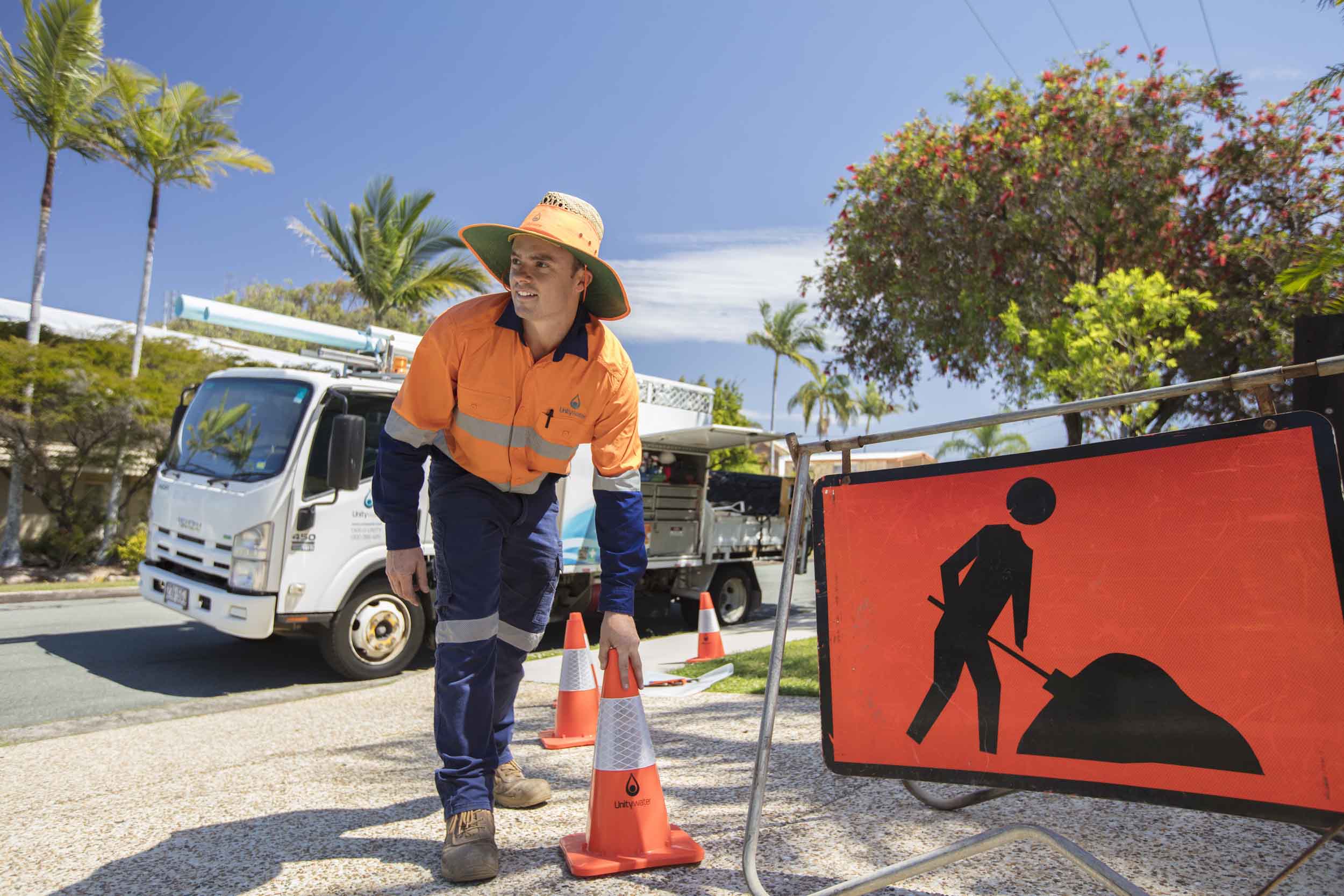 Unitywater asks public not to approach workers amidst COVID-19
Unitywater has called for people to keep their distance from work crews during the COVID-19 pandemic to protect essential service workers as much as possible.
Unitywater Executive Manager Customer Delivery Rhett Duncan said that Unitywater was committed to providing safe, essential water and sewerage services for the community and it was vital their crews remained healthy and well to continue doing so.
"We're asking everyone to give us space so that our crews can do their job for the benefit of the broader community," Mr Duncan said.
"Our crews work tirelessly to keep the water on for you. If our crews are in your street or your property is affected by our works, please phone us or visit our website rather than approaching them.
"They will keep their distance from you and we ask you to do the same. It is paramount that our crews remain healthy and can continue to work to ensure our communities have safe running water to their homes, particularly during this time where we're all being asked to increase our personal hygiene practices."
Mr Duncan said Unitywater was continuing to work 24/7 to provide services and was reviewing its planned works programs to ensure any water outages and inconvenience were kept to a minimum.
"Where longer outages are unavoidable, we're working to ensure we have supplies in place to offer residents," Mr Duncan said.
To find out more about works in your area, phone Unitywater on 1300 086 489 or visit www.unitywater.com/outages.