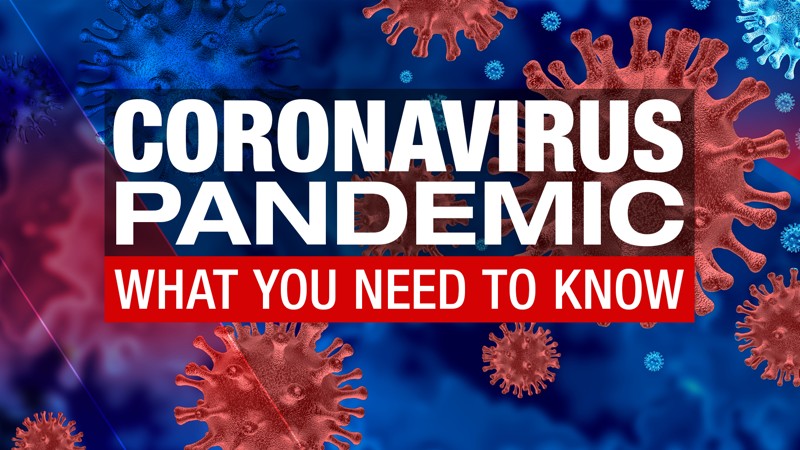 Stage 2 Nationwide Coronavirus (Covid-19) Lockdown
Australians should expect these measures to be in place for at least 6 months.
Update March 30:
How Queensland will be enforcing the coronavirus two-person rule on gatherings from midnight
In Queensland, on-the-spot fines of $1,330 for individuals and $6,670 for corporations can be issued by police for breaching new public health directions.
Those caught ignoring quarantine directions could face penalties of up to $13,345 or $66,670 for corporations.
Update on March 29 :
New social distancing measures including limiting gatherings in public places to a maximum of two.
Stay at Home unless -
Shopping for necessities
Medical care or compassionate needs
Exercise in compliance with gathering rules
Work and education - people are encouraged to do so from home if possible.
Over 70s will be urged to remain inside "for their own protection", These arrangements should also apply to those with chronic illness over 60 and Indigenous persons over the age of 50."
Playgrounds, skate parks, and outdoor gyms should be regarded as 'closed for business' from midnight on Monday
Parents can still take their kids outdoors for exercise but should not meet up in groups with other families for catch-ups.
Retailers including supermarkets, pharmacies, Kmart, Target and Bunnings will remain open for "essentials".
State and territory governments will, however, consider further restrictions in each jurisdiction to limit shopping to essential services.
In addition to The following facilities will be restricted from opening from midday local time 23 March 2020:
Pubs, registered and licenced clubs (excluding bottle shops attached to these venues), hotels (excluding accommodation)
Gyms and indoor sporting venues
Amusement parks and arcades
Indoor and outdoor play centres
Community and recreation centres, health clubs, fitness centres, yoga, barre, spin facilities, saunas, wellness centres, boot camps
Personal training must move outdoors and is limited to a maximum of 10 people
Social, sporting-based activities and swimming pools
Weddings can continue, but only with the couple, the celebrant, and witnesses — totalling a maximum of five people
Funerals are limited to a maximum of 10 people
Galleries, museums, national institutions, historic sites, libraries, community centres, non-essential facilities, community facilities such as halls and Police Citizens Youth Clubs
Hairdressers and barber shops can continue, but they must limit the time a customer is in the premise to no more than 30 minutes
Food courts in shopping centres will no longer be permitted, though takeaway can continue
Auction houses
Outdoor and indoor markets will be addressed specifically in individual states and territories
Personal training and boot camps are limited to a maximum of 10 people
Outdoor and indoor food markets will be addressed by individual states and territories
Personal services such as beauty therapy, tanning, waxing, nail salons, spas and tattoo parlours (but not physiotherapy) are banned
Cinemas, entertainment venues, casinos, and night clubs
Restaurants and cafes will be restricted to takeaway and/or home delivery
Religious gatherings, places of worship or funerals (in enclosed spaces and other than very small groups and where the 1 person per 4 square metre rule applies).
Isolated remote community hubs are not included in these restrictions.
Other facilities are not impacted, but will be considered under stage 2 restrictions, if necessary.
These measures also apply to outdoor spaces associated with the above venues.
Leaders noted that these enhanced measures build on existing measures to slow the virus and save lives:
No non-essential gatherings of more than 500 people outside or more than 100 people inside.
All non-essential indoor gatherings of less than 100 people must have no more than one person per 4sqm. All Australians should expect their local businesses to be following this rule.
Where possible, keep 1.5 metres between yourself and others
Avoid non essential travel. Ban on international travel
Restrictions on entering aged care homes to protect older Australians
Scott Morrison has announced all elective surgery, other than urgent procedures, will be placed on hold to free up space in hospitals for coronavirus patients.
To every Australian, please download the Coronavirus Australia App and join the #WhatsApp channel by going to www.aus.gov.au/whatsapp for important and factual information on the coronavirus.
If you have any questions please email me at Terry.Young.MP@aph.gov.au or call the office on 5432 3177. For record keeping purposes, only queries sent to my email will be answered. Questions via social media won't be answered.
You can also sign up for my newsletter for any updates at https://www.terryyoung.com.au or keep an eye on this page.
Queensland Directives:
Queensland school students will have a pupil free week from Monday so teachers can prepare to teach remotely. Essential workers will still be able to send their children to school.
Queensland police have launched a crackdown on people flouting the health regulations and are armed with the ability to hand out fines of up to $1334.50 for individuals and $6672.50 for businesses.
If a person does not comply with the quarantine directions, penalties of up to $13,345 for individuals and $66,672.50 can be doled out.
Emergencies officers have also been given the power to direct businesses, like supermarkets, to open and close.
Non-essential indoor gatherings of 100 people have been banned.
Queensland Police announced last week they would start monitoring crowd numbers in the state's party precincts to ensure they adhere to the new rules.
Revellers have also been asked to limit their attendance at venues to less than two hours' duration.
A succinct list of what is business as usual is as follows:
Under the new measures, cafes and restaurants will be able to operate, but only to offer take away and delivery services.
Hotels will be allowed to continue operations in an accommodation capacity.
supermarkets:
banks
petrol stations
pharmacies
convenience stores
freight and logistics
food delivery
bottle shops
Australia Post
Shopping centres will remain open, although physical-distancing rules still apply. That means there needs to be at least 4 square metres available for every person in the area.
In real terms, you should still be trying to keep 1.5 metres away from people at all times, and avoiding any handshakes or physical contact with people outside your family.
Retail premises will need to display a sign saying how many people can be in the store at one time.
So if you're thinking about ducking down to a shopping centre, consider whether it is essential.
Hairdressers and barbers can continue but customers must limit their visits to 30 minutes and social distancing measures apply
Visiting others at their home, or having visitors in your home, should be kept to a minimum.
If you are having people over, there should only be a very small number of guests.
So there should be no barbecues, parties and big dinners with friends or extended families.
Mr Morrison said he understood this would be a "significant sacrifice" for many people.
BBQ's and playing games in the park or street is no longer allowed.
States and territories which have locked borders:
West Australia, Tasmania, South Australia NT, ACT and Now Queensland: all travelers will not be allowed in unless it is necessary travel to which a 14 day quarantine period will apply. The Queensland locked borders begin from midnight Wednesday.
Stage three of restrictions may see retail stores closed