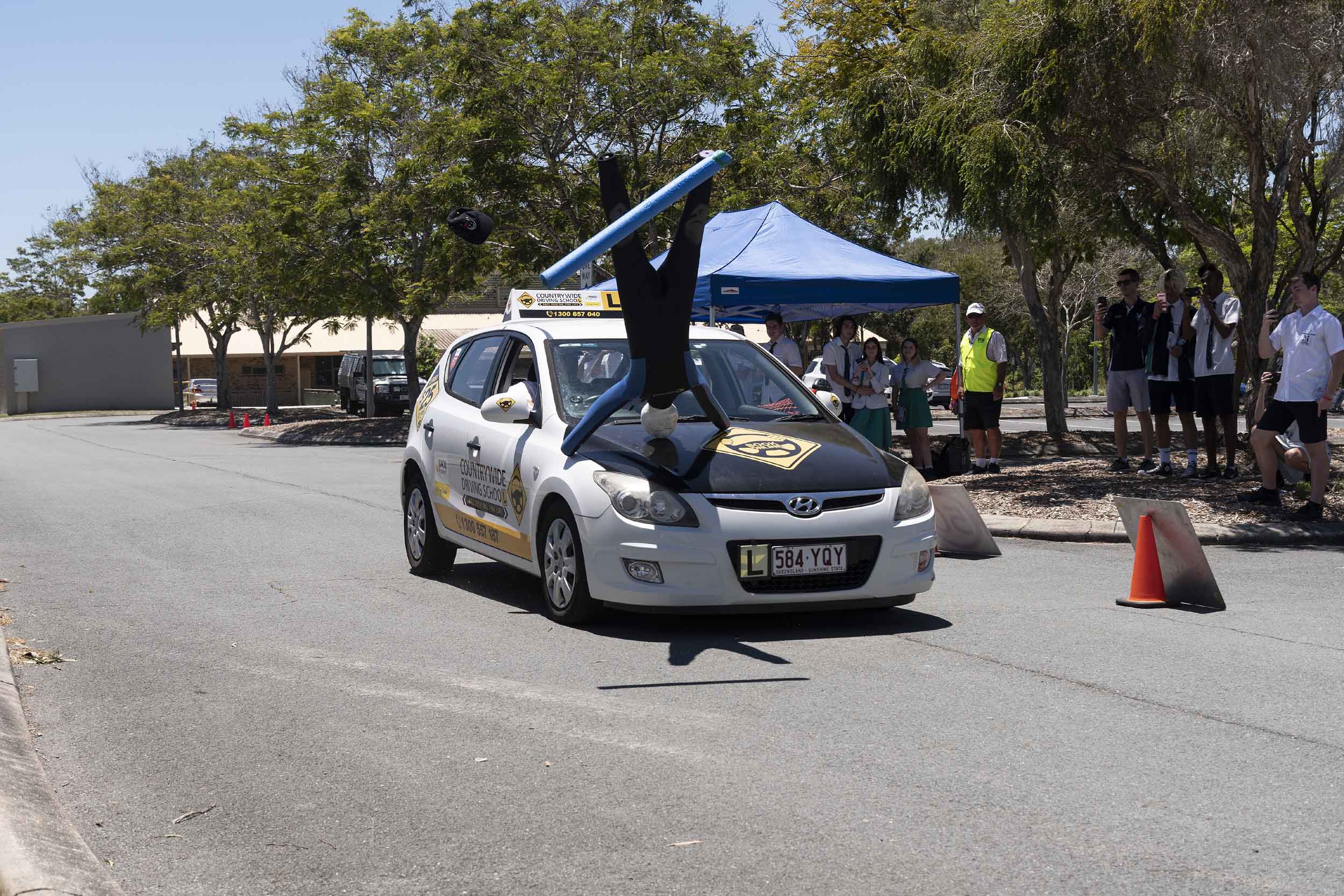 Rotary educating the next generation of road users
238 young people aged 17 – 25 died on Australian roads in 2019, a 5% increase on the previous year's statistics leaving behind devastated families, friends and communities who struggle to understand this pointless loss of life.
But it seems that these fatalities are just the tip of the iceberg.  Research shows that for every one death on the road, 30 people are hospitalised, with estimates that approximately 35,000 people are seriously injured each year in crashes on our nations road.
In combating this carnage, road safety authorities have implemented a range of initiatives including safer cars and safer roads, which have seen a significant reduction in the youth road toll over the last decade.  However, with the recent spike in youth road deaths, communities are realising that more needs to be done – with increased education for novice drivers now being recognized as the key to reducing youth road trauma.
Recognising that education is a critical element in reducing road trauma, especially for young drivers and their passengers, the Rotary Clubs of Caboolture and Bribie Island, are continuing their partnership with industry leader, Road Safety Education Limited (RSE) and are once again bringing the award winning youth road safety program RYDA to the community.
Held at Morayfield Community Hall and Sports Centre, RYDA locally in 2019, and in 2020 will hope to have over 900 students receive the life saving messages of the RYDA program.
RSE, a national not for profit organisation, is the provider of the RYDA program which runs at around 90 venues across Australia and New Zealand, and has seen over half a million students attend the program to date.
"RYDA is a series of practical and powerful workshops for high school students that challenge students to change the way they think about road safety and lay the foundation for safe road use throughout their lives", said Greg Rappo, RSE Program Director.
"RYDA focuses on building and increasing social competency and resilience and motivating low-risk behaviour.  Trained facilitators work with students to develop and practice personalised strategies which will help them respond positively to challenges on the road, both as drivers and highly influential passengers." Mr Rappo continued, "This education doesn't come from driving lessons, or the school classroom".
This initiative is supported by funding from the Queensland Government's Community Road Safety Grants scheme and corporate partners, BOC, Toyota Australia, Bridgestone, MTAA Super and Boral Limited as well as community partner, Rotary.  Kangaroo Bus Lines is a major local sponsor.
Rob Wylie, RYDA Co-ordinator in Caboolture says, "One of the great things about RYDA is that with the support of local Rotary Clubs, it can be run in all communities, by local road safety and education professionals, including the police".
"Youth Road Trauma is a community problem that needs a whole of community response." he said, "Our local rotary club and RSE are in a unique position to bring together all the essential elements to provide an effective and highly successful road safety education program for young people."
The RYDA program first date for 2020 runs are on 10th and 23rd March, with various dates throughout the year.  Opportunities for media will be available between 9.30 and 2.00.
Further information can be found at www.rse.org.au.