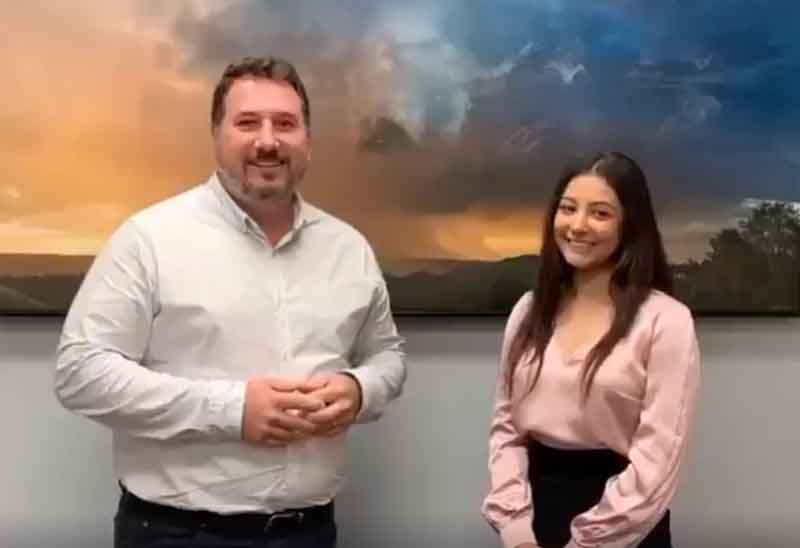 Introducing Ariana Doolan, the new Youth Member for Glass House
Member for Glass House, Andrew Powell, was excited to meet the new YMCA Queensland Youth Parliament Member for Glass House, Ariana Doolan, earlier this week.
"Ariana has recently graduated from Glasshouse Christian College and is studying a dual degree in Law and Environmental Science at Griffith University this year" said Mr Powell.
Queensland Youth Parliament selects more than 90 young people aged 15 to 25 to discuss the issues facing our youth and develop legislation that they will debate later in the year.
"Just like the previous Youth Members for Glass House, Holly Baxter and Jack McSweeny, Ariana is intelligent, driven and articulate."
Ariana has indicated that her inspiration for applying to Youth Parliament was to gain experience to maybe one day be a politician and highlighted environmental issues as a real area of interest.
"I think we need more representation for the environment, and the way to do that is through politics and legislation" said Ariana.
"I also thought that it would be a great way to meet new people and potentially help me in the future if I choose to really get into politics" she concluded.
"These types of opportunities are so important for our young people so that we can encourage them to get involved and learn more about how they can initiate change in the real world. There's every chance that some Youth Members will go on to be future Members of Parliament one day" said Andrew.
"Throughout the year, Ariana and I will likely have several meetings to discuss how we can best serve the communities of Glass House, and in particular, how we can assist young people."
"Over the past few years of having Youth Members, I've really appreciated being able to get a young person's insight on issues that matter to them and look forward to continuing to have similar conversations with Ariana" concluded Mr Powell.