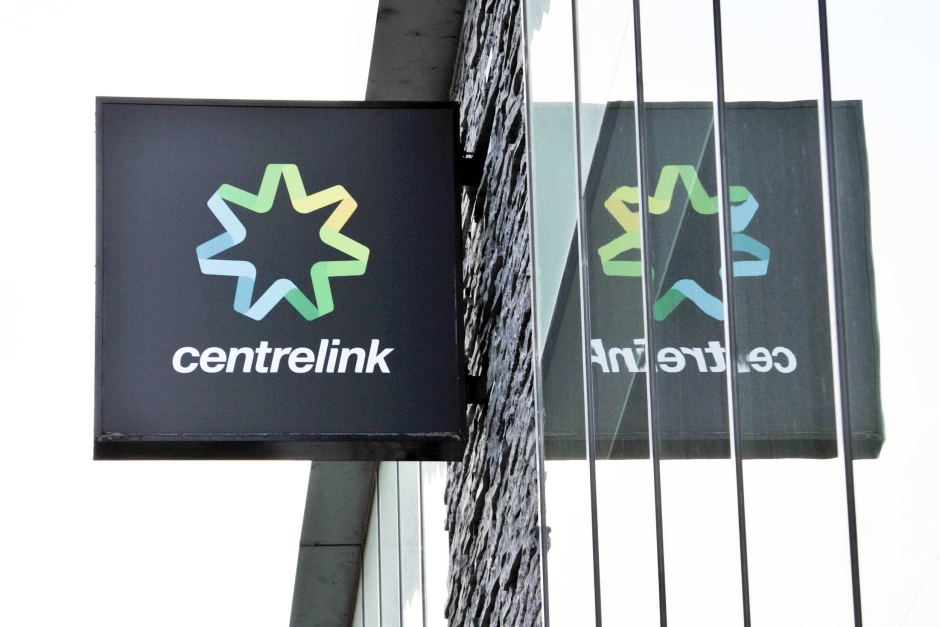 Applying for jobseeker payments online during the Coronavirus (Covid-19) Pandemic
Many in the Moreton Bay Region may be undergoing hardship as a result of being laid off or losing your job during the Coronavirus (Covid-19) pandemic and need assistance.
Guidelines from Centrelink offers this option available to everyone falling in this category:
Don't ring the hotline, don't go into a service centre, try to do as much as you can online.
Click on the links in this step-by-step guide for more information.
Step one:
Go online and log in to your existing MyGov account or create a new one.
Step two:
Create a Centrelink account.
If you've ever received Centrelink payments in the past, including as a young person or while studying, you may already have one. If so, jump to step three.
If you don't have an online Centrelink account, but you've received payments in the past, try to track down any old concession cards, letters or emails from Centrelink to find your Customer Reference Number (CRN) or Customer Access Number (CAN).
If you can't find this information, you can call Centrelink and they'll ask you some questions to get your CRN.
And yes, we know, that's easier said than done. You may be on hold for a long time.
If you've never received money from Centrelink, you'll need to set up an account for the first time.
This normally involves proving your identity by showing three original documents to prove your identity to Centrelink (they do not accept certified copies).
This is usually done in person at a service centre, but importantly that has now changed.
Social Services Minister Anne Ruston said on Tuesday you can now ring up Centrelink and identify yourself over the phone.
You are no longer required to attend a Centrelink site to provide proof of identity,
We'll take your word for it, understanding these are exceptional circumstances.
We don't want people attending Centrelink sites in person.
Centrelink staff will then give you a validation over the phone, meaning you can go online and register through MyGov without the need to provide proof of identity documents in person.
Step three:
Log in to your MyGov account and 'link' it to your Centrelink account. Once this is done, you'll be able to log into the MyGov portal and click through to your Centrelink account.
Step four:
If you're still working but there's a reduction in your hours, you'll need a letter from your employer confirming this.
In the past when someone lost their job, they needed to fill in an employment separation certificate for every employer they'd worked for in the past 12 months — but this requirement will be waived from April 27.
You will need to upload other documents throughout the claims process, but we're not going to tell you which ones because everyone's circumstances are different.
You'll find out which ones you need as you complete your claim.
But from April 27, Centrelink will also waive the requirement to provide proof of rental arrangements or verification of relationship status.
Step five:
It's time to make a claim.
If you're super organised, now is the time to get out that important documents folder you keep in the study and smugly pat yourself on the back.
Or, if you're a normal person, mentally prepare to spend the next few hours digging through drawers searching for paperwork.
Log in to MyGov and go to Centrelink.
Select Payments and Claims from the menu, then Claims, then Make a claim.
Choose the category that best describes your circumstance and click Get started.
You'll have to submit any required documents online now, but you'll have 14 days to submit any supplementary documents.
Step six:
As part of the claim, you'll need to book a phone appointment. Some people have reported problems with the website at this point (among others).
You'll need to make a note of your appointment time and make sure your phone is with you.
They'll call from a private number. Answer it!
Step seven:
Wait. Centrelink will let you know if your claim has been approved.
If it is, they'll tell you when you need to report.
This may come through your MyGov inbox or the Express Plus Centrelink app (if you've downloaded it) or by post.
Reporting just means letting Centrelink know how much money you earned over the past 14 days and confirming you've stuck to the mutual obligations laid out in your job plan (more on this in the next section).
You'll have to report every two weeks.
If you don't report, you won't get paid. If you're late reporting, your payment will be late.
You can report online or over the phone.
NOTE: The government's $550 coronavirus supplement will not be paid out until late April.
Urgent jobs that need staff
The federal government has launched a new jobs website to help Australians looking for work after retailers and hospitality venues axed hundreds of thousands of positions.
The website lists vacancies across several industries that have reported increased demand as a result of the coronavirus.
The advertised jobs include roles in supermarkets, mining, manufacturing, agriculture, health and aged care, transport and logistics, and government services.
Job hunters can search for jobs by location, or choose between lists of employers with multiple job opportunities or roles in the public sector.
BHP
● Need 1000 staff in Queensland and 1500 across Australia.
● Jobs include machinery and production operators, truck and ancillary equipment drivers, excavator operators, diesel mechanics boilermakers, trades assistants, electricians, cleaners and warehousing roles.
●Apply here and at employment agencies and contractors.
QLD AMBULANCE SERVICE
● Recruiting 30 Emergency Medical Dispatchers to assist in answering triple-0 calls and dispatchers to prioritise and allocate resources.
COLES
● 2000 staff in Queensland and 5000 across Australia.
● Shelf stackers, entry level customer service required.
TELSTRA
● Needs 300 staff in Queensland
● 100 for its Townsville call centre and 200 for its Brisbane call centre.
COMMONWEALTH BANK
● Needs 500 staff.
ALDI
● Looking for workers across its entire network.
SERVICES AUSTRALIA
● Expected to take on 5000 more Centrelink workers to handle the flood of unemployment applications.
QUEENSLAND HEALTH
● Recruiting staff across the fields of medical, nursing and midwifery, allied health, administrative support, operational and dental to support the response to COVID-19.
QUEENSLAND GOVERNMENT
● Almost 1200 jobs across a range of sectors are currently advertised on its website and the Queensland Government LinkedIn.
●Apply here and here
Examples include
● The Department of Communities, Disability Services and Seniors are seeking values-driven Support Workers for 66 roles in Oxley, Nundah, Ipswich and Toowoomba
● Senior Pharmacy Assistants with Queensland Health
●Primary Care Administration Officers
● Social Workers.
FEDERAL HEALTH
● The federal Health Department is looking for those with qualifications in public health, epidemiology, data analysis, laboratories, emergency management, and communications and media.
Examples include
● Services Officers at Services Australia
● Service Delivery Officers for the Australian Taxation Office
● Staff to work on the response to the COVID-19 crisis.