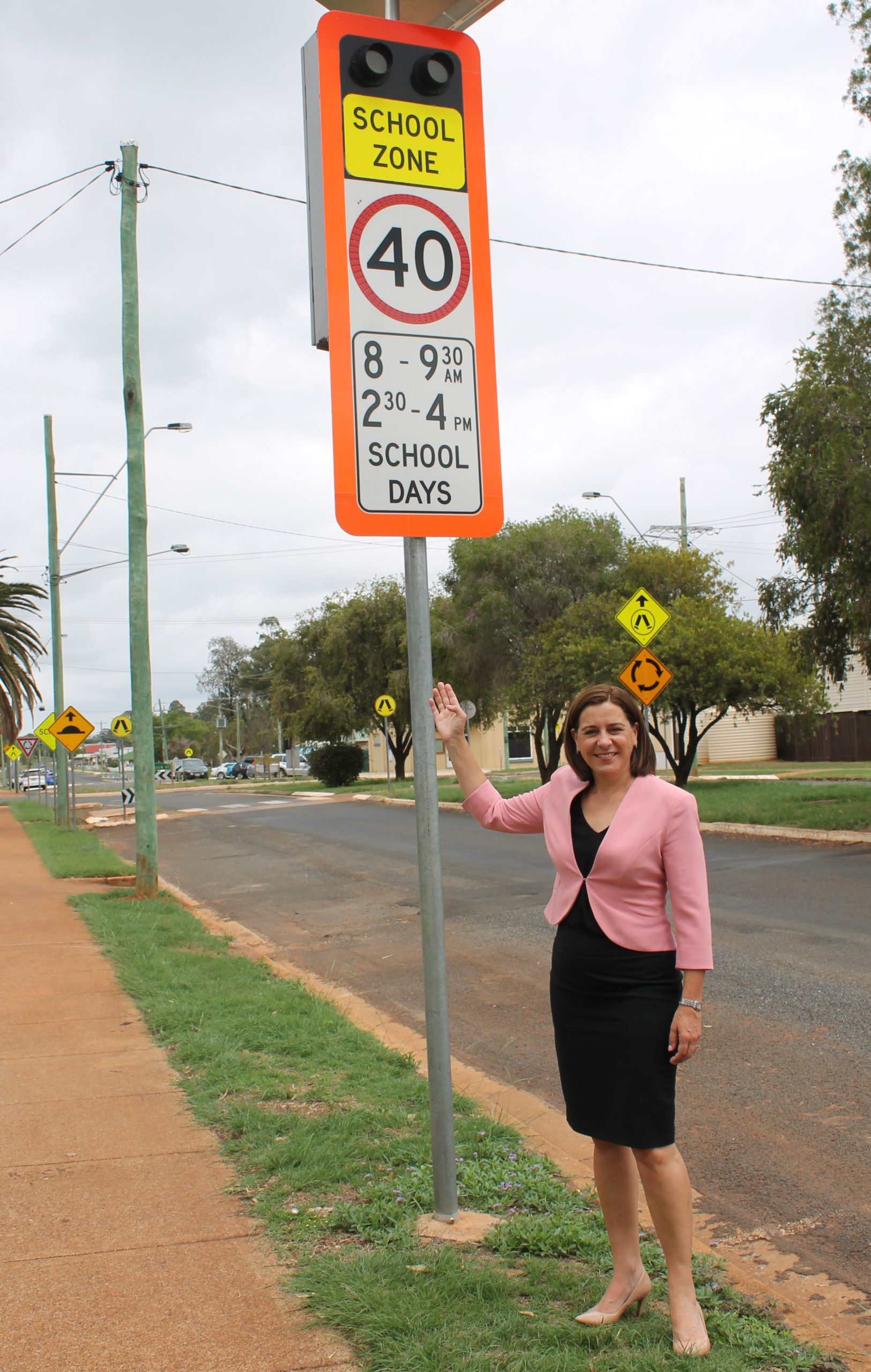 Slow down and keep schools safe in Somerset : Deb Frecklington
LNP Leader and Member for Nanango Deb Frecklington is urging motorists across the Somerset to take extra care on the roads as students return for the beginning of the new school year.
Ms Frecklington said schools were clearly marked with 40km/h zones and she encouraged motorists to be patient during the busy school drop-off and pick-up times.
"It's important to be aware of the time and the speed limit when in and around our school zones to ensure everyone has a safe start to the school year," Ms Frecklington said.
"Remember to slow down to help keep our children safe.
"I wish our teachers and students all the very best as they begin the 2020 school year."