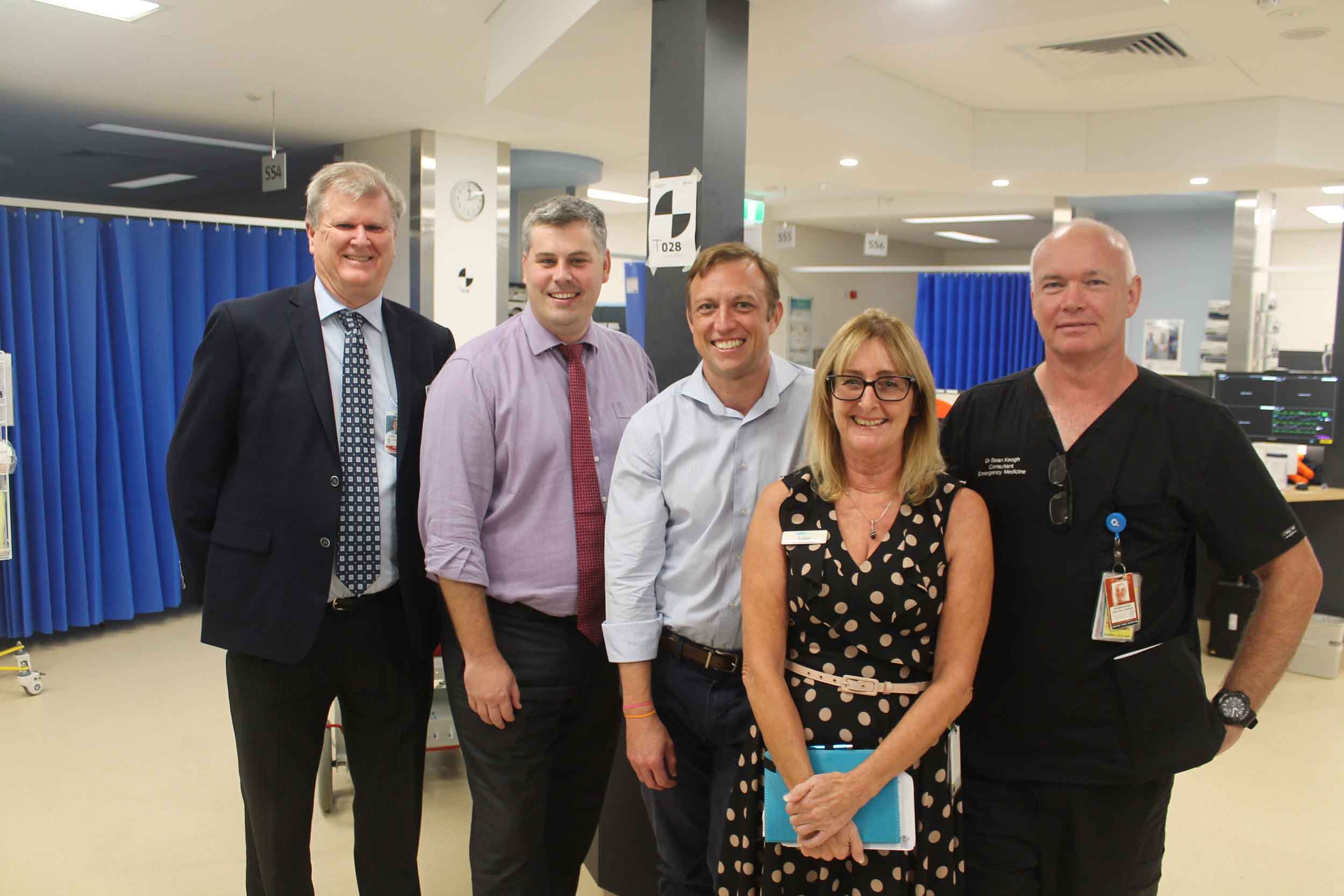 Queensland State Government boosts health care in Caboolture
Caboolture Hospital has a brand-new Emergency Department thanks to a $3.4 million investment by the Palaszczuk Government.
Health Minister Steven Miles said that the new Emergency Department would help relieve pressure on the busy hospital while the Government continued it's $352.9 million major redevelopment.
"Caboolture Hospital is one of Queensland's busiest hospitals, with our hardworking ED staff need support to keep up with a booming population and increased demand," Minister Miles said.
"We went to the last election with a bold plan for Caboolture Hospital and we're delivering on it, with 18 extra treatment spaces in this interim ED, more doctors and nurses, and the major expansion that will deliver 130 beds.
"Combined with the Palaszczuk Government's ground-breaking investment in innovative mental healthcare models, we can expect our frontline doctors and nurses to have some of the pressure taken off so they can focus on delivering the world class care Queenslanders expect and deserve.
"The new Mental Health Short Stay Unit and Step Up Step Down means that we'll be able to better manage complex mental health cases."
Member for Morayfield Mark Ryan said that the Caboolture Hospital would soon host two innovative mental healthcare units to better treat mental health patients.
"We're building a brand new $5.4 million Mental Health Short Stay Unit right here in Caboolture, to provide a safe environment for patients and deliver the very best model of care," Minister Ryan said.
"Emergency Departments aren't always the best place to treat mental health patients, it can be overwhelming for patients and doesn't always connect them with the care they need.
"The Short Stay Unit will mean mental health patients can bypass emergency departments and be treated by specialist staff faster in an environment designed for their specific needs.
"That, combined with the new Step Up Step Down youth mental health facility in the Caboolture CBD, means that Caboolture locals experiencing a mental health crisis can get the care they need."
The $352.9 million redevelopment of Caboolture Hospital and $41.7 million multi-storey car park also remain on track with the tender process to find a main contractor in its final stages.
Initial works including car park changes are already underway so construction can start as planned in mid-2020.