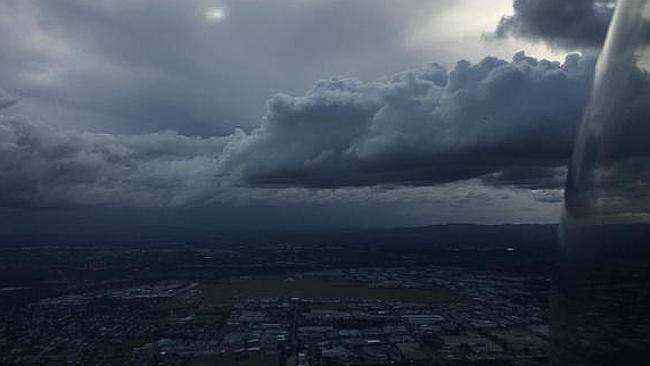 QFES calls time on bushfire season as focus shifts to storm activity
Bushfires ravaged the state during the end of last year, and now as activity has dropped, Queensland Fire and Emergency Services (QFES) has called time on bushfire season as focus shifts to storm and cyclone season.
QFES Commissioner Greg Leach today officially called an end to bushfire season, dubbed Operation Redux which began on 1 August, following several periods of heightened conditions.
"More than 35,000 QFES personnel worked tirelessly to defend life, property and land, which was the second consecutive year we had faced a significant bushfire season," Mr Leach said.
"We saw the season really kick-off in September and within a matter of days three major blazes burnt throughout the state at Stanthorpe, Binna Burra and Peregian Springs.
"Heightened conditions continued until mid-December with little reprieve for firefighters and support personnel."
Mr Leach said the bushfires scorched 6.6 million hectares of land.
A total of 49 houses were destroyed as well as 68 sheds and five commercial buildings.
"QFES used 72 aircraft from the start of the season until 31 December, which equated to more than 6557 hours flown, which doubled from last year," Mr Leach said.
"More than 3000 bushfire warnings were issued to residents during this time, with many forced to evacuate as blazes burned near their homes.
"Our dedicated staff and volunteers worked hard to ensure the impact of these devastating bushfires was not more significant, and I thank them for that."
Mr Leach said as well as fighting blazes in Queensland, QFES had deployed more than 600 personnel to assist firefighting efforts in New South Wales, Victoria and the Australian Capital Territory.
"Despite the amount of time they spent fighting fires in Queensland, our personnel immediately put their hands up to help their colleagues across the country," he said.
"Similar to the support interstate crews gave us when they deployed to Queensland.
"QFES personnel completed operations in locations such as Cooma, Bega, Fairbairn, Sydney, Tumut, Moruya, Mudgee, Albury, Lake George, Nowra, Canberra and Queanbeyan."
Mr Leach said while the conclusion of Operation Redux meant there had been a reduction in bushfire activity for the season, the work would not stop for QFES.
"Our focus now shifts to storm and cyclone season, with parts of the state already experiencing significant rainfall and storms," he said.
"We will also begin planning for the 2020 bushfire season and will work with our partner agencies to use what we learnt during last year's season to inform our approach for the coming year."
Mr Leach said an end to the season did not mean residents should become complacent.
"The end of the bushfire season does not mean bushfires will not ignite," he said.
"People should remain vigilant and prepared and report any fires to Triple Zero (000) immediately.
"Importantly, I would like to thank everyone for their support during the past season, both towards our personnel and those impacted by the bushfires."
Houses destroyed 2019 (49 total)
| | | | |
| --- | --- | --- | --- |
| Date | Suburb | Council | Houses destroyed |
| 7 September | Biboohra | Mareeba Shire Council | 1 |
| 8 September | Beechmont | Scenic Rim Regional Council | 8 |
| 8 September | Stanthorpe | Southern Downs Regional Council | 4 |
| 9 September | Binna Burra | Scenic Rim Regional Council | 3 |
| 10 September | Peregian Beach | Noosa Shire Council | 1 |
| 18 September | Warkon | Maronoa Regional Council | 3 |
| 8 October | Laidley | Lockyer Valley Regional Council | 1 |
| 8 November | Cooroibah | Noosa Shire Council | 1 |
| 9 November | Adelaide Park | Livingstone Shire Council | 1 |
| 10 November | Adelaide Park | Livingstone Shire Council | 2 |
| 10 November | Bungundarra | Livingstone Shire Council | 5 |
| 11 November | Bungundarra | Livingstone Shire Council | 3 |
| 12 November | Woodbury | Livingstone Shire Council | 1 |
| 12 November | Lake Mary | Livingstone Shire Council | 1 |
| 13 November | Bungundarra | Livingstone Shire Council | 1 |
| 13 November | Barmaryee | Livingstone Shire Council | 1 |
| 19 November | Biarra | Somerset Regional Council | 1 |
| 19 November | Redbank Creek | Somerset Regional Council | 3 |
| 5 December | Forest Ridge | Toowoomba Regional Council | 2 |
| 8 December | Bundamba | Ipswich City Council | 1 |
| 18 December | Mount Maria | Gladstone Regional Council | 1 |
| 19 December | Lowmead | Gladstone Regional Council | 2 |
| 19 December | Gregory River | Bundaberg Regional Council | 1 |
| 20 December | Mount Maria | Gladstone Regional Council | 1 |