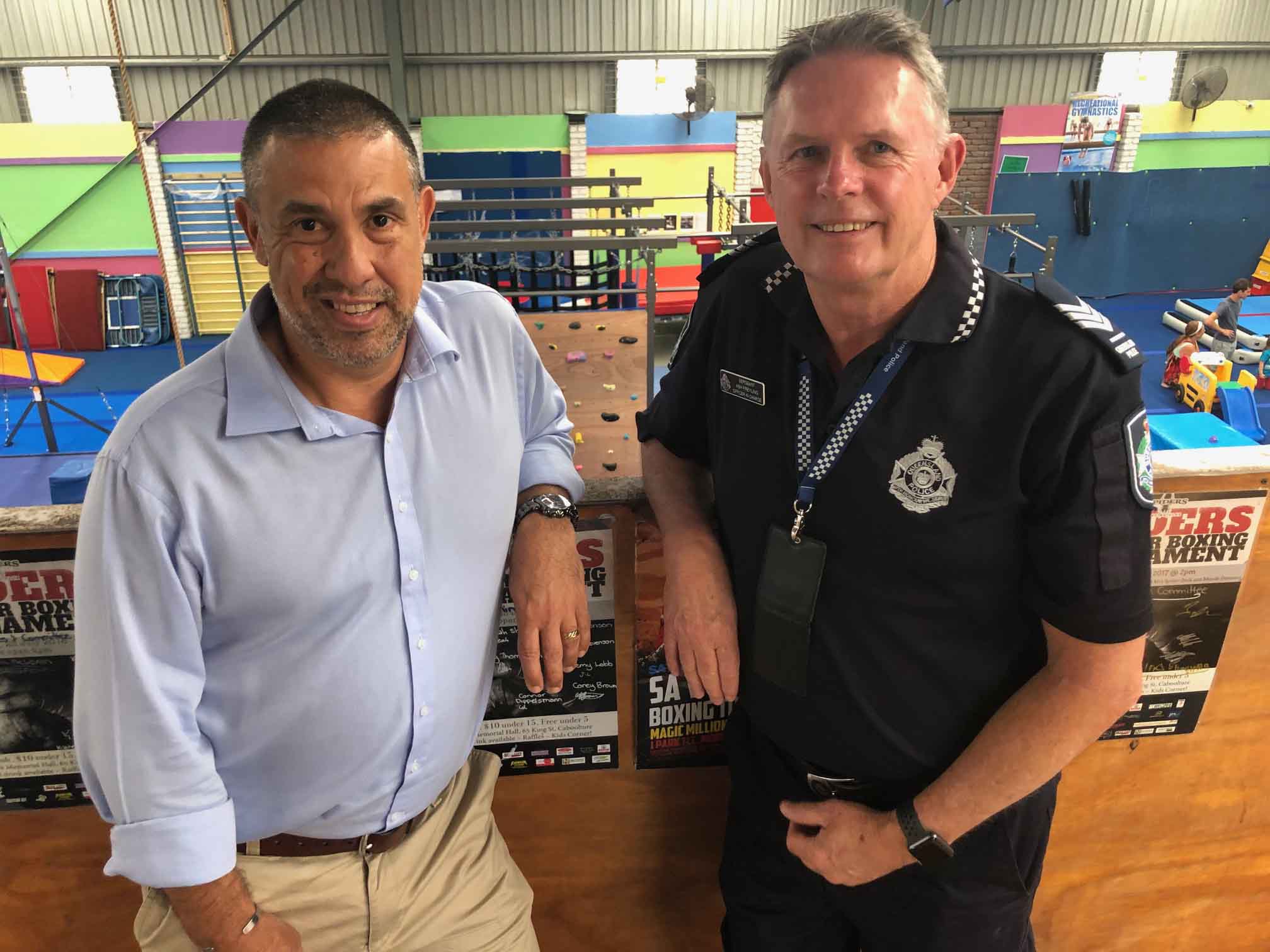 Terry Young MP calls for Government & Longman community to put their weight behind PCYC Caboolture
Federal Member for Longman Terry Young MP will take the fight for a new facility for PCYC Caboolture to Canberra as he implores the Federal, Local and State governments to get behind the much-needed project.
Mr Young has started an e-petition on his Facebook page, urging the Longman community to voice their support for a new PCYC building in the heart of Caboolture.
The PCYC (Police Citizens Youth Club) Caboolture building on Toovey Street was built 30 years ago; however the PCYC has fast outgrown the space with the facility becoming very aged.
The club offers a range of low-cost activities for all age groups starting from toddlers to seniors, with the gymnastics program run by a team of qualified coaches.
Youth and community programs are a key part of PCYC Caboolture, with Braking the Cycle and RUBY (Rise Up, Be Yourself) on offer to the entire Longman community.
Today, PCYC Caboolture supports more than 1,000 members through gymnastics, a popular boxing program which is now at full capacity and other activities and programs.
Mr Young said the new facility was greatly needed so that PCYC Caboolture could continue to support families and kids in the Longman community.
"Since 1990, PCYC Caboolture has gone above and beyond to build a safer and healthier community through sports and recreation activities, and important youth development and community programs," Mr Young said.
"We want PCYC Caboolture to continue this important work and to do this; they need a bigger and better facility. They have outgrown the space they've got and they are bursting at the seams, so this facility is greatly needed.
"Plus a more centralised area will give PCYC Caboolture greater access to facilities, transport and more importantly young people and the community, right next to the new state-of-the-art Caboolture Police Station."
Mr Young said everyone must work together to make the new PCYC Caboolture facility a reality.
"I'm imploring the Federal Government, the State Government and the Local Government to get behind this project because not one Government can fund this whole thing; we're talking about $13 million dollars.
"I'm also encouraging the Caboolture community and all of Longman to get behind this project, so that we can make this facility possible and create a cohesive and connected community."
PCYC Caboolture Branch Manager Sergeant Ashley Freyling said he was excited about the prospect of a new club being built in the centre of Caboolture.
"A new facility would allow us to increase the number of activities, programs and services we offer to greater impact young peoples' lives and out local community," Sergeant Freyling said.
Link to donate and support PCYC Caboolture is Right here click it NOW !