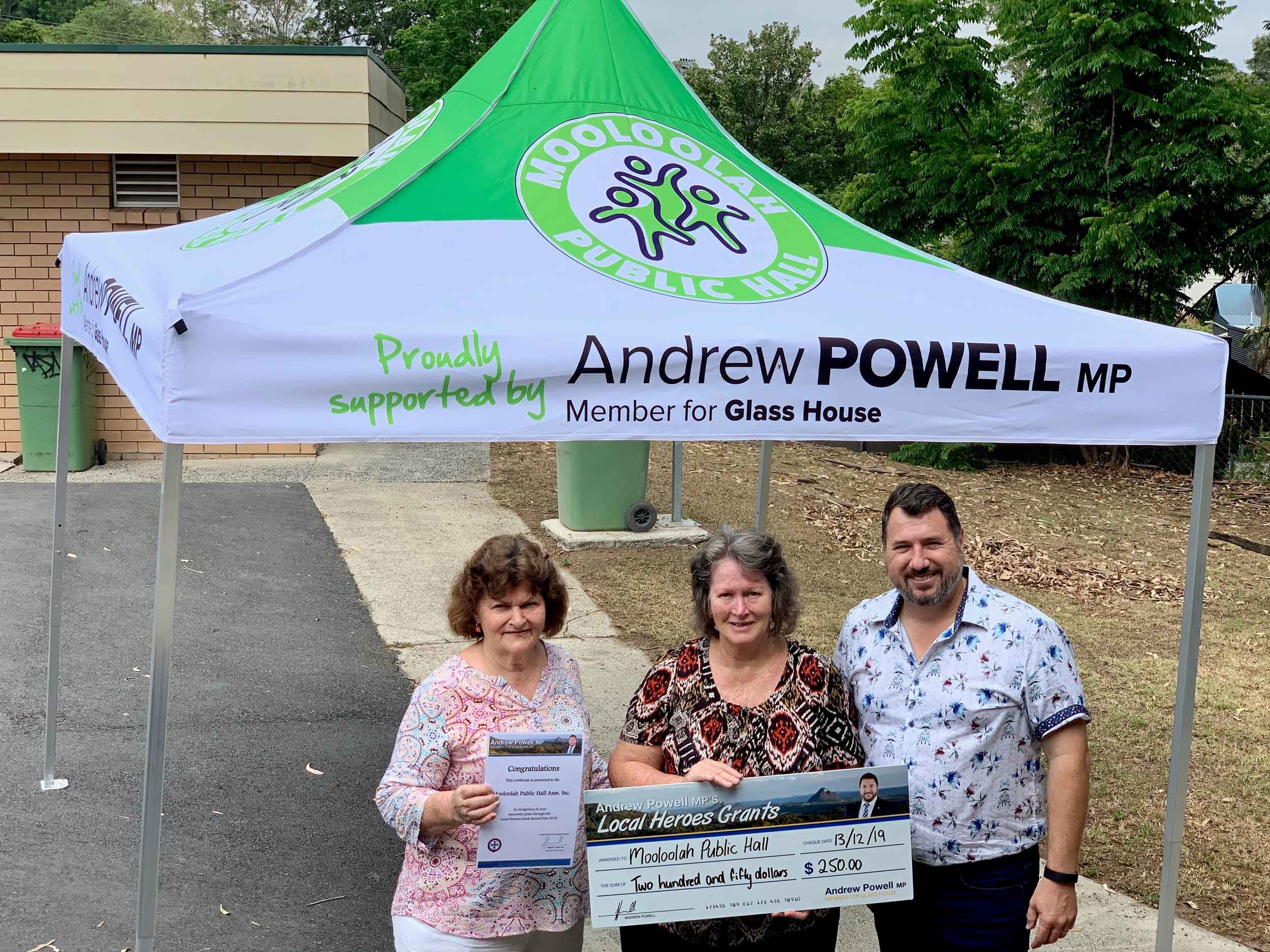 Drumroll please … Your final Local Heroes winners for 2019!
Member for Glass House Andrew Powell has just announced the winners of the fourth and final round of his 2019 'Local Heroes' grants.
"These grants are designed as a small way to thank and help individuals and groups in our Glass House communities who are trying to better themselves and help others" Mr Powell explained.
In no particular order, the winners are:
Mooloolah Public Hall Association Inc – putting the money towards their annual Christmas carols which are being held on Friday 20th This is a free community event run entirely by volunteers.
Woodford State School – some of the secondary classes have recently created a Chess Club and have begun competing against other schools. Their grant money will go towards purchasing more chess kits and some digital chess clocks/timers
Tibro's Netball Club Inc – Tibro's netball stars will be using their grant to purchase new equipment such as special balls for their Saturday matches
Maleny Street Christmas Carnival – This annual festival will be putting their money towards the general running of the event and the provision of waste bins and rubbish collection.
"I was really happy to see these groups nominate themselves for a Local Heroes grant, as I've watched them all work tirelessly throughout the year to better our communities."
"$250 sometimes makes all the difference and allows them to host an event, purchase materials, ease financial strain or simply keep on doing what they do."
"The closing dates for my 2020 rounds will be on my website early next year, so keep your eyes peeled on http://www.andrewpowell.com.au. You have to be in it to win it!" Mr Powell concluded.