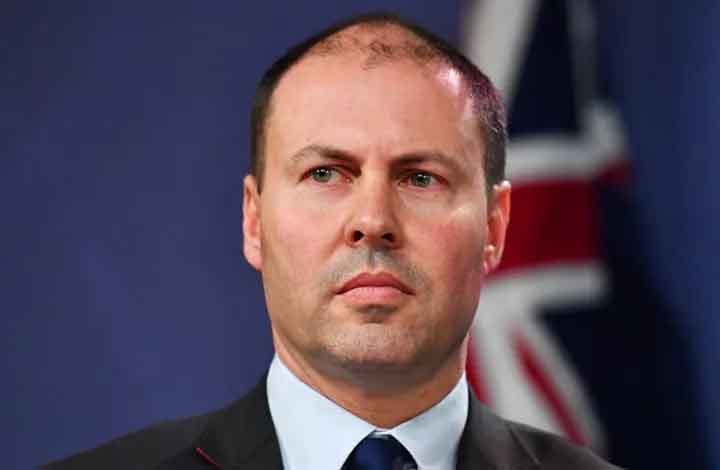 Australia's Economic Growth is Still Weak and forecast to continue in 2020
The Australian economy grew by just 0.4 per cent in the September quarter, a total yearly growth of 1.7 per cent.
The Australian Bureau of Statistics released the gross domestic product figures this week, revealing that during the September quarter consumer spending was not boosted by falling interest rates or $25 billion worth of tax cuts.
Treasurer Josh Frydenberg said the figures showed the Australian economy was "remarkably resilient" in the face of global headwinds such as trade tensions, and local conditions including drought, insisting the economy had reached a "gentle turning point".
"The numbers today underline the economic resilience of the Australian economy and the need to stay the course and stick to the plan as outlined in this year's Budget," Frydenberg said.
Household expenditure slowed from 0.4 per cent to 0.1 per cent—the weakest since the final quarter of 2008.
The household savings rate rose from 2.7 per cent to 4.8 per cent—the highest since the first quarter of 2017.
Frydenberg conceded he would "like consumption to be higher" but put a positive spin on the savings rate, suggesting that households paying down debt would eventually be able to spend.
Ongoing population growth—which currently averages 250,000 permanent and temporary migrants, is a silver lining for the nation's slowing economy.
Despite falling interest rates and the fact that somewhere around 60 per cent of the $7.2 billion in tax cuts have been paid out, consumer spending rose just 0.1 per cent, the worst result since the global financial crisis.
Unsurprisingly, household disposable income grew by 2.5 per cent, the fastest quarterly rise in a decade, driven by a decline in income tax payable and interest paid on dwellings.
The bureau said government final consumption expenditure rose 0.9 per cent in the quarter and remained strong throughout the year at 6.0 per cent.
Although the Morrison government has attempted to stimulate the economy by accelerating infrastructure spending, the Coalition government have persisted with a contractionary fiscal policy in the hope of banking a surplus.
"Public final demand is being supported by the continued rollout of the National Disability Insurance Scheme, more money being spent on aged care, as well as the Government's ten year $100 billion infrastructure pipeline," Frydenberg said.
Last month, the prime minister announced that the government would bring forward $3.8 billion of infrastructure spending to ensure that infrastructure continues to support the economy and create jobs.
According to University of NSW professor of economics Richard Holden the outlook for the next decade is bleak.
"I think it's going to be a tough 2020 for the Australian economy. We're going to see a continued slow wage growth, continued slow economic growth, and I think there will be more downward pressure on interest rates," he said.