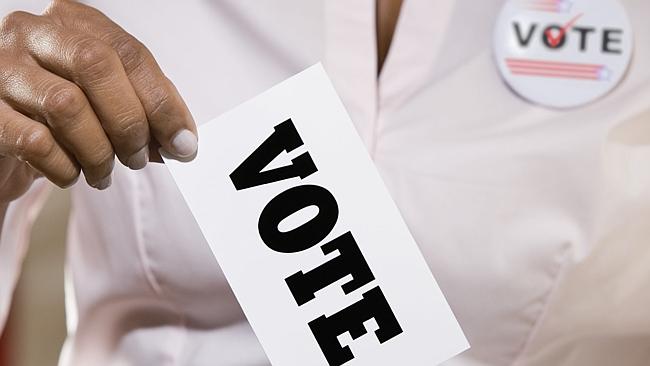 Sweeping electoral reforms introduced to make elections fairer and more transparent
Sweeping reforms introduced in State Parliament today seek to make Queensland elections fairer, more transparent and just, while setting the integrity bar even higher.
Premier Annastacia Palaszczuk said the draft laws built on Queensland Labor's strong reform legacy.
"Today my government introduces legislation that cleans up once and for all the links between big donors and political parties," the Premier said.
"Under this legislation, there will be expenditure caps for registered political parties and associated entities, candidates and third parties involved in election campaigning.
"To put it simply, voters will not have to worry about whether money talks. So-called cash for access will be gone.
"The arms race of political advertising will end.
"Elections, at least in this state, will not be influenced by the highest bidder.
"Raising public funding opens up our democracy to more people, giving Independents and minor parties the same access as big parties."
The proposed reforms before State Parliament also include:
a requirement for a dedicated State campaign account to be kept with a financial institution for registered political parties;
increased public funding for elections to reduce the reliance on private funding sources;
signage restrictions at polling stations to stop voters being bombarded with intrusive messages on election day;
the creation of two new criminal offences with a maximum penalty of two-years imprisonment, applicable to Cabinet Ministers who behave dishonestly and with an intention to obtain a benefit for themselves or others; and
stronger conflict of interest requirements for Local Government Councillors.
Attorney-General Yvette D'Ath said the Palaszczuk Government had a strong record of delivering electoral and integrity reform. "We've already implemented a ban on political donations from property developers and led the nation in delivering real-time disclosure for donations," Mrs D'Ath said.
"The Palaszczuk Government also reduced the threshold for disclosure of political donations to $1,000, while the LNP tried to continue to keep their donations secret.
"Some of Australia's leading integrity experts support our proposed reforms.
"The Centre for Public Integrity, a collaboration of former judges and integrity experts whose board members include the Honourable Tony Fitzgerald AC QC, has welcomed the proposed changes.
"Queenslanders want their elected representatives to uphold the highest standards, and they want just and fair elections that can't be bought by the highest bidder.
"That's what our reforms aim to achieve."