Murri Womens Softball Tournament at Caboolture Sports Softball Association a hit for Moreton Bay
Over the Weekend of Saturday November 16 and Sunday November 17 players from right across the state converged at the Caboolture Sports Softball Association Grounds in Caboolture showcasing the great talent at the Murri Women's Tournament an annual event held in Queensland.
Located in Caboolture, The Caboolture Sports Softball Association hosts Mens, Womens, U18, U16, U14, U12, Tee Ball and Rookie Ball Softball during the winter season between April and August.
The Association is also a founding member of the Caboolture Sports Club people interested in joining should visit the Website https://caboolturesoftball.com.au/, or follow their journey on facebook at https://www.facebook.com/CabooltureSportsSoftballAssociation/.
Of note the Association has worked hard with both the public at large and the Moreton Bay Regional Council to upgrade the facilities up to this point, so as to showcase; why the Moreton Bay Region is one of the best places in Australia in fostering sport among all members of the community with great facilities available for competition.
On Saturday November 16 on the grounds a welcoming ceremony for all players began on time at 8 am first by Kate Bellchambers who is the Caboolture Sports Softball Associations Events Coordinator and included is a recording of her speech.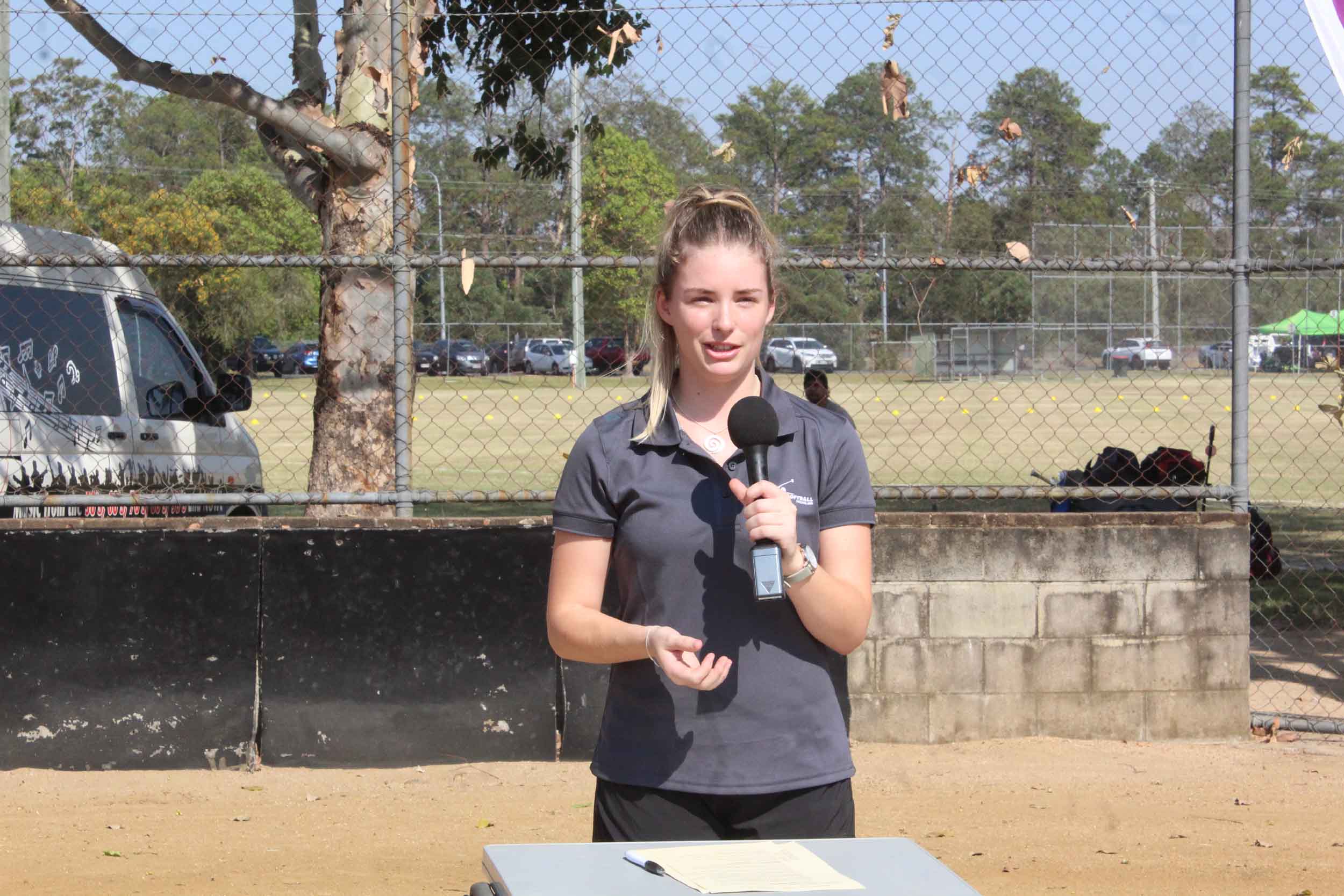 Following Kate was the official opening of the tournament by acting Mayor Cr Peter Flannery who was glowing in his remarks of the Caboolture Sports Softball Association.
Cr Peter Flannery pictured with President of the Caboolture Sports Softball Association Bruce Challenor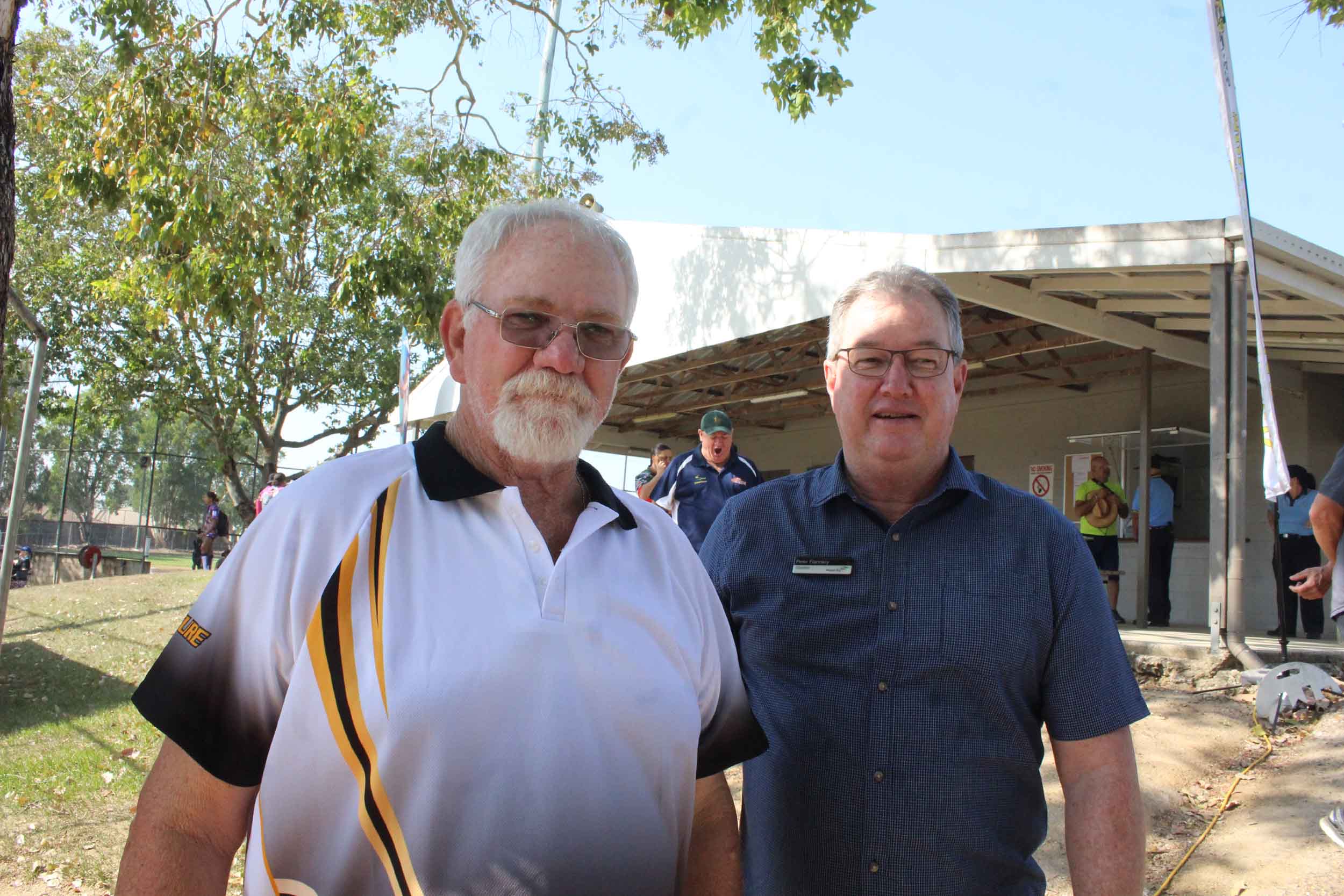 The Murri Women's Softball Tournament is aimed at Indigenous women aged 15+ who currently play softball, have not played for a while or who have never played.
The first day is played in mixed pools then teams will be divided into social and competition divisions for games on the second day.
There will be a winner in each division.
Teams are generally based around community areas.
Placings for the Teams that attending starting with Division 4
First Place - Toowoomba Originals
Second Place - South West Gumbies
Division 3
First Place - Murri Magic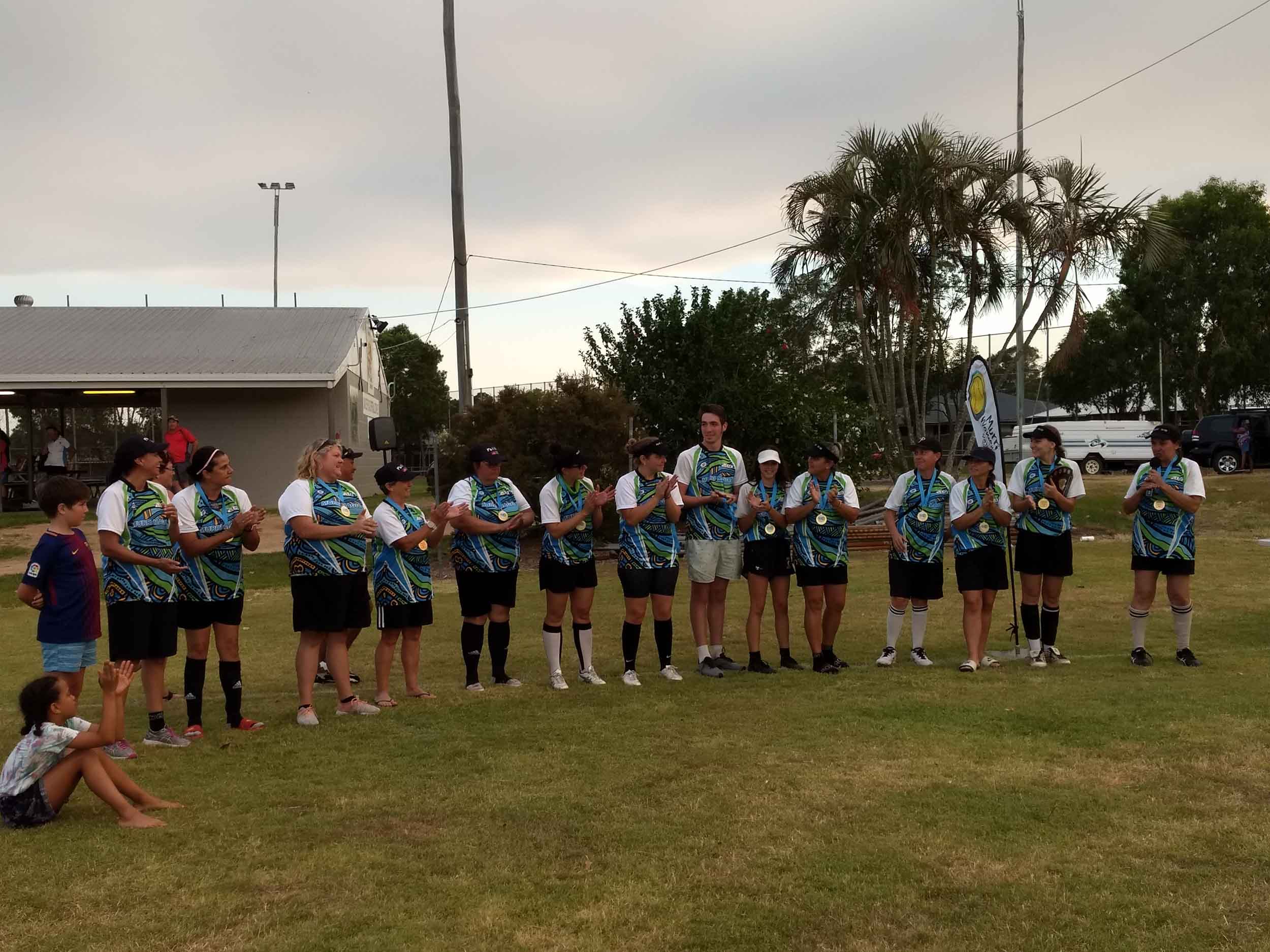 Second Place - Dos Diamonds
Division 2
First Place - Bayside Bears
Second Place - Tweed Coast Warriors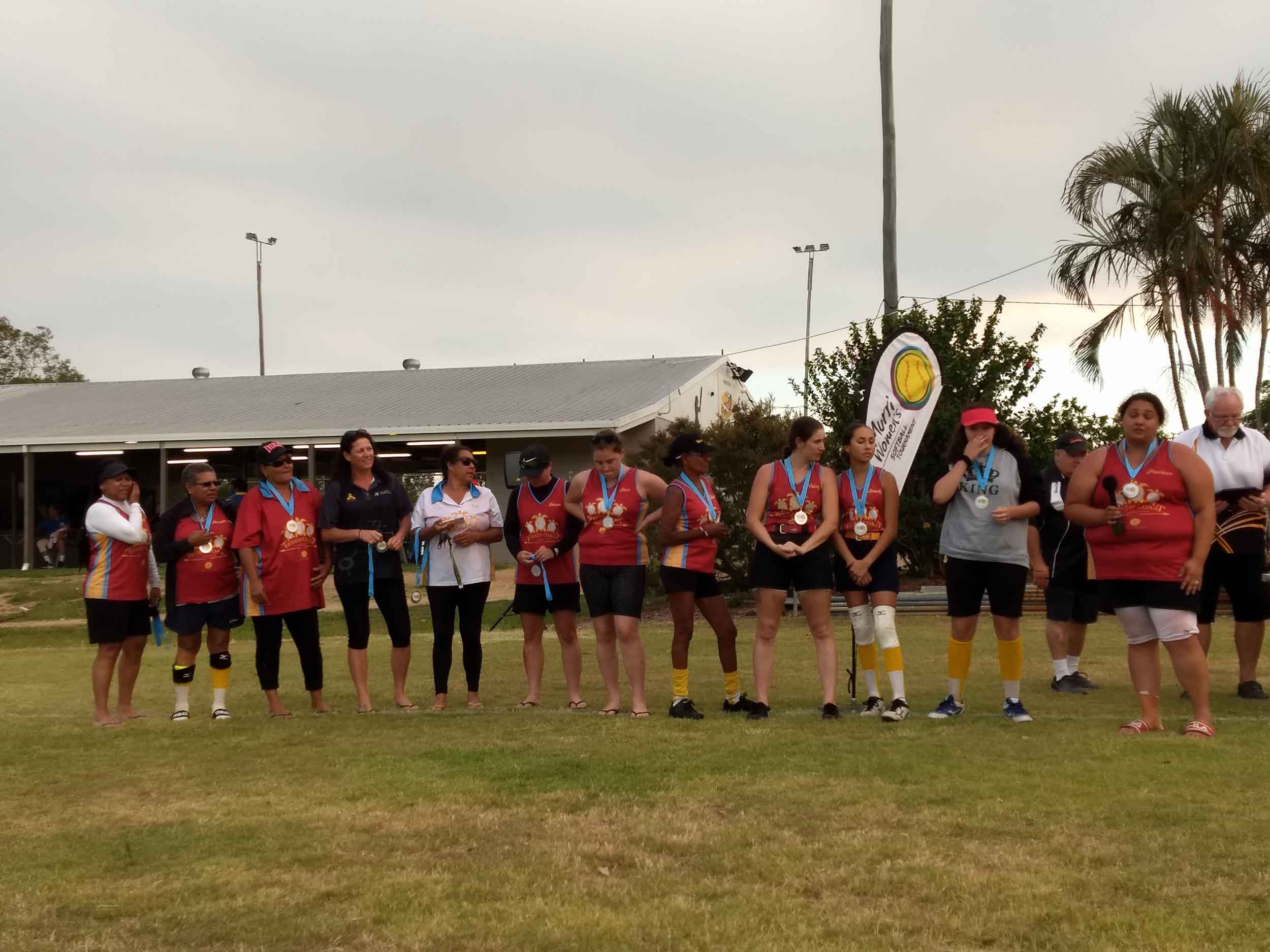 Division 1
First Place - Aunty Emma's Moongalba
Second Place - Giruhbee Gals